If you wish to find a user without permissions for your organization then follow the steps outlined below:
 1. From the Dashboard Menu Drop-down select Post Management.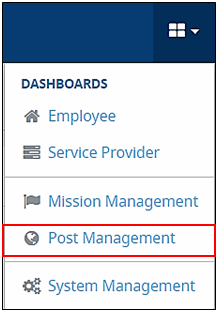 2. From the Left navigation pane under the section named Post Configuration select Manage Permissions.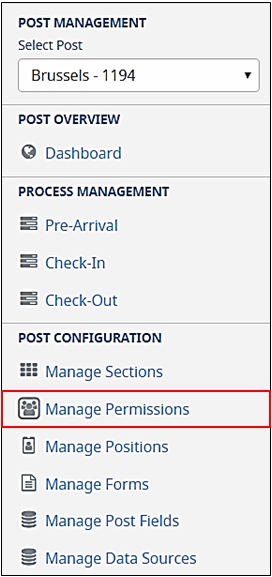 3. Within the section User Permissions click on the button, Find User. This will open the Find User form allowing you to find a specific user who has not been assigned any permissions.

4. Enter the name or part of the name of the user in the search box, click on the Search button to find the user.

5. After having found the user click on the Select button, this will then open the User Permissions form.

5. In the User Permissions form, you will see that the selected user for this example has not been assigned any permissions for Post Brussels, if you wish to assign the selected user, any permissions then simply click on the Edit button assign the permissions and then click on the Update button.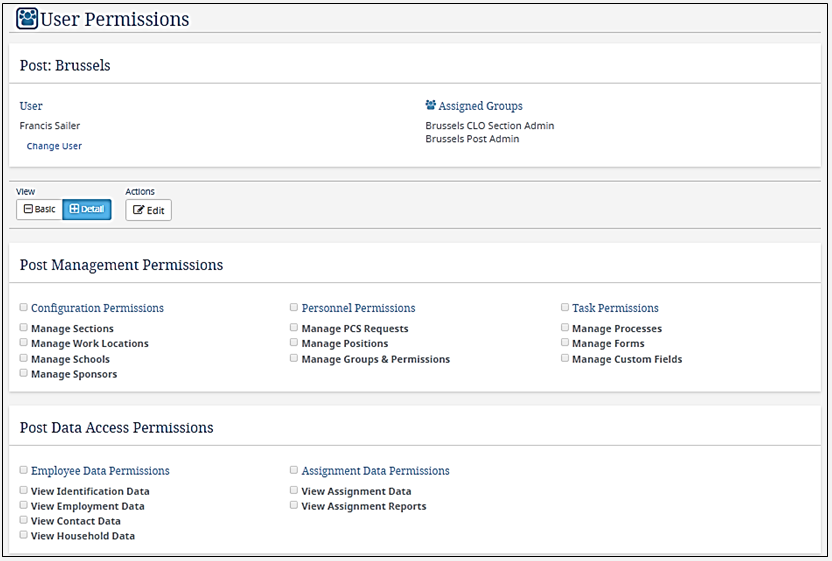 Note: if you wish to search for another User without Permissions simply click on the Change User link on the form.