If you need to assign a User the permissions to Manage Schools then you need to have the following permissions : Manage Groups & Permissions, listed below are the steps one need to follow to assign the permissions to Manage Schools to a User :
1. From the Dashboard Menu drop-down select Post Management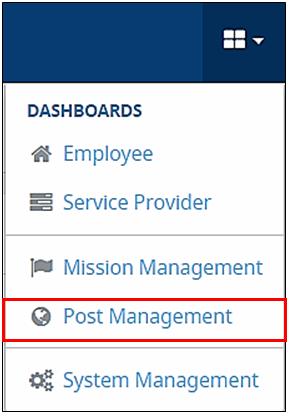 2. From the Left navigation pane under the section Post Configuration select Manage Permissions, this will open the form (Post Name) Permissions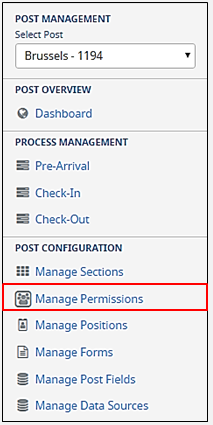 3. From within the section User Permissions select a User from the drop-down if the current User has been assigned permissions, click on View Permissions, otherwise click on button Find User if you need to find a User who has not been assigned any permissions yet

4. Within the Post Management Permissions section, click on the Edit button, check the check-box next to Manage Schools for the selected user, when finished, click on the Update button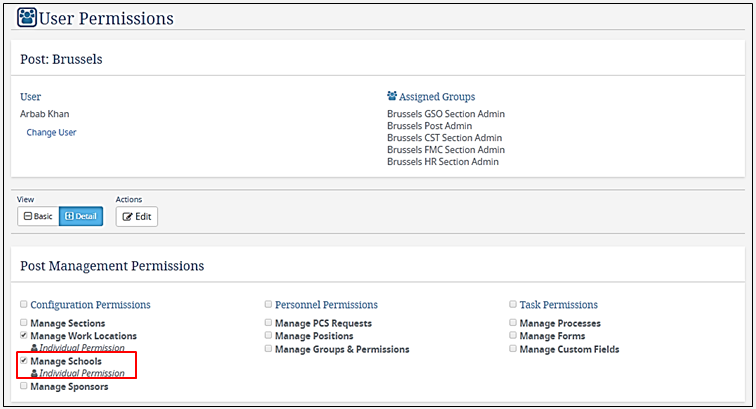 5. Within the section Organization Data a new entry Schools will be visible, the User has now the permissions to manage the Schools data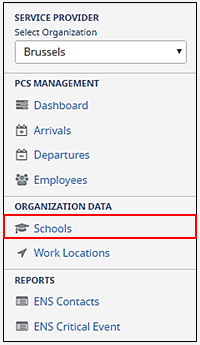 As of release v1.25.0, "Manage Permissions" page has been split into two pages, one for managing Service Providers and the other for managing Service Provider Groups. The new "Manage Service Providers" page displays all users with Service Provider permissions to the organization. Service Providers can easily have their permissions removed from here too. The new "Manage Service Provider Groups" page functions very similar to the old user interface, just as its own dedicated page now.
Other topic of interest include :