Released: May 11th 2018
Release Summary
Permissions & Service Provider Groups
The old roles implementation has been transitioned into permissions and service provider groups.  Add each level, Post/Mission/Bureau, individual permissions can be assigned to a user, or a set of permissions can be given to a service provider group that a user can be added to for common permissions among a group of users.  Existing roles that contained users will now be listed as a service provider group with the same set of users.  Additional permissions have also been added for viewing different types of employee data to add more restrictions.
Notifications
Changes have been made to the notifications implementation to ensure notifications are being received both in the system and through emails.  There is now an account settings page accessible from the top right navigation that will allow users to configure their notification preferences.  These preferences take into account what notifications are enabled at the system level too.  The dropdown from the top right navbar for notifications has also been updated to show more details about a notification.
Service Provider Registration
On the registration page where users select the type of registration to continue with, there is now an option to register directly as a service provider.  This entails less required fields in a single page registration.  Service Providers will still need to be given permissions after being approved.  Their registration is approved in the same manor as other user registrations.
Session Timeout & Extend
A user's session will now timeout after 15 minutes of inactivity.  A popup window appears after 12 minutes to notify the user and offer an option to extend the session.
Forms Read Only Mode
Forms in a published status can now be viewed in a read only mode to review form mappings and details without the ability to edit the published form.  Forms in a draft status are still editable just as they were before.
Date Formatting
Dates viewed throughout the application are now in a format of "May 8th, 2018" when displayed on a form and in a format of "8 May 2018" when displayed in a table.
Additional Bug Fixes
Release v1.10.0 includes a number of bug fixes reported by service providers.  Additional communication to service providers will occur in response to any open Zendesk help tickets.
Release Tutorials
Changing from Roles to Permissions & Service Provider Groups
Previously access as a service provider was controlled by roles.  In Post Management, roles were managed by going to the "Manage Roles" menu item (Screenshot 1.a) which takes you the "Roles Management" page (Screenshot 2.a).  Now access as a service provider is managed by with individual permissions and service provider groups that are a set of permissions.  In Post Management, permissions are managed by going to the "Manage Permissions" menu item (Screenshot 1.b) which takes you to the "Permissions management" page (Screenshot 2.b).
| | |
| --- | --- |
| Screenshot 1.a (old) | Screenshot 1.b (new) |
| | |
Screenshot 2.a (old)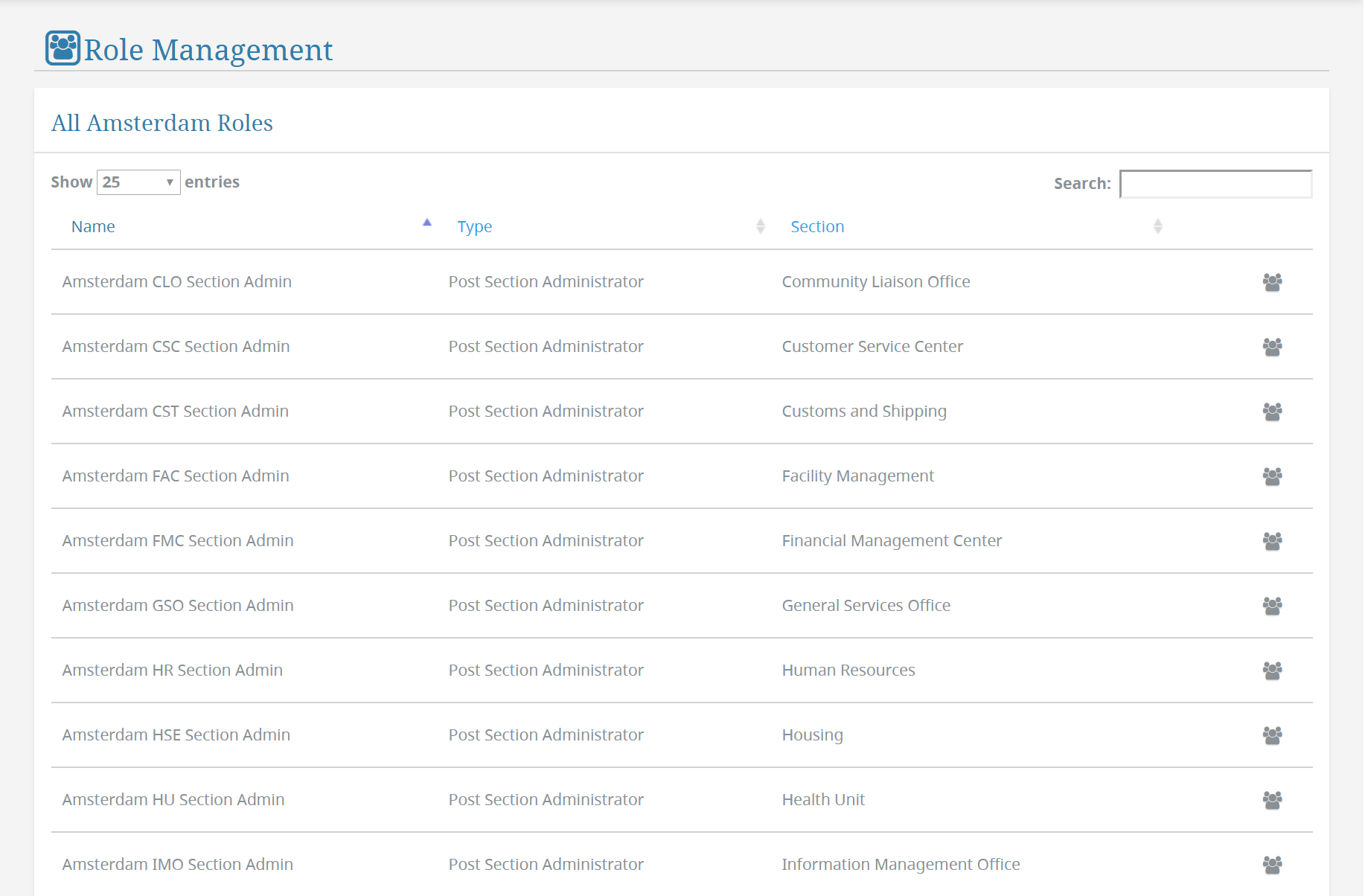 Screenshot 2.b (new)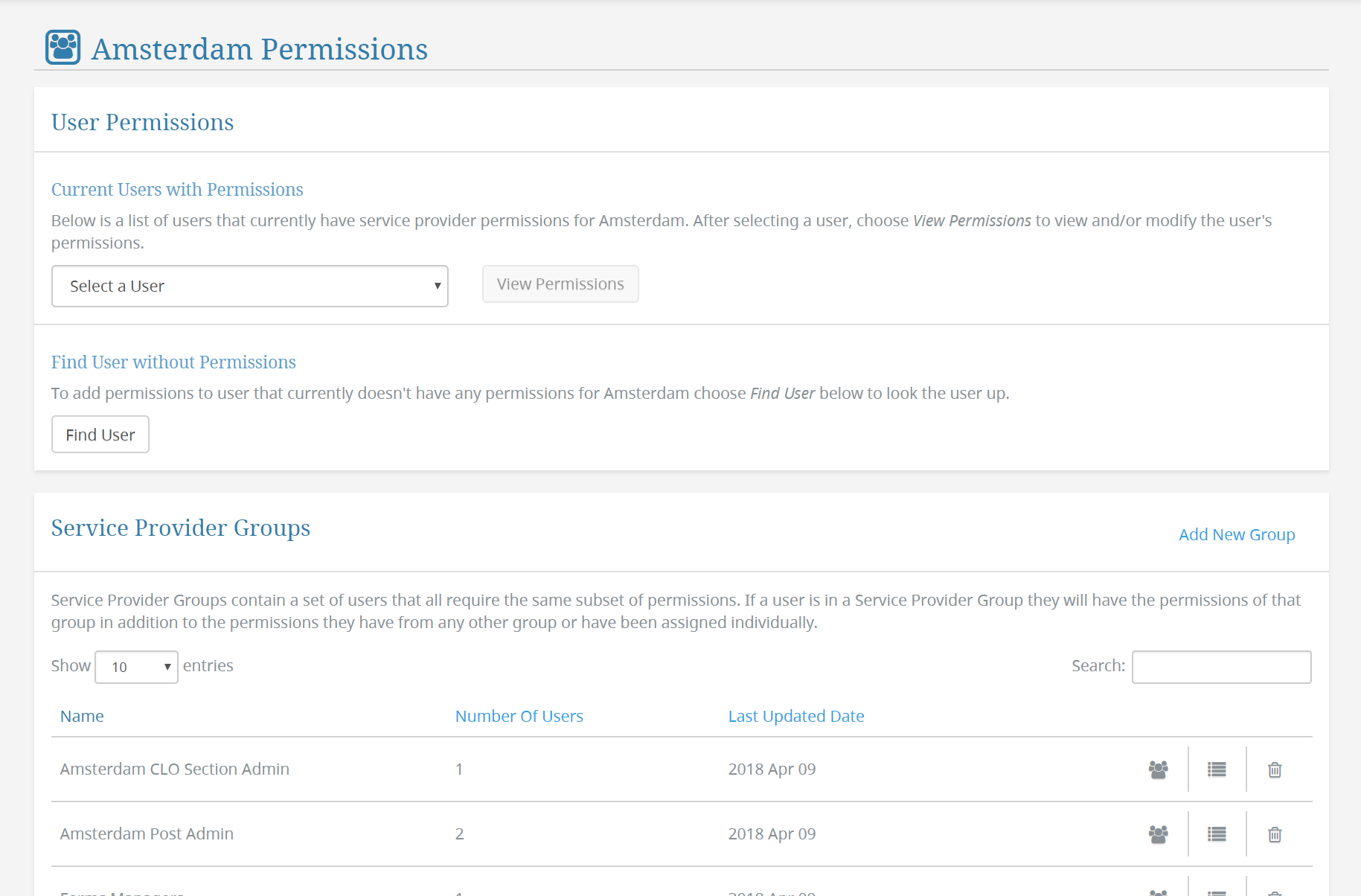 Previously using the "Role Management" interface you could add users to roles and choose a set of permissions for that user in that role on the "Add User to Role" page (Screenshot 3.a).  Now you can select an individual user to modify the permissions of with a larger set of available permissions on the "User Permissions" page (Screenshot 3.b).  This page shows an aggregated list of both individual permissions and additional permissions coming from any service provider groups the user is a member of and is shown in the detailed view.
Screenshot 3.a (old)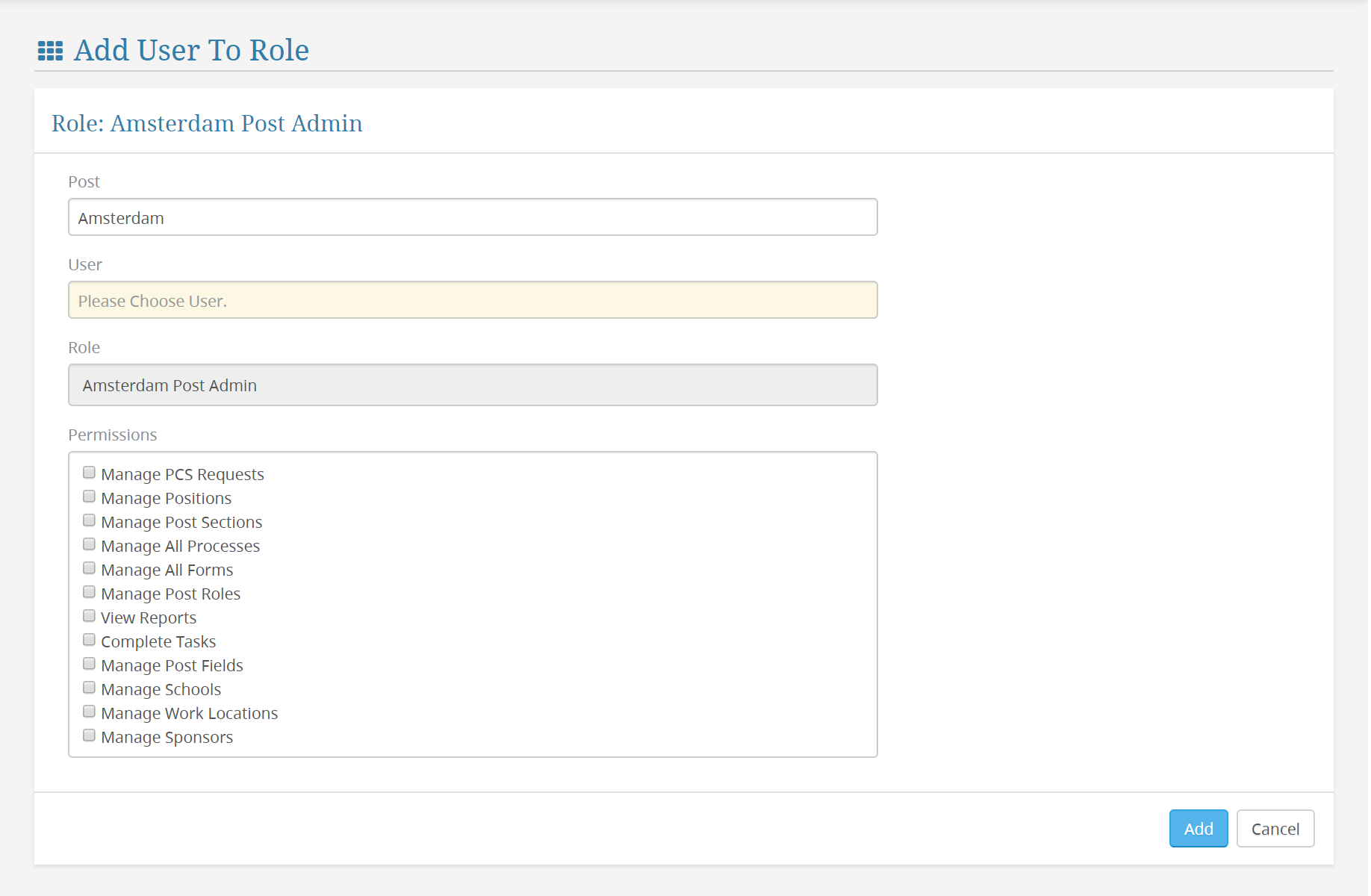 Screenshot 3.b (new)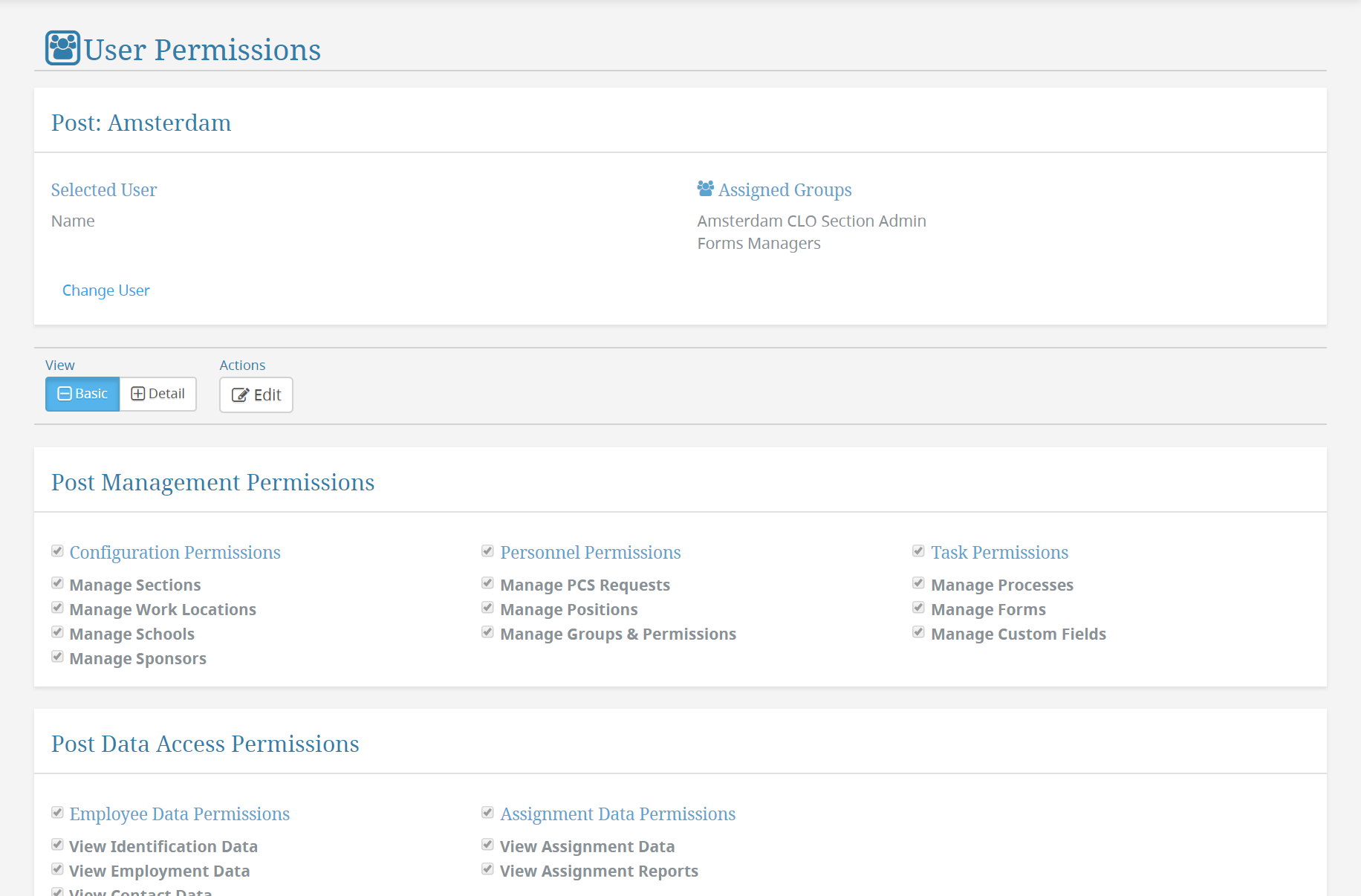 For a user to have access to the Service Provider Dashboard they must have at least one permission for a Post or Mission.