Topics Covered
Mandatory Registration as a Content Manager
How to register as a Content Manager
Required Permissions
Employees
Introduction
Yes.
We have to track Content Managers. That is a requirement by Diplomatic Security to run this application.
Please follow this link to the Product Catalog
and click on Onboarding Extranet.

Click on "Content Manager Registration"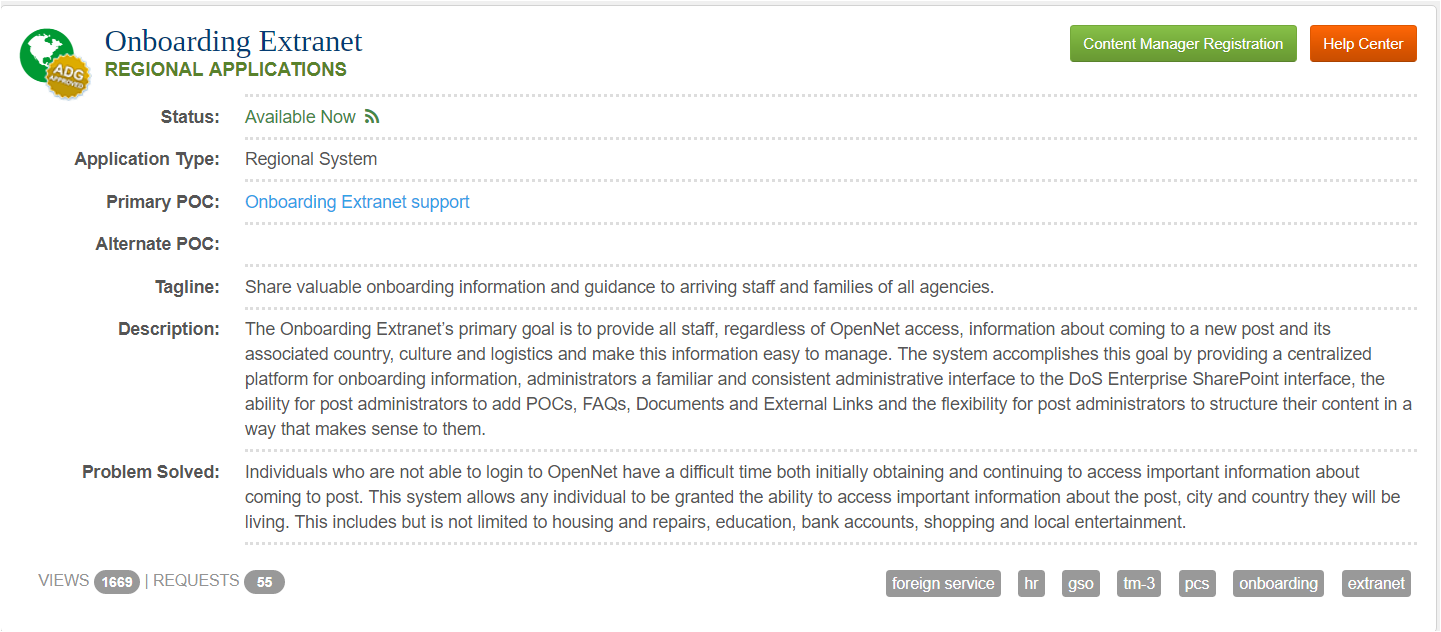 Scroll down to "Step 2" and fill in all required fields and click on "Submit"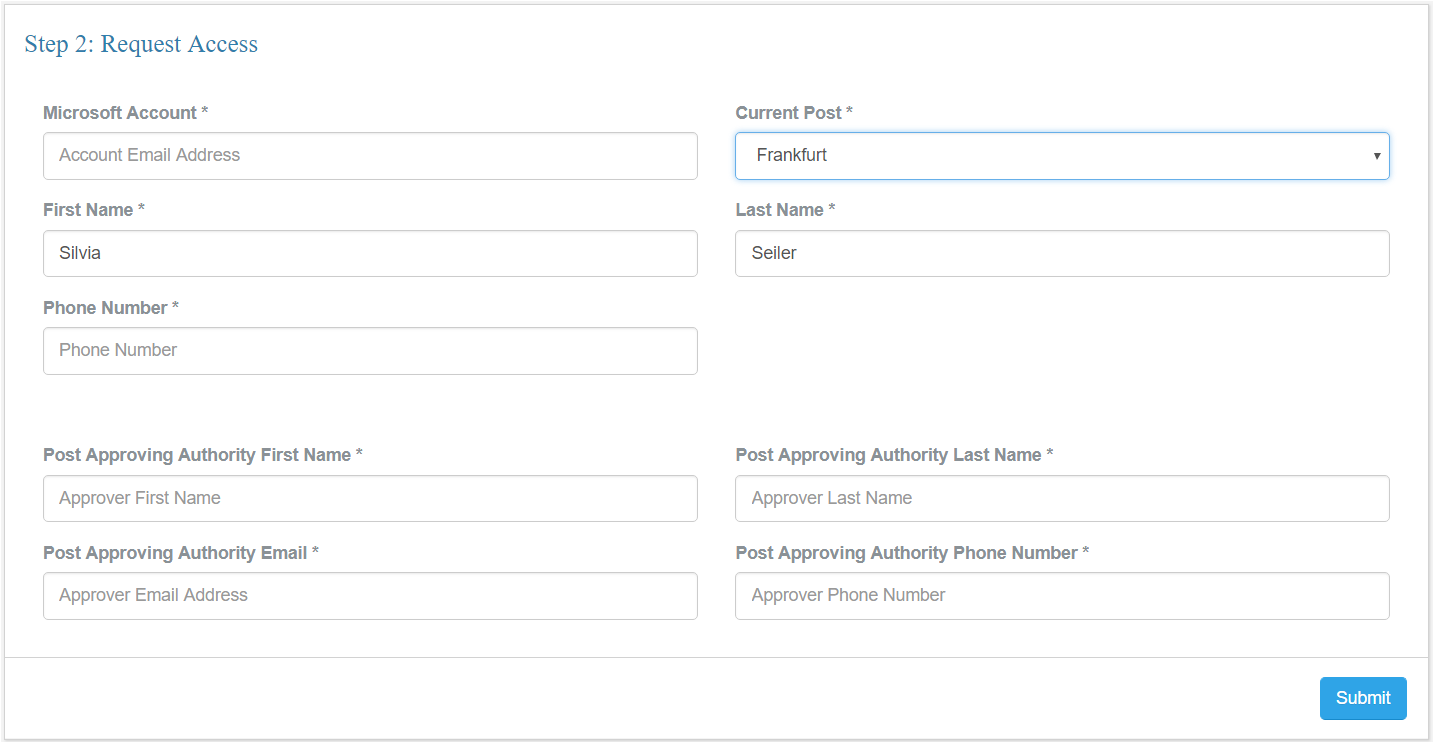 After the submission you will receive an email from the ADG Onboarding Extranet support.