Version 1.1



May 24, 2018
Any previous versions are obsolete 
Please remove all older offline check-in versions (eg. those labeled "Server" and "Client") before using version 1.1.
Tool now supports both Windows and Mac OS

Please ensure you download the correct version for you operating system

Unified the server and client into a single tool so no more multiple installs.
Simplified installation

Launch the server app.... and you're done! 
Server Web address is available from the server interface to help with client access. The web address uses a unique port (:8080) to ensure max compatibility on local networks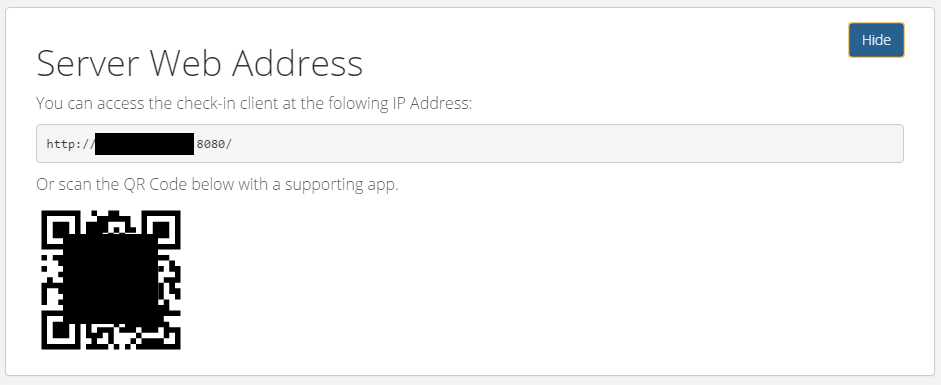 Simplified client access

Client tool is now accessible over a web address so all device types can access it (iPad, iPhone, Android Phones, Laptops, Tablets and more)
Unified the server and client into a single tool
Support for mobile browsers as client device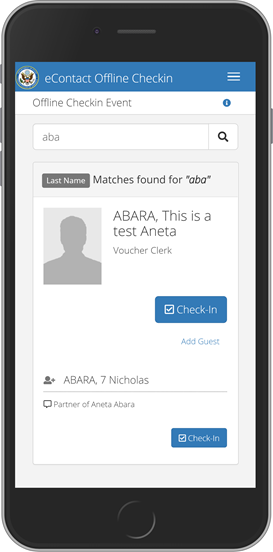 Added "search as you type" feature so you get your results even faster
Update search to include Unicode characters (e.g. typing "a" will find "ä", etc.)
Updated the search's max result limit to a max of 25 participants. This helps ensure that the application does not stop working when loading large data sets (example, only searching for the letter "a")
Add new or unexpected guests at the check-in point (new feature!)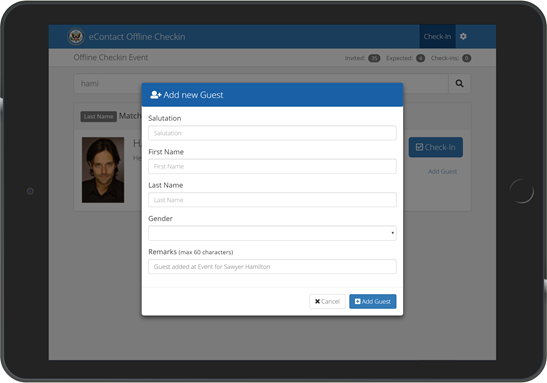 Add additional fields to the interface

VIP Marker
Participant & Individual Remarks
Add participant images
Blacklisted (unwantedflag)

User Interface updates

Maximized screen space for checking in guests
Data export is now done at the server
Version 1.0

May 11 2017
Initial Release
Supports check-in of guests in standalone and network configuration.
Barcode reader support including any USB HID/keyboard-mimicking barcode readers.
This initial release includes a client that requires installation as a Google Chrome extension.
Difference from initial beta release: Updated language and hid a network configuration text box still under development.