Release Notes for version 1.9
Release Date: 19 September, 2018
Completed Items:
Bug
[EC-356] - Event Export (BASIC): Expand export to include participant's Institution Address data.
[EC-419] - Import: Error on "Update" while importing
[EC-434] - Guest List: Error when Participant Category or ContactOf is blank
Task
This version includes the following updates:
Updated all of eContact to support all languages/language characters
We have updated the entire application to support all character sets (Unicode).  Now every field in the application will allow you to enter characters from your local language.  The example below is using the Chinese character set in the First and Last name fields and how they display within the application.  For posts that require special characters in the normal fields, we can now support you!

Contact: Merge contacts feature
You are now able to merge contacts and keep their important data and history. 

Contact: New fields
We have added three new fields to the application that will better help you with tracking your contacts/participants needs
Accessibility Requirements (Personal Tab)
Partner Dietary Notes (Partner Tab)
Partner Accessibility Requirements (Partner Tab)
Guest List: updated the handling of blank ContactOf and Categories
We have updated the management of participant records that do not have a ContactOf or Category entered. 
If you now use the "Grouping" or "SubGroup" option of Category or ContactOf and a participant does not have data entered, they will be grouped as under the heading "No Category Assigned" or "No ContactOf Assigned"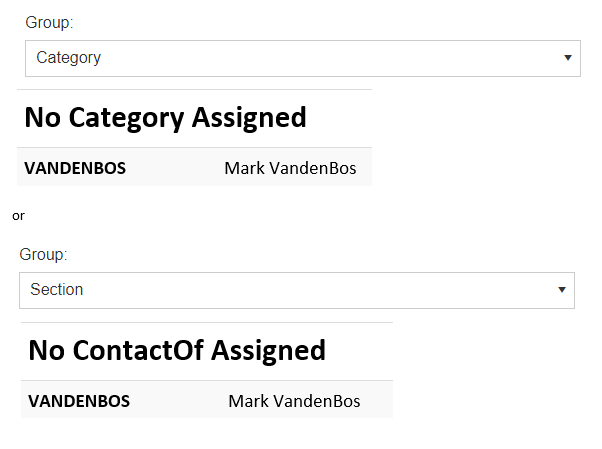 Excel Export: updated addresses to pull from Institute if entered
We have updated our basic export to ensure that institution address data is included in the export if a contacts record does not have an address assigned.  This includes the Address, ZipCode, Country and State fields.
Participant: Bulk Edit feature
To make participant management easier, we have implanted a bulk edit feature to our participants list that will enable you to easily change large groups of participants.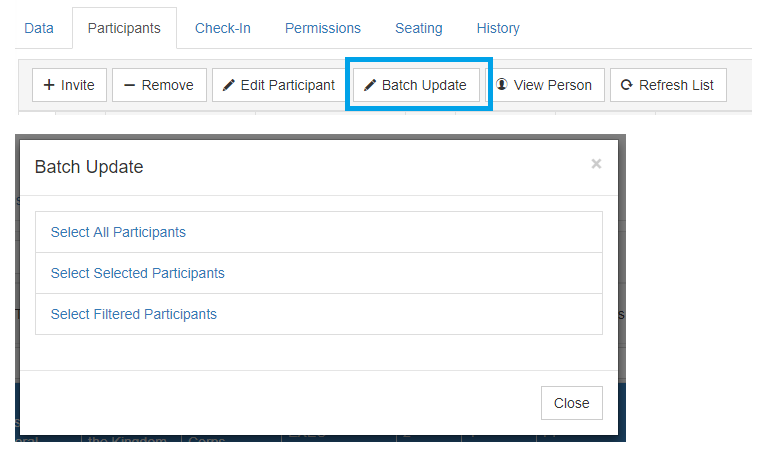 Campaign: Send to "Filtered" recipients
You can now directly send the campaign emails to a filtered list of recipients.  If you have filtered your list, simply click the "Limit to Filtered Recipients Only" checkbox to limit your campaign to send to them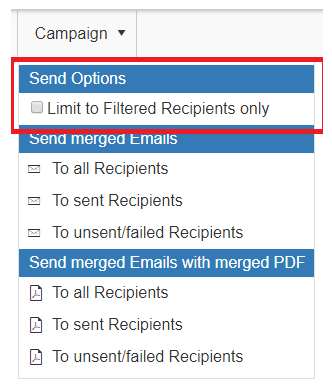 Lists: Improved duplicate checks and additional data/functionality on interface
We have updated the list management to ensure duplicate records are easier to manage in the list.  Now duplicates are automatically removed on Save and are not added at all if they were pare of Quick Add to List and they already existed in that list.
New features have also been added that include a count of records, a button to directly open the contact

Import: After import you can now directly add imported contacts to Events, Lists and Gratuities
When importing records, you can now, in Step 5, select the option to add the imported contact to Events, Lists/MyLists and Gratuities.  If you work with excel lists from other sections for your events/participants we hope that this will really help with your event management.