First switch to the Service Provider dashboard with clicking on the dashboard icon and on Service Provider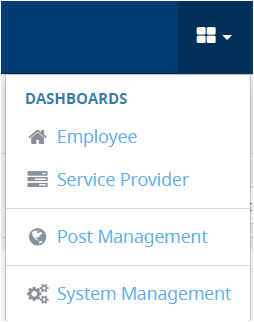 Inside the PCS Management the Employees view can be found.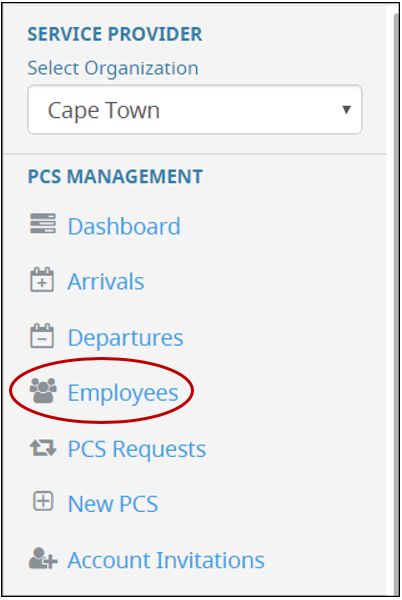 Here you can find the status of an Employee, the assignment with the arrival and departure date.

The list can be filtered at the right upper corner or be exported to Excel, CSV or to the Clipboard.
With clicking on the view button 

the profile of the Employee will be viewed with all needed information.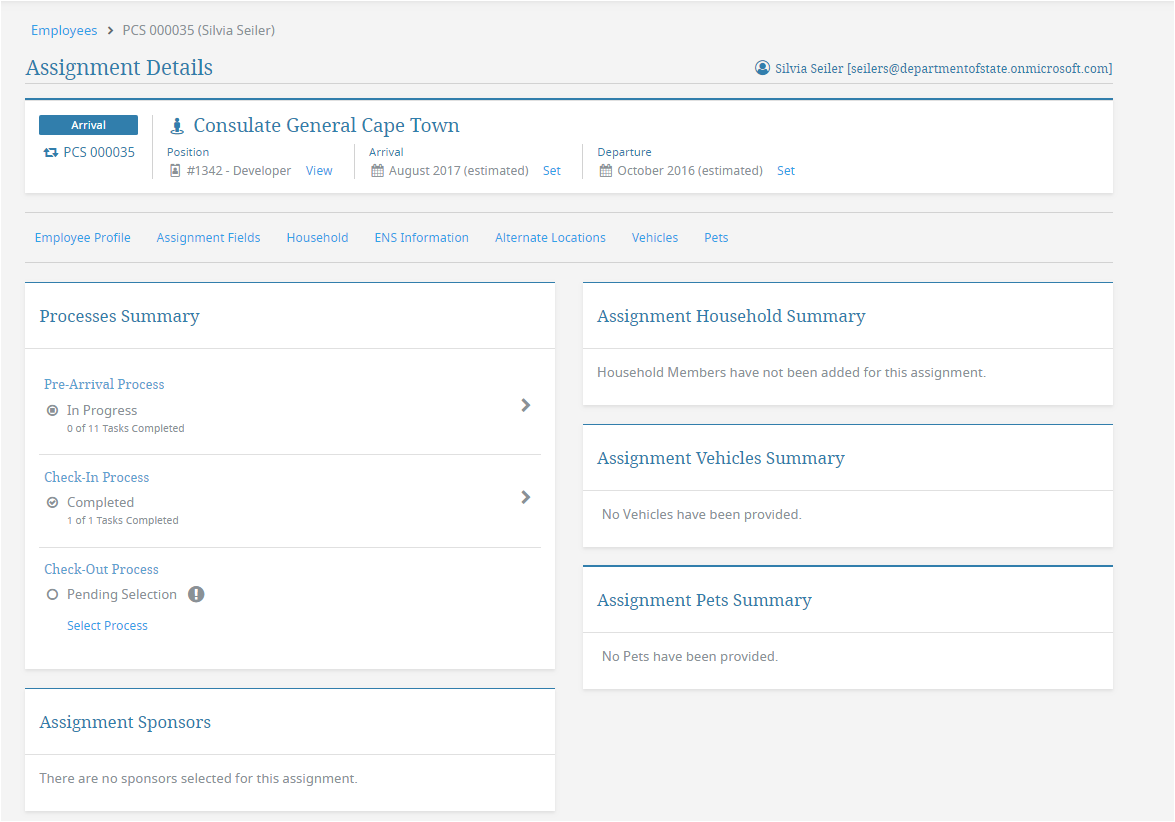 Clicking on the three little dots at the right side of the entry you have three options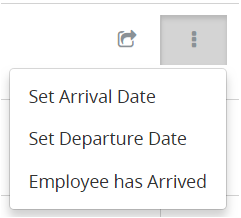 Clicking on Arrival Date opens an additional pop-up to set / change the actual Arrival date

The same process is for the Departure in place 

Once the employee arrived at post you can click on 

to change the status.
You can see that status if there is a little needle behind the Arrival date.