1. Signing into the Arrivals & Departures System:
To get access to the Arrivals & Departures System click on this URL https://ads.state.gov/ or enter this URL into your browser. Sign in using your State Department Issued Account @state.gov 
After you have signed in click on the Dashboards drop-down and select Service Provider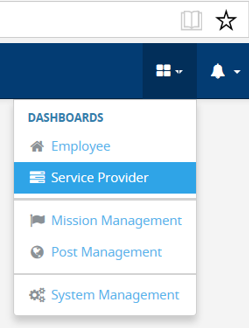 2. View the Arrivals:
From the left navigation pane select Arrivals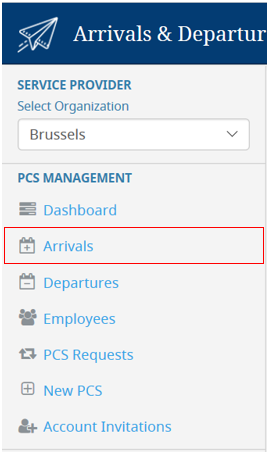 3. Finding an Arrival using the Search box:
In the Search box type the name or part of the name of the employee that is checking in and then click on (x) Tasks to see the list of tasks that need to be fulfilled by the Employee and Service Provider. (In the example below this service provider needs to complete 2 tasks)

4. Completing a Task/Tasks:
By default you will see only the tasks that you as a service provider need to complete. 

Note: if you want to see the tasks that the employee needs to complete, then uncheck the 'Assigned to me' check-box. After having unchecked the 'Assigned to me' check-box then you will see all of the tasks to be completed by the employee and the service provider.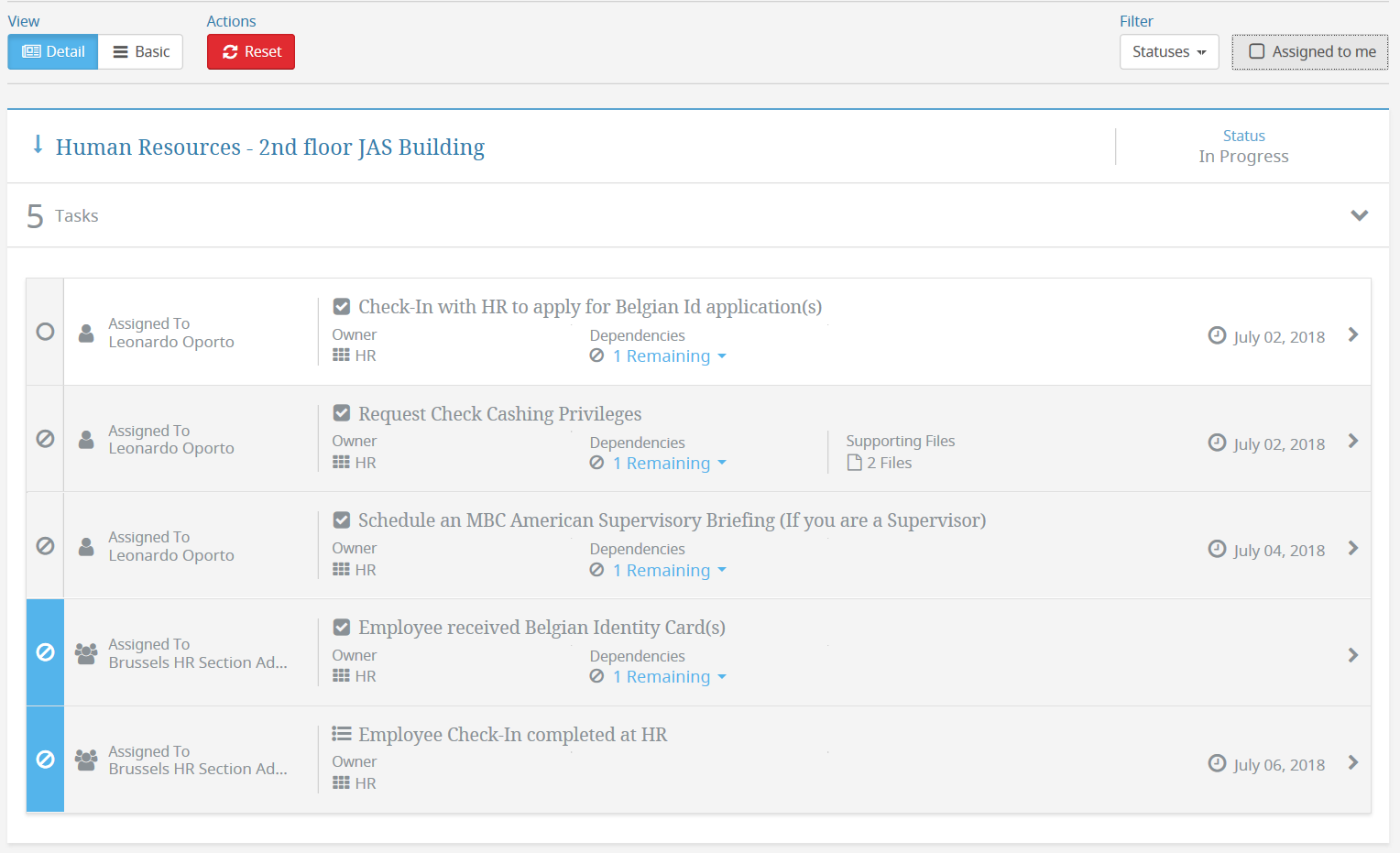 5. Completing or Viewing a Task in Task Details:
To complete a task you need to click on the task itself which will open the Task Details. In the example below you will notice that the service provider selected yes for the Check-In completed. To complete the task however, the service provider needs to click on the Save & Complete button.
Note: one can also enter internal notes for a task by clicking on the Notes button.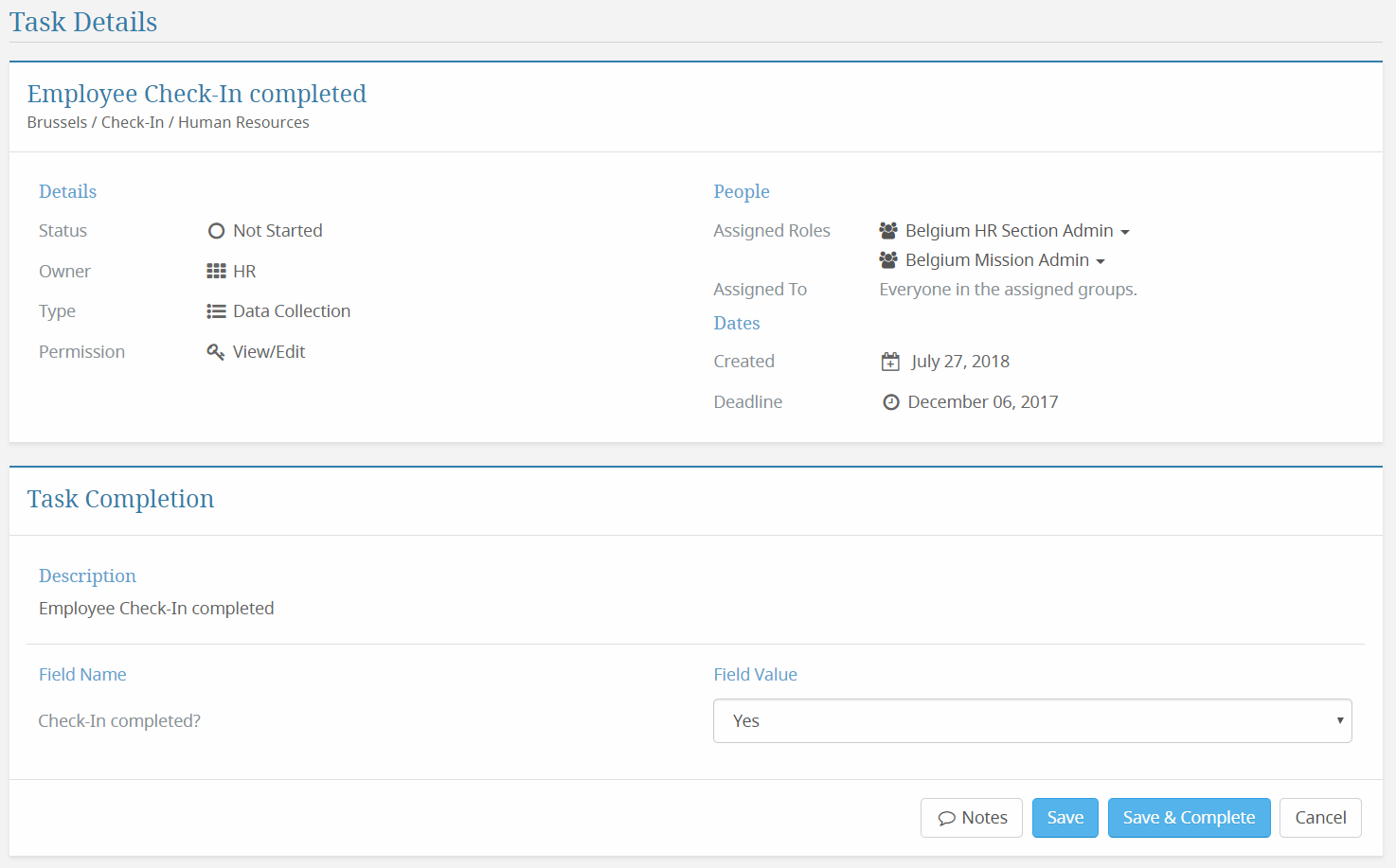 After having completed the task you will be taken back to the list of the tasks, and you will notice that the task banner turned green, meaning that task is completed. Continue completing any other tasks if needed.

Note: For this test-run the two employees (Leonardo Oporto -IMO/Anthony Blenke - HRO) will use the check-in portion only! 
IT support:
If you have any questions or problems for this test-run then please get in touch with Eric Bauwens on Extension 4481 or Roberto Bartolotta on Extension 4981.