It is possible to export a list of contacts into a VAR compatible excel export; here is how:
To export one or more contacts to Visitor Access Request template (VAR) in MyServices, you need to:
1. Search for contact(s), go to an Event or open a List/MyList
In the example below we will only be exporting 1 record from Contacts but you can do this with multiple contacts, participants or list member too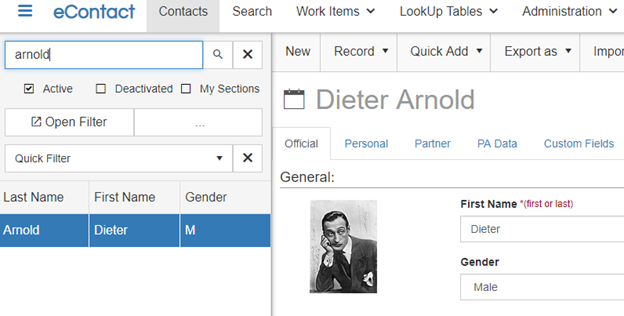 2. Generate VAR Export
Select Export for VAR in Export as in the toolbar: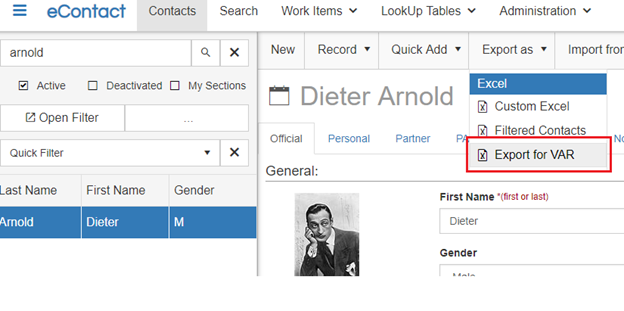 3. Save and Open the export VAR document
Save the created VAR excel export and then open it.
Starting from second row, select one or more contacts by clicking on the row numbers

hold CTRL + click to multi-select
Click row 2, then SHIFT + click on last row to multi-select many records at once

Right-click on row number and select "Copy"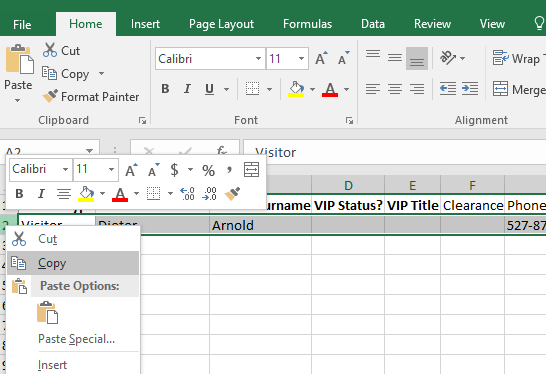 4. Open a MyServices VAR Template
If you don't have one, then please download the MyService VAR Template first or in MyServices go to Visitor Access Request and then to the Visitor tab and finally click on Attach Visitor Template where the template link is located.
Open this template and select second row form the top (click on row number 2) then right-click on the row number and select "paste":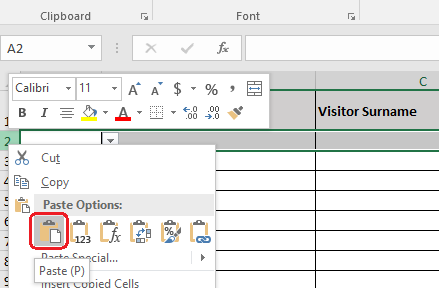 5. Resolve required fields
Now that you have data inserted into new VAR template you need to resolve any red cells you have:

6. Upload to MyServices
Once this is resolved, save the template and upload it to the MyServices Visitor Access Request and you should be good to go.
**Remember**, you can also do this for Events and Lists too!
Go to Work Items menu, select Events or Lists you want to export:
Events: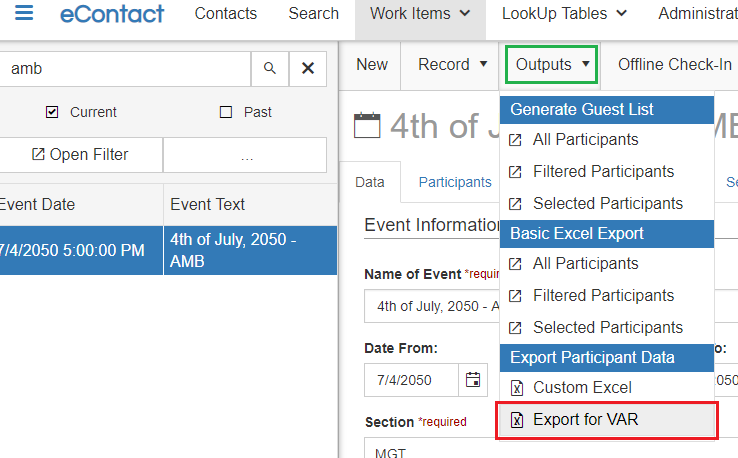 Lists: