Topics Covered
All Assigned Users
Target Users
Post Administrators
Required Permissions
Post Administrator
Introduction
Post Administrators can easily change the completion status of tasks. Please note that users are able to complete tasks, but are unable to revert the status to uncompleted.
How to Change the Completion Status
Navigate to the action, select the corresponding right-hand button, then select 'Edit'.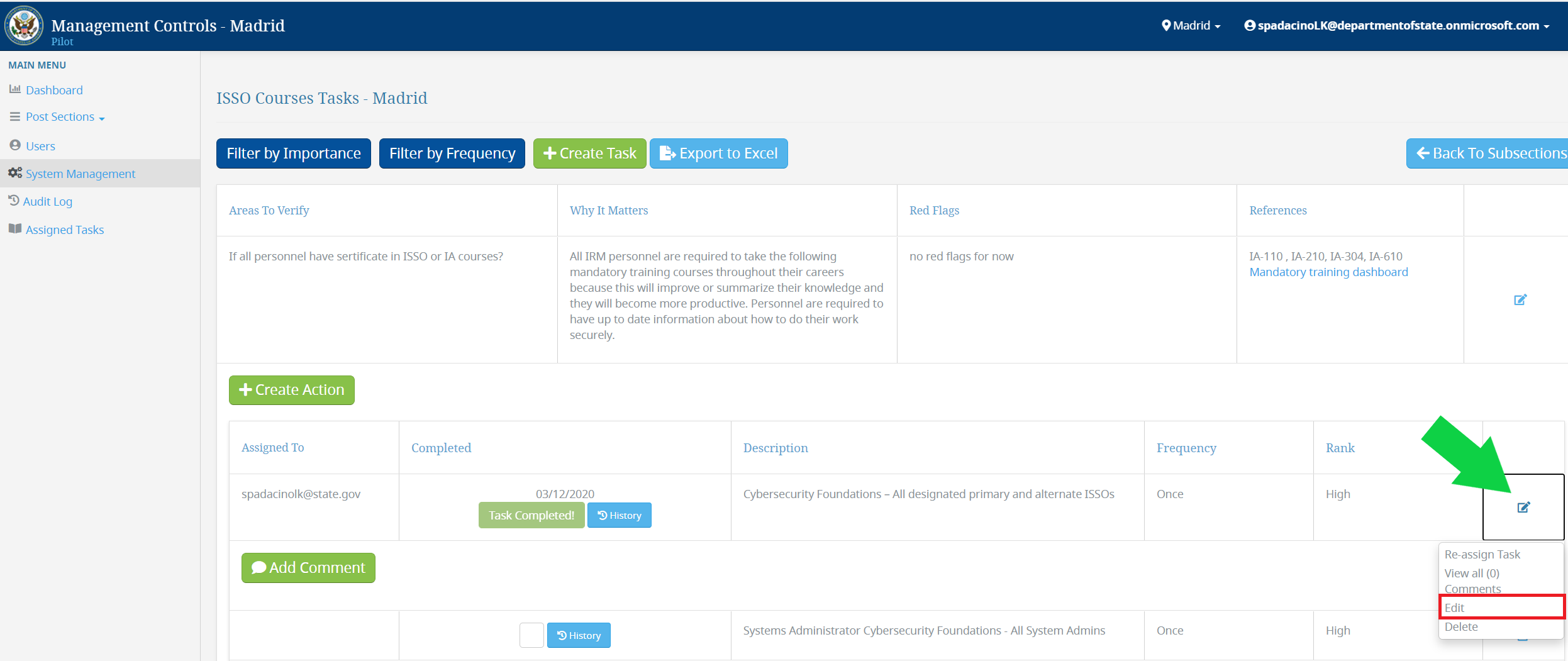 The Edit Action screen will display. To change the status to uncompleted, simply uncheck the 'Completed' checkbox and click 'Save'.