If the employee who will either act as an Office Sponsor or Social Sponsor cannot be found then you can add a Sponsor manually into the Arrivals and Departures System.
As a Service Provider you are responsible for selecting the Arrival Sponsors (Social and Office sponsor). To select a Sponsor click on the select button.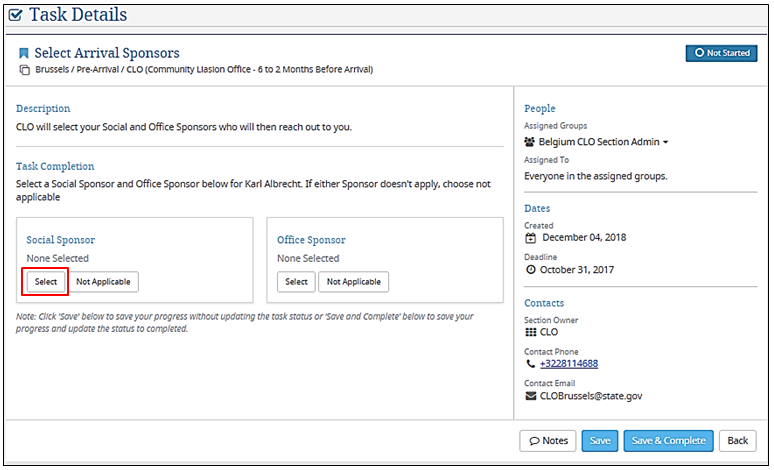 Clicking on the Select button will show you a list of employees that have already been selected to act as an Arrival Sponsor.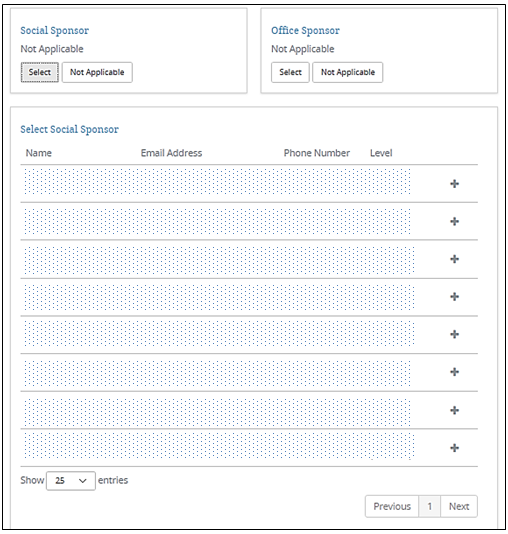 Note: If you do not see the name of the Employee that will need to act as an Arrival Sponsor for the incoming employee then follow the steps below:
1. Select Sponsors from within the section Organization Data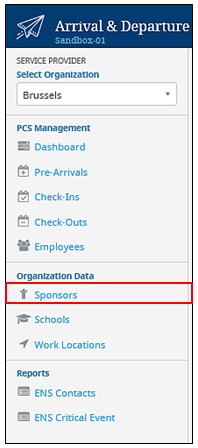 2. After having selected Sponsors you will see a list of employees that have been selected before to act as an Arrival Sponsor.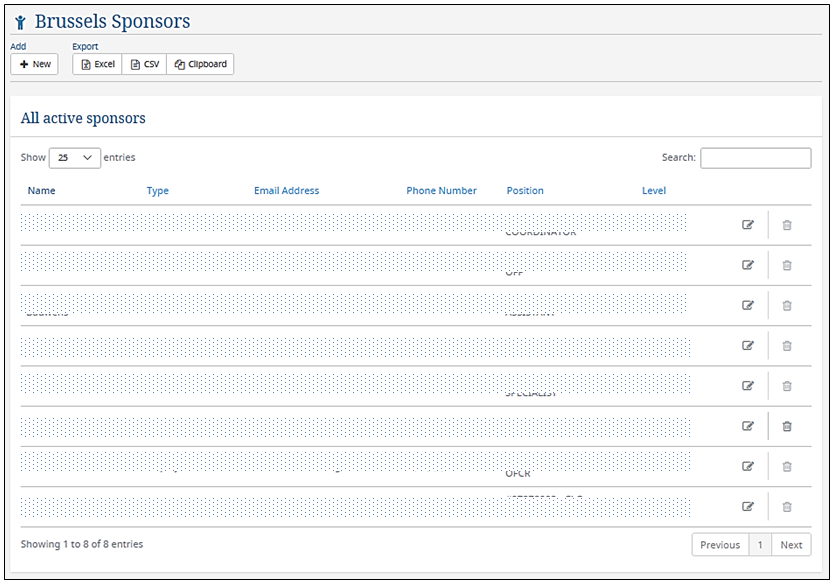 3. To add a new sponsor then click on the + New button

4. Enter a value in one of the Search Criteria (Email Address - Last Name - First Name) and click on the Search button.

5. If the name of the empoyee could not be found (meaning that no account for the employee exists in ADS) then click on the Add new button below.

6. Complete the Sponsor information and when completed click on the Save button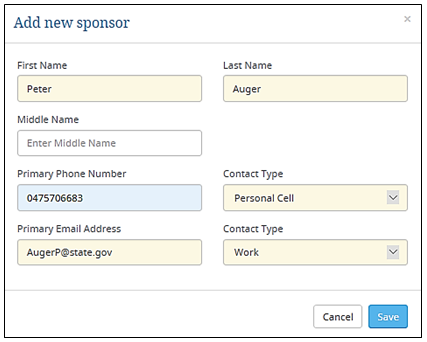 7. Notice now that the name of the newly added sponsor will now appear in your the Task named Select Arrival Sponsors.