1. Use a web browser to visit https://ads.state.gov 
2. Click the Sign In link at the top right of the Main Menu Bar
3. Click the Department of State Issued Account option from the Sign In Menu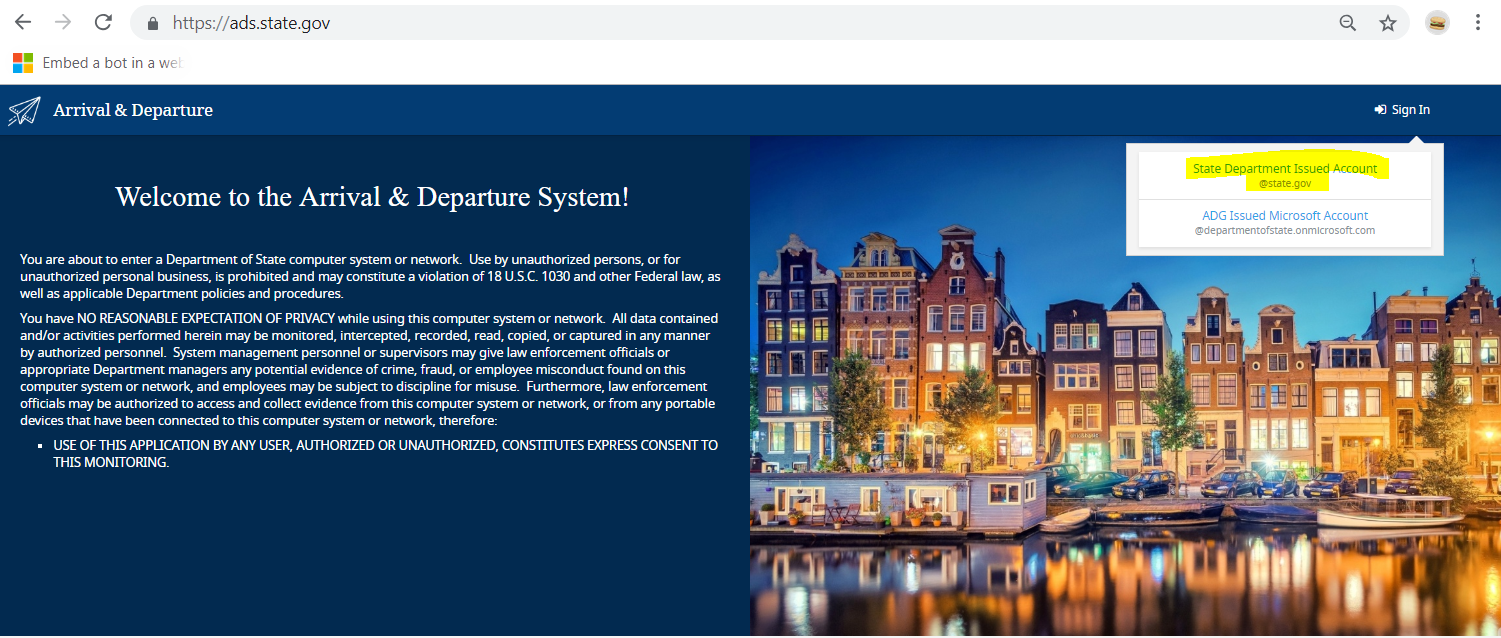 4. Enter your state.gov email address and click on Next: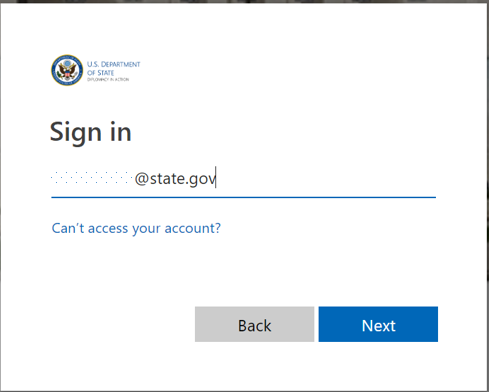 5. Select Sign in with your PIV card 
6. Select a certificate:
When you select Sign in with PIV card you will be prompted to select a certificate to authenticate yourself, when you have selected your certificate click on the OK button: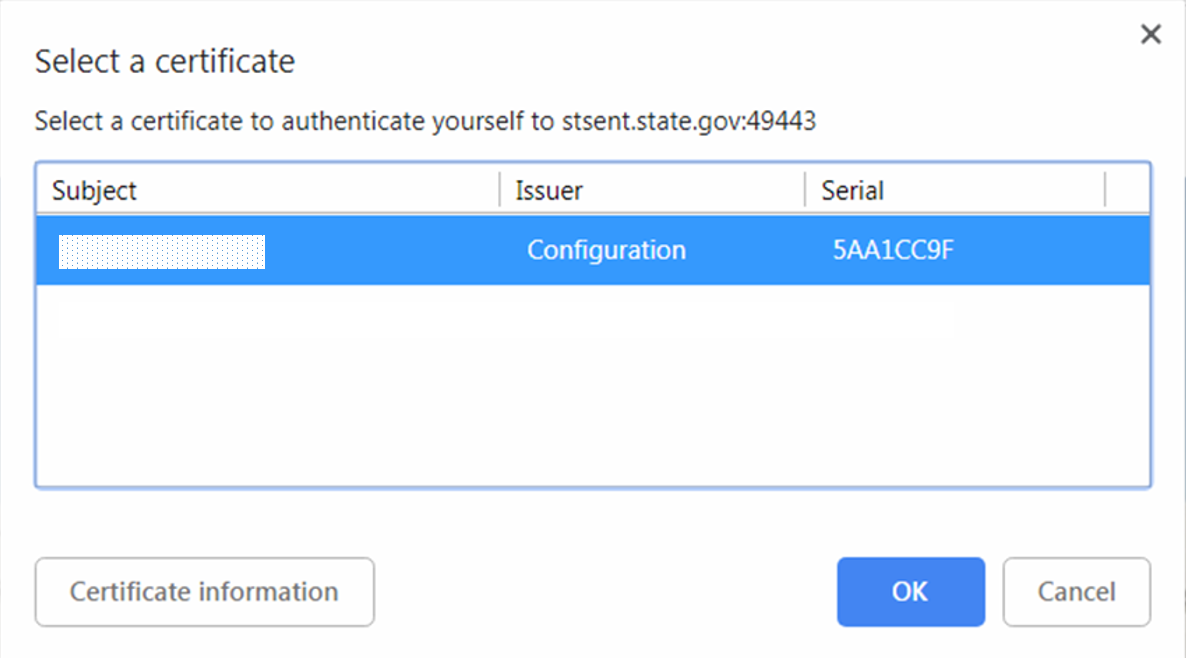 7. Enter your PIN
Enter your PIN (same PIN as when on OpenNet) and click on OK to get the Registration Page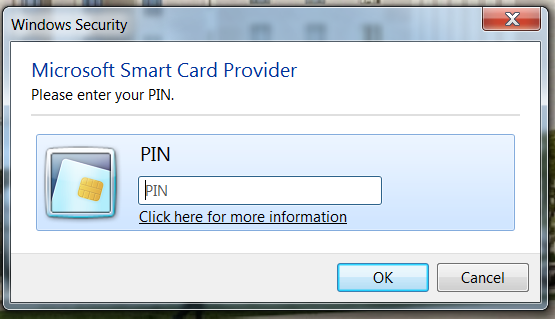 8. Selecting your Registration option:
When you are registering yourself in the Arrivals & Departures System, you have three options. Here's what each involve in a nutshell:
Arrivals & New Hires is for Arrivals and new hires including Foreign Service personnel arriving at post and new hires leaving FSI.
Incumbents & Departures is for incumbent and departures including existing personnel, all employment types, and those that are registering to begin a departure.
Service Providers is for post personnel that will be acting as administrators within the system that do not intend to transfer.
                                                 Please make sure to select the correct option!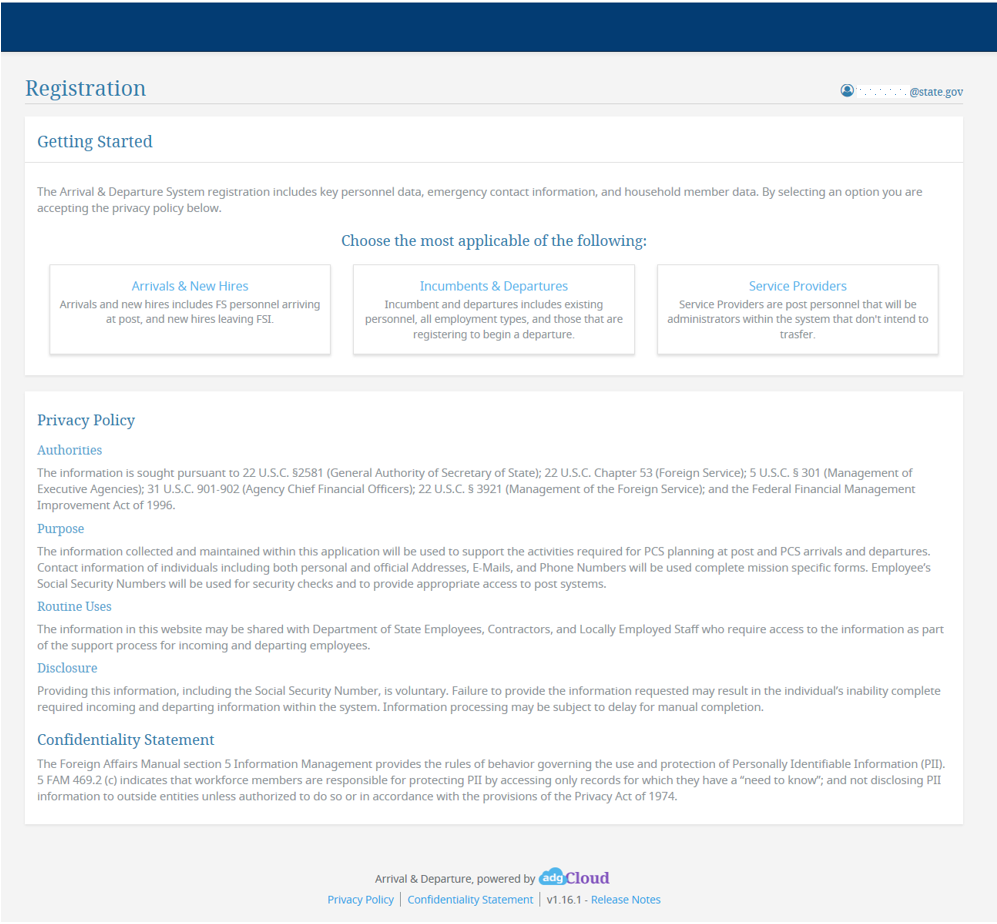 9. Completing your Registration information:
During the registration process you will be required to complete Employee, Contact, Residence, Passport, Household and Assignment information.

10. Finalizing your Registration:
When all of the required registration information has been completed you can either Edit your Registration or Complete your Registration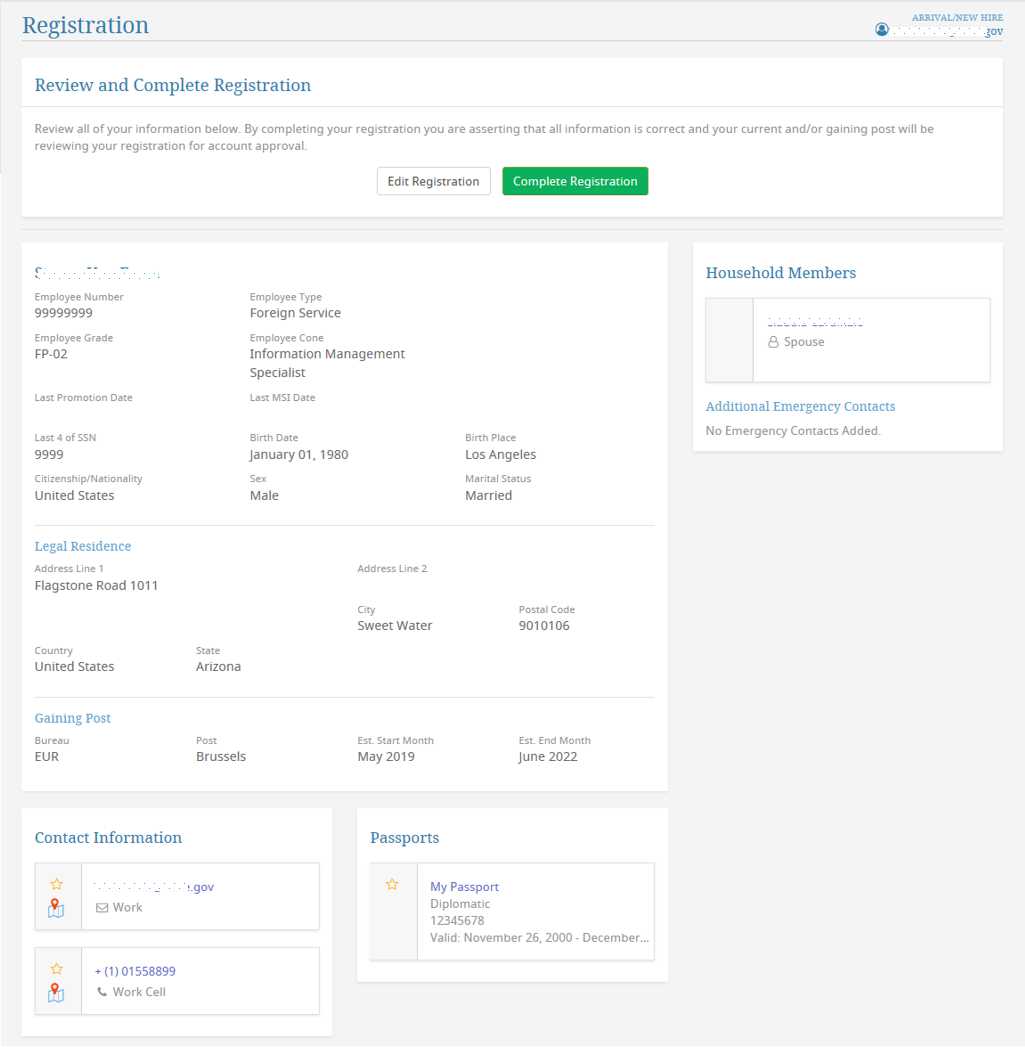 11. Account Registration Pending:
After having submitted your registration your Account will be Registration Pending. Someone from the gaining post will need to approve your pending registration.

12. Account Request Approved:
Once your registration has been approved you will receive an automatic generated email (see below) in your inbox titled 'Request Approved'. To return to the Arrivals & Departures System click on the link in the Email named Arrival & Departure System or open your browser and enter https://ads.state.gov