Introduction
If you have been given the permissions to Manage pending Registrations then there might be situation where you need to Reject a Pending Registration. For example if the employee selected a wrong post. This might occur if your organization consists of multiple posts.
Below are the steps required to Reject a pending registration:
1. Click on Pending Registrations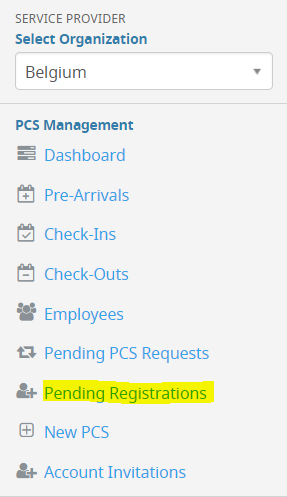 2. From pending registrations, select an employee and click on the view button:

3. From pending account, click on the Reject button: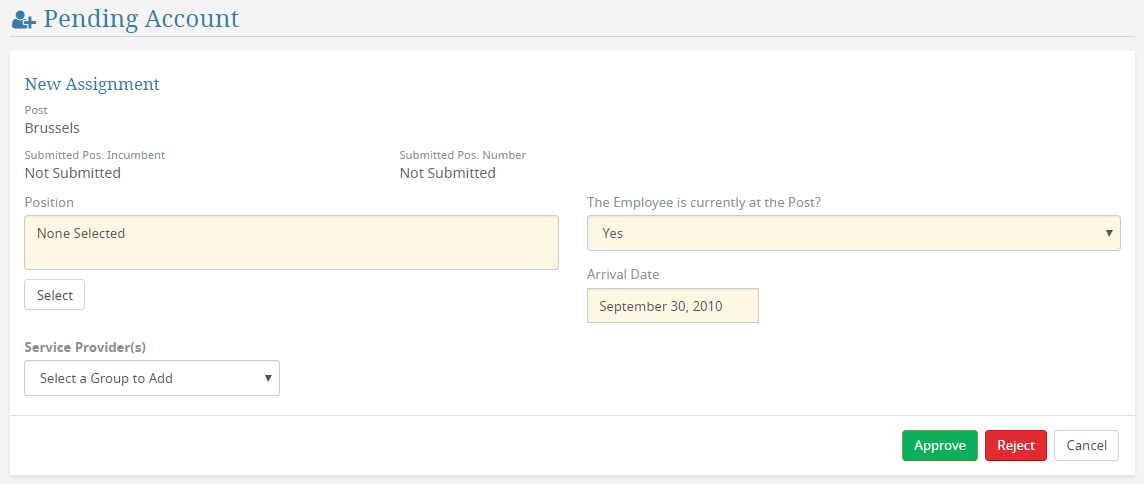 4. Specify the reason for rejecting the registration, and click on the Reject button: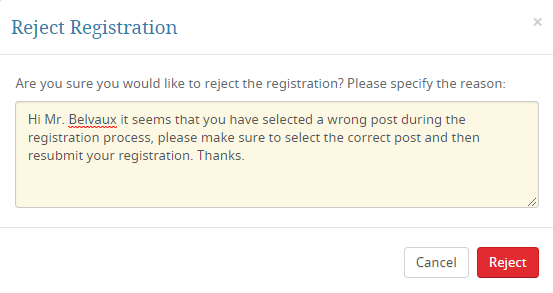 Note: The employee will receive a notification from ADS and will need to correct the registration and re-submit when the correction has been made.