When you have been granted the permissions to Approve Pending registrations and when an employee has submitted his/her registration then you should receive an automatic generated e-mail from the Arrival & Departure System as the one shown below. (Exhibit 1)

Exhibit 1.
To either Approve or Reject an Account Registration, make sure to follow the steps listed below:
1. Sign-In into ADS by either clicking on the embedded URL in the E-mail or by signing in again into ADS using this URL https://ads.state.gov

Exhibit 2.
 2. From the Service provider dashboard select Pending Registrations

Exhibit 3.
3. Click on the View button next to the pending registration (Account) that you wish to approve, this will open the Pending Account form.

Exhibit 4.
From Pending Account you can either Approve or Reject the Pending Account.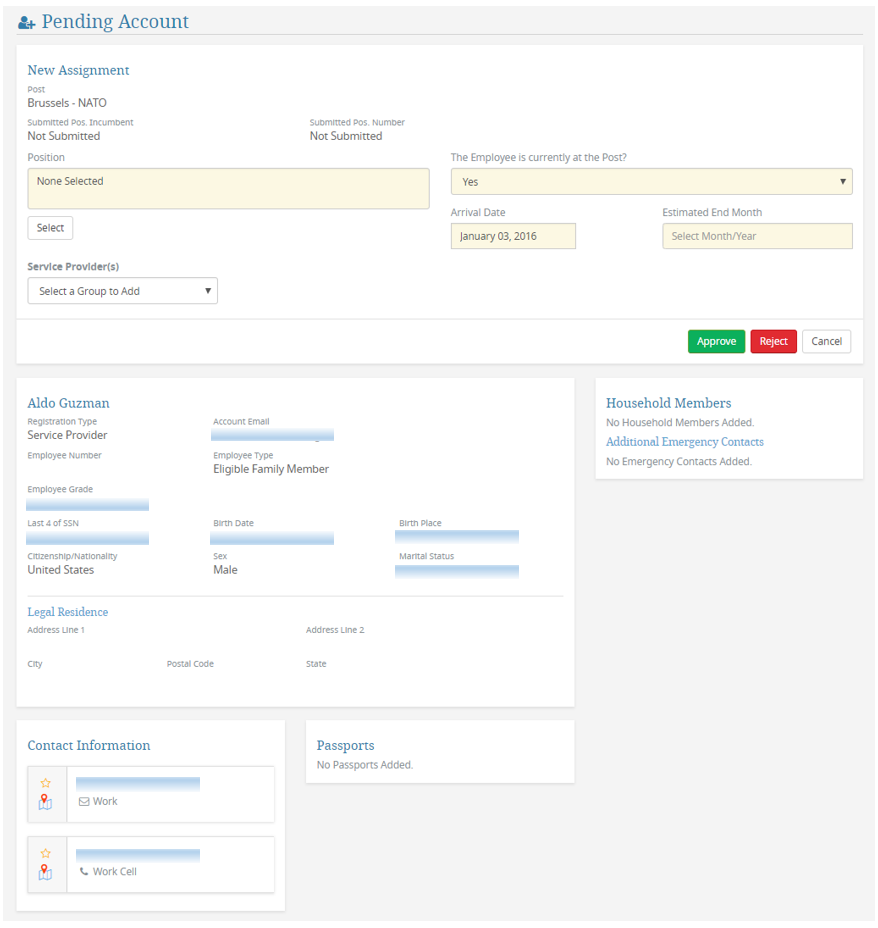 Exhibit 5.
To Approve a Pending Account follow these steps:
A. Assign the position number to employee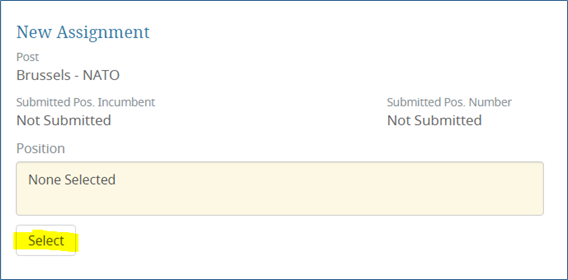 B. Enter the Position number for the Employee and click on search