Topics Covered:
Target Users:
Employees
Service Providers
Organization Administrators
Required Permissions:
Introduction
ADS will send email as well as system notification to employees, Post Admin providers and system administrators when certain events are triggered. Also ADS allows the authorized users to configure notification events.
View System Notifications
The ADS application sends notification messages to Employees, Service Providers and System Administrators when certain events triggered. There are 2 types of notifications, they are:
Push or System Notifications
Email Notifications
Push/System notifications can be viewed from the top-right (bell Image) of the ADS Application. Please see Image-1 below. The Email notifications messages will be delivered to my email address configured in the Notifications feature of ADS Application. Please see Image-2 below.
Image 1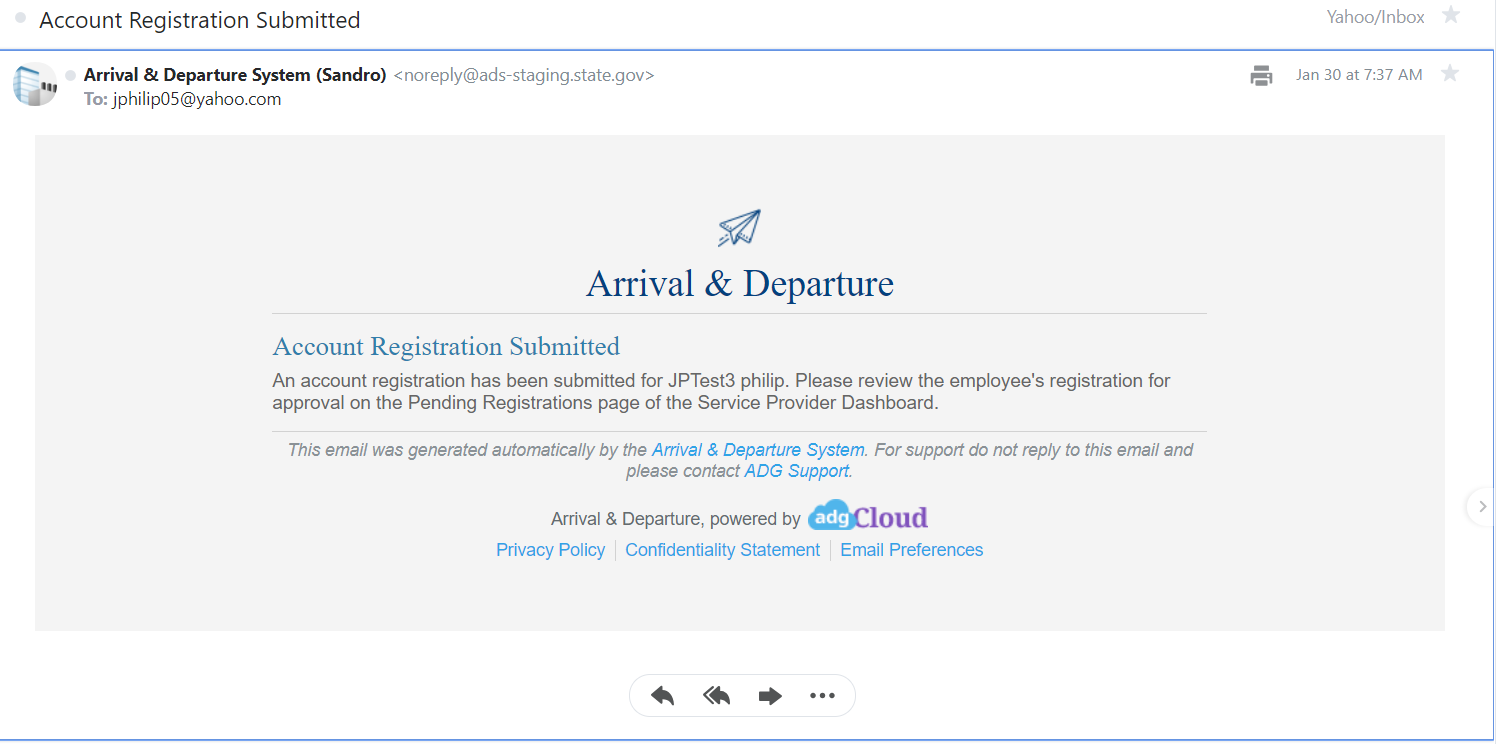 Image-2
Configure Notifications at Application Level
The System Admin or Service Provider is responsible for configuring the types of events that trigger a notification message. They are also responsible for the content of the message. The Image-3 below shows the events that triggers Push and Email notifications messages for an employee. The Notifications feature can be configured to send Push notifications to some events, email notifications for certain other events and both types of notifications to some other events.
For example,
A "Process Started" and "Task Assigned" event will trigger both Push and email Notification.
"Registration Request Approved" and "Registration Request Disapproved" will trigger only an email Notification.
"Added to Service Provider Group" will trigger only Push/system Notifications.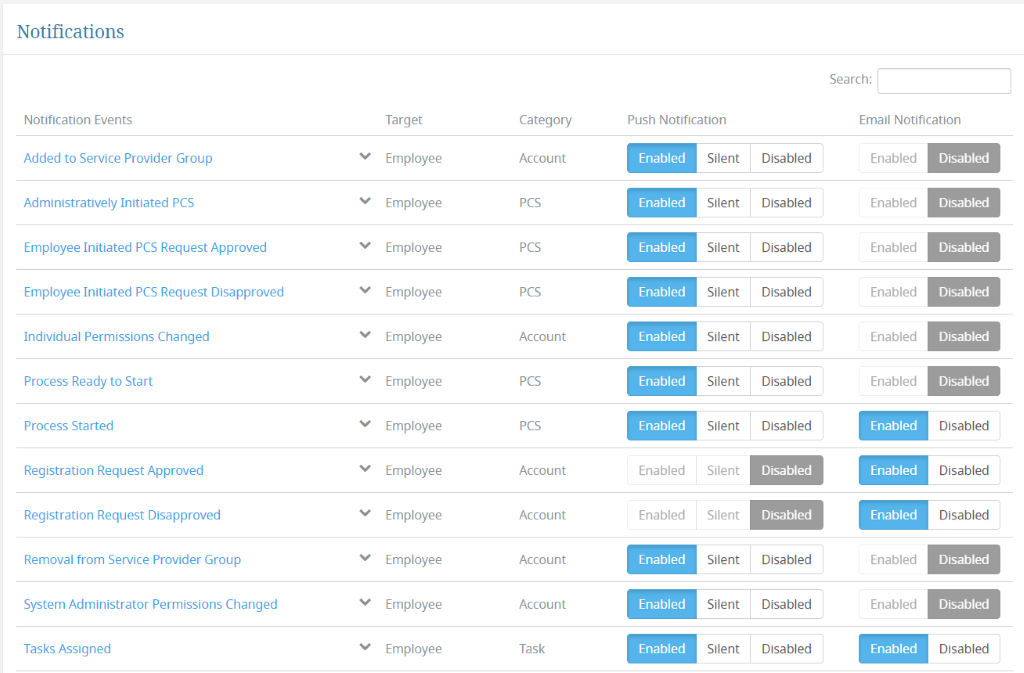 Image-3