Pre-requisites: The employee should be assigned to a post and have household members for the assignment.
Topics Covered:
Target Users:
Employees
Service Providers
Organization Administrators
Required Permissions:
Introduction
ADS will allow an assignee or an employee to add School and Work locations for the household members accompanying the assignee to a post.
View current assignment of the Employee
ADS applications will allow Employee's to use School data and Work locations from the Assignment Details. For example, assume that the employee is assigned to "New Delhi" Post. His/her accompanying spouse may have a different work location other than the Post or the accompanying child need to have a school. "Alternate Locations" tab from assignment details will allow an employee to find and set Schools and Work Locations.
Login as an employee (or as a Service provider). From Employee Dashboard, select the "Home" menu from the left navigation. The "My Current Assignment" page is displayed as in Figure-1 below.

Figure-1
From the above "My Current Assignment" page, select "View" image to view the Assignment Details Page. The Assignment Details page has details about the assignment including Processes, Household Members, Vehicle Summary, Pets, Sponsors and Address. "Alternate Locations" can be selected from the top tabs. Please see Figure-2 below.

Figure-2
Add and update Alternate Locations for Household members
When the employee selects the "Alternate Location" tab, the application will display the "Alternate Location" page. Please see Figure-3 below. This page has information about the 2 accompanying Household Members for this assignment.

Figure-3


To Add "School" or "Work Location" for Rachel, select the "+" sign. A model dialog will be displayed as in Figure-4 and Figure-5 below.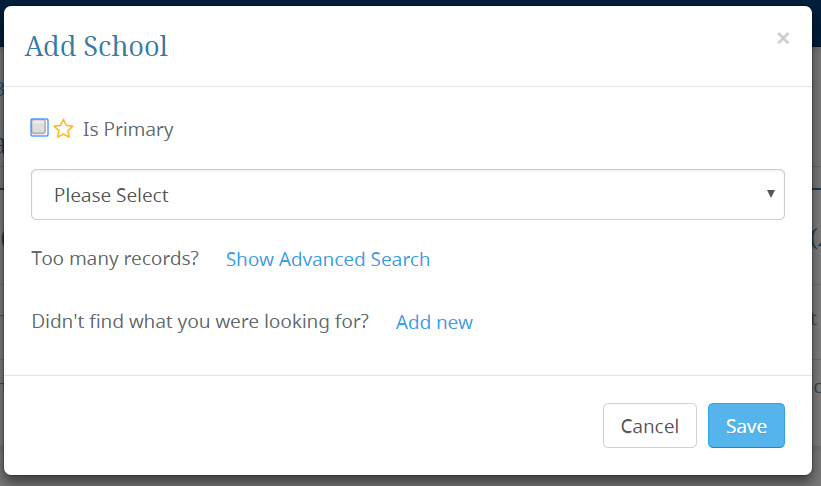 Figure-4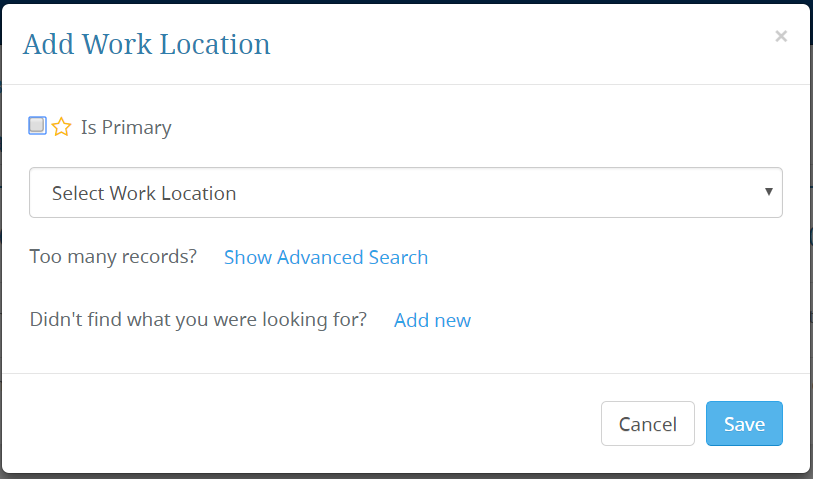 Figure-5
Search for existing Schools and Work Locations
An employee can Search for an existing School (or Work Location) or "Add New" a School (or Work Location) by creating a new record.
To Search and Add, select the "Show Advanced Search" link from Figure-4 or Figure-5. The List of all Schools will be displayed as in Figure-6 below. From this list, the employee may Select a school and Save it. Please see Figure-7 below.

If the School is not listed, the employee can add a New School by selecting the "Add New" link. Enter all the required data in the "Add New School" dialog and Save the record. Please see Figure-7 below. Now the new School can be added to the Alternate Locations.
The process for Searching and Adding the new Work Locations is also same.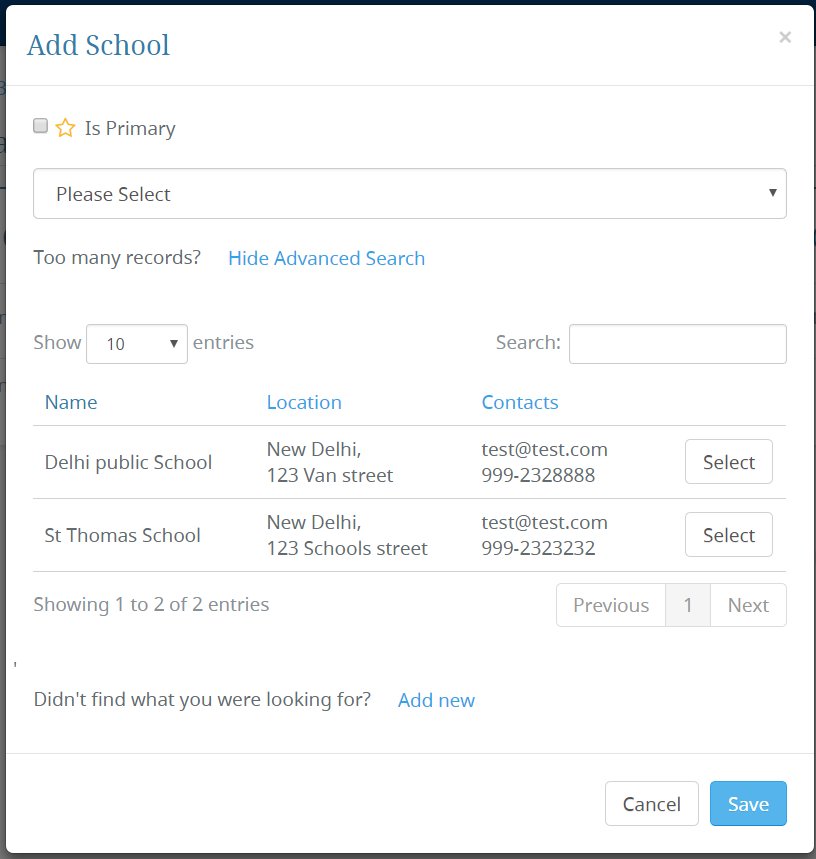 Figure-6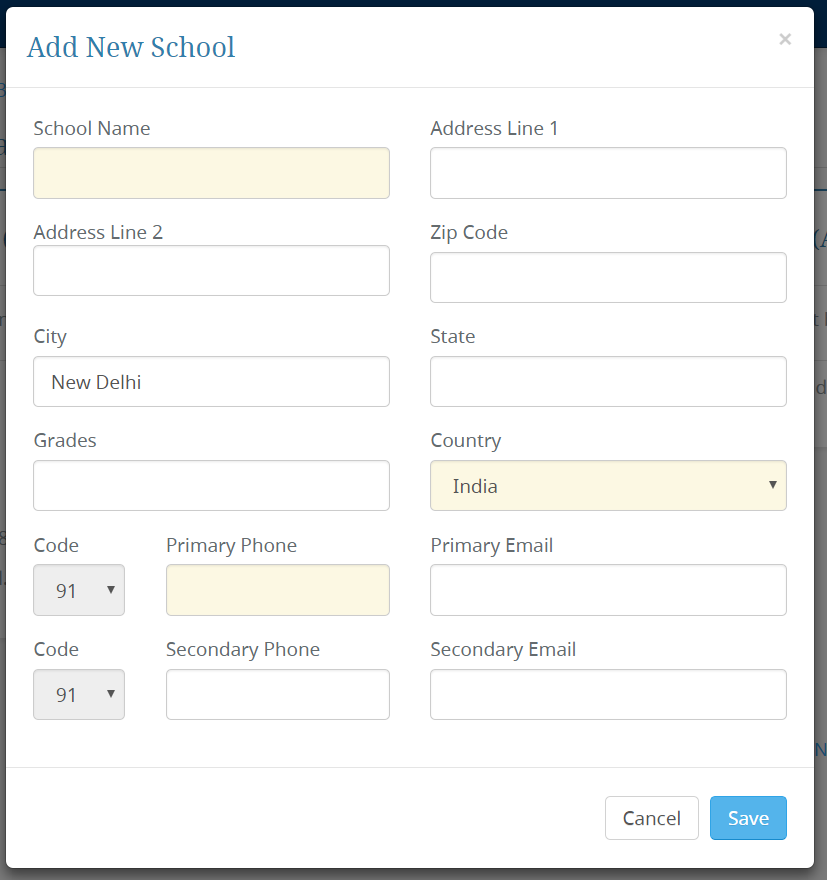 Figure-7