Pre-requisites: A Service provider with the right permission can create PCS request for an employee who is already registered into ADS.
Topics Covered:
Target Users:
Service Providers
Organization Administrators
Required Permissions:
How a Service provide create a New PCS for an Employee?
As a Service Provider(SP) for a post, one of my roles and responsibilities is to Create a New PCS request for another employee who is going to be assigned to the Post. Login to the ADS application with SP privileges and go to SP dashboard. Please select the "New PCS" menu as shown in Figure-1 below.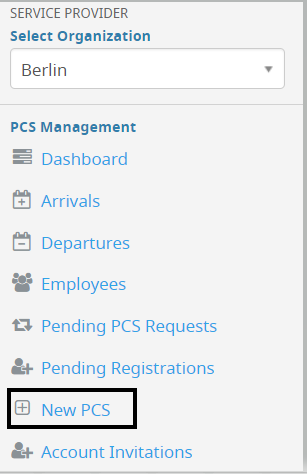 Figure-1
Selecting the "New PCS" menu will display a new page where I can request a new PCS for an incoming employee. Select a "Position" for the in-coming employee as well as Estimated Arrival Month, Estimated Departure Month, Pre-arrival Process, Check-in Process and then select the "Create" button to create a new PCS Request. Please see Figure-2 below.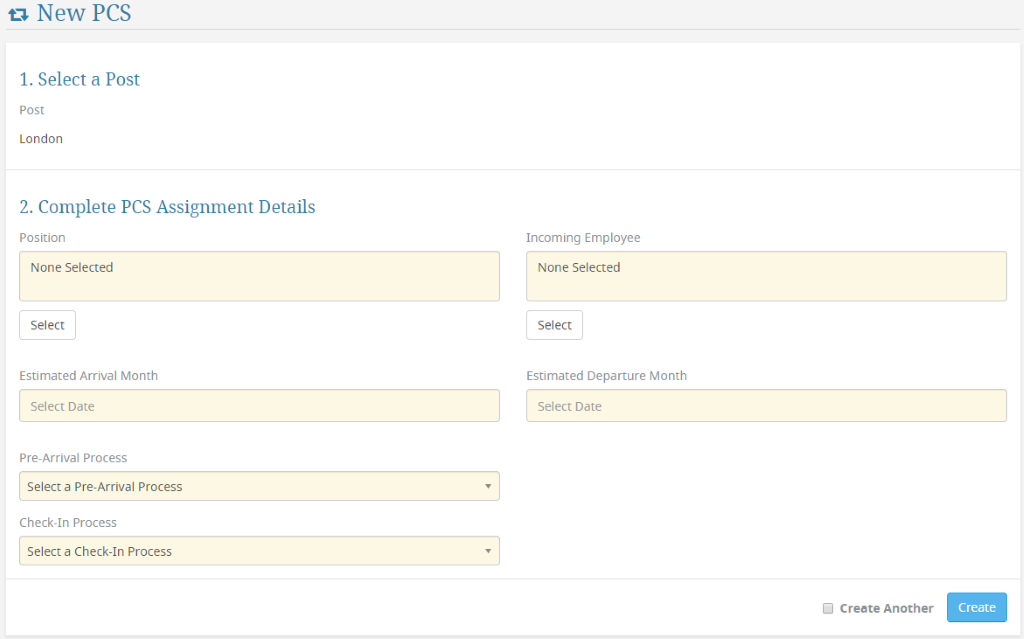 Figure-2
Required Data elements for PCS Creation
The following PCS data for the employee needs to be entered by the Service provider:
Position
Incoming Employee Name
Estimated Arrival Date
Estimated Departure Date
Pre-Arrival Process
Check-In Process
When the "Create" button is selected, a model dialog box is opened with a confirmation message "Are you sure you want to create a New PCS Assignment?" When it is confirmed, the ADS application will create a New PCS request and then the Assignment Detail page will be displayed as in Figure-3 below.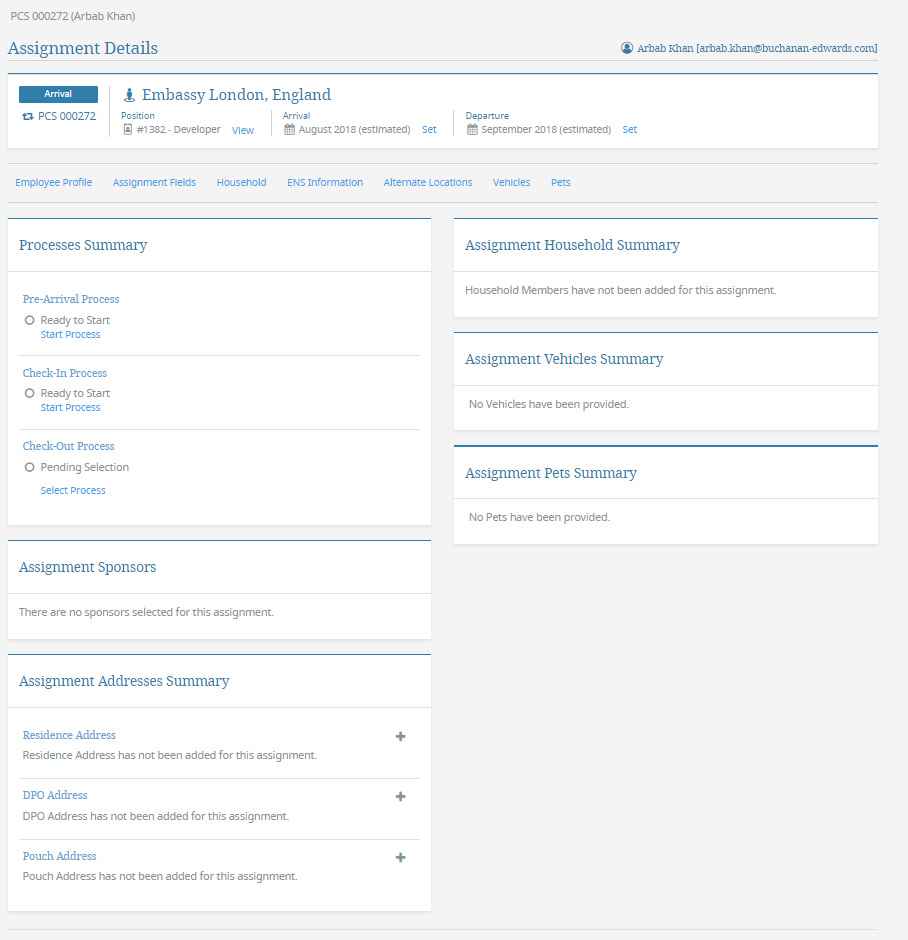 Image-3
---
Please see article below on how to update a PCS assignment
How my Profile Information is used in Assignment (PCS) Details Or update PCS assignment