Pre-requisites: Optional Section for article pre-requisits
Topics Covered:
Target Users:
Service Providers
Organization Administrators
Required Permissions:
Introduction
The ADS Application will let a user be a Service Provider of multiple posts, without being an employee of the Posts. A current SP of a post can add any other user from any other post to be a SP.
Service Provider for Multiple Posts
Can I be a Service Provider for more than one Post? Yes.
Do I need to be an employee of a Post to be a SP of the Post? No.
For example, a Service provider (Mike Smith) of Berlin can add a user (JP TestUser) who is an employee of New Delhi to act as a Service Provider in Berlin. Please follow the steps below.
Login to ADS application as Mike Smith
Go to Organization Management Dashboard
Select "Manage Permissions" Menu Find and Select the "Service Provider Group-Berlin" (if the group does not exist, create a Group). (Please see Figure-1)
If the group already exists, edit the permissions of the group or if the group created is new, the application will prompt to set the permissions of the new group
Select the Edit button to update the Permission of the group
In the Edit Permission UI, set the permissions and select the "Update" button to save the permissions of "Service Provider Group-Berlin" (please see Figure-2)
Now add users to the group by selecting "Users" Image (Please see Figure-3)
In the Find user dialog, select the post in which user is an employee and then enter the user name and then search for the employee (Please see Figure-4)
Once the user is found, click on the "Select" button to add the user to "Service Provider Group-Berlin" (Please see Figure-5)
Now the user "JP TestUser" will have Service Provider access to Berlin Post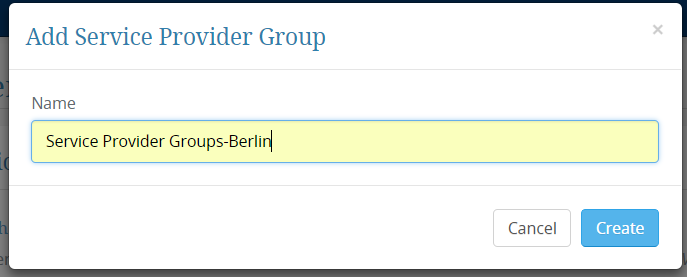 Figure 1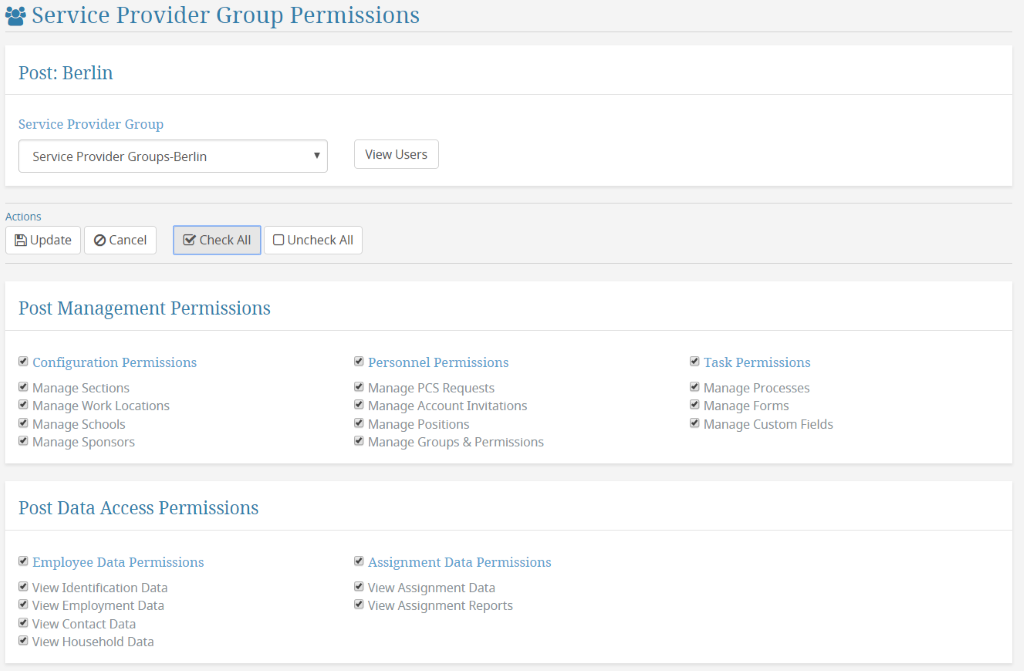 Figure 2

Figure 3

Figure 4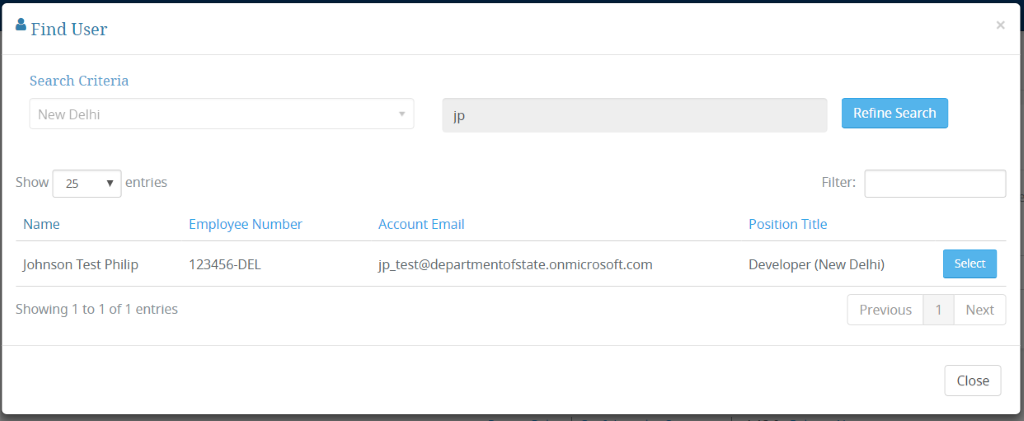 Figure 5