Pre-requisites: Employees need to submit a PCS request in order to be approved by a Service Provider or a System admin. Also Service Provider users needs to have Manage Assignment permissions.
Topics Covered:
Target Users:
Service Providers
Organization Administrators
Required Permissions:
Introduction
As a Service Provider(SP) for a post, one of my roles and responsibilities is to Approve a Reject a PCS request when submitted. To see all of the Pending PCS requests, login to the ADS application with SP privileges and go to the SP dashboard. Please select the "Pending PCS Request" menu as shown in Image-1 below.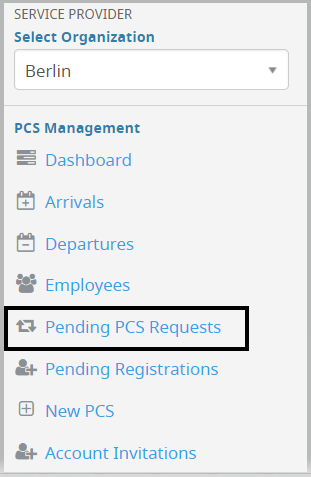 Image-1
Steps to View and Approve a PCS
The "Pending PCS Request" menu will display the "All PCS Request" page. This page has information about all pending PCS request submitted by other users that need to be Approved or Rejected by the SP of the Post. Please see Image-2 below.

Image-2
When I click the "View" Image link, the PCS Request Approval page will be displayed. In this page I can see all of the information about the PCS Request. I can set the "Arrival Date" and "Departure Date". Before I approve the PCS request, I need to select values for "Position", "Pre-Arrival Process", "When to Begin Date" and "Check-in Process". When I Approve or Reject the PCS request, a notification will be sent to the employee who submitted the PCS. Please see Image-3 below.
When the PCS is approved by a service Provider, a system and an email notification is sent to the requested user. If it is rejected by the Service provider, a corresponding notification is sent to the requested user.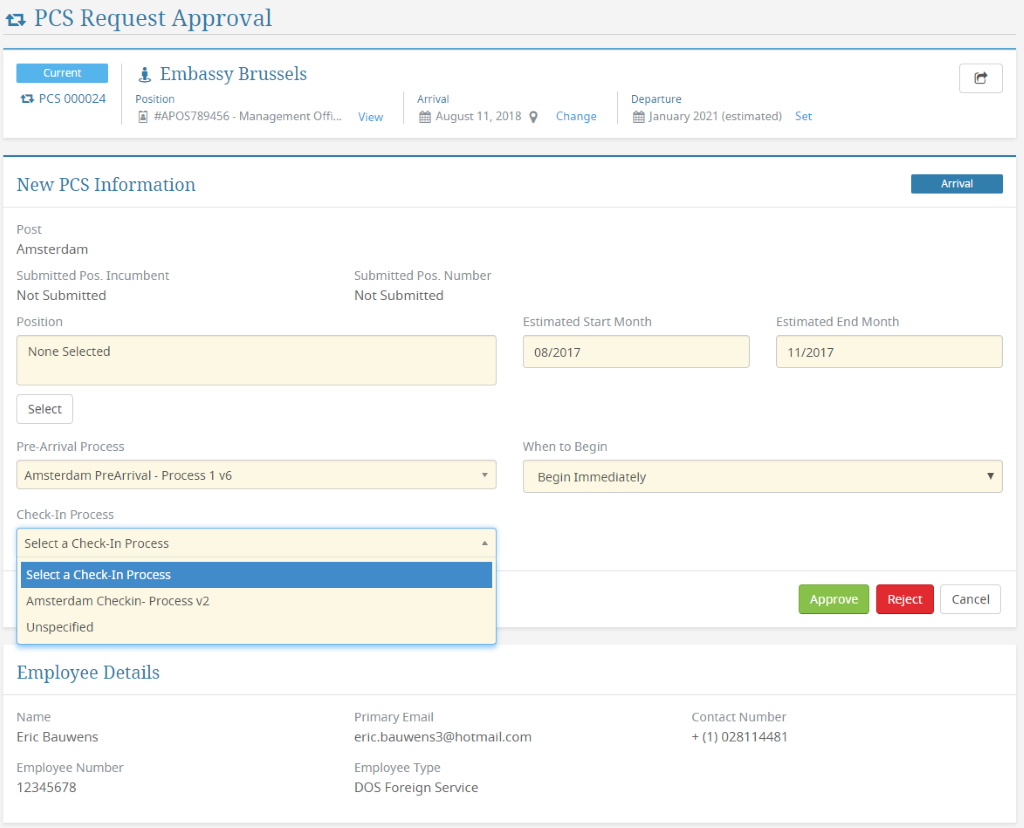 Image-3