Topics Covered:
Target Users:
Service Providers
Organization Administrators
Required Permissions:
Any Service Provider Permission
Introduction
Service Provider(SP) has higher privileges in ADS application. As a SP, I should be able to see all Check-Outs in a post. Login as SP to ADS application. From the Service Provider Dashboard, SP may select the post and then the "Check-Outs" menu. Please see Figure-1 below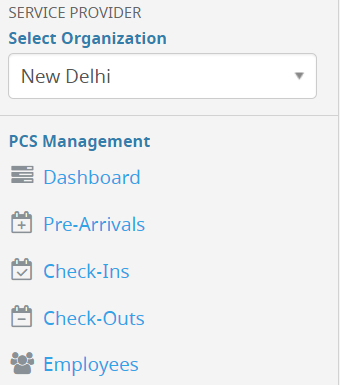 Figure 1
View All Check-Outs
When the Post Service Provider select the "Check-Outs" menu, the Post Check-Outs page will be displayed. This page has the information about all employee's Check-Outs. Please see Figure-2 below. Data in the page includes Assignee information, Assignee Post information, Departure date, Loosing assignment and Task information.

Figure-2
View the Assignment Check-Out Task List
The Post Service Provider can also see the Check-out Process details information for all assignments listed by selecting the "View Check-out" Image. Please see Figure-3 below. The Assignment Check-out page has information about the:
Process
Sub-Process
Tasks for each Sub-Process
Task Assigned To
Status of the Task
The assigned users of the task may select the task to complete the task.
Figure-3 below shows an example checkout process with one task only. Your Assignment Check-Out task list will have multiple tasks.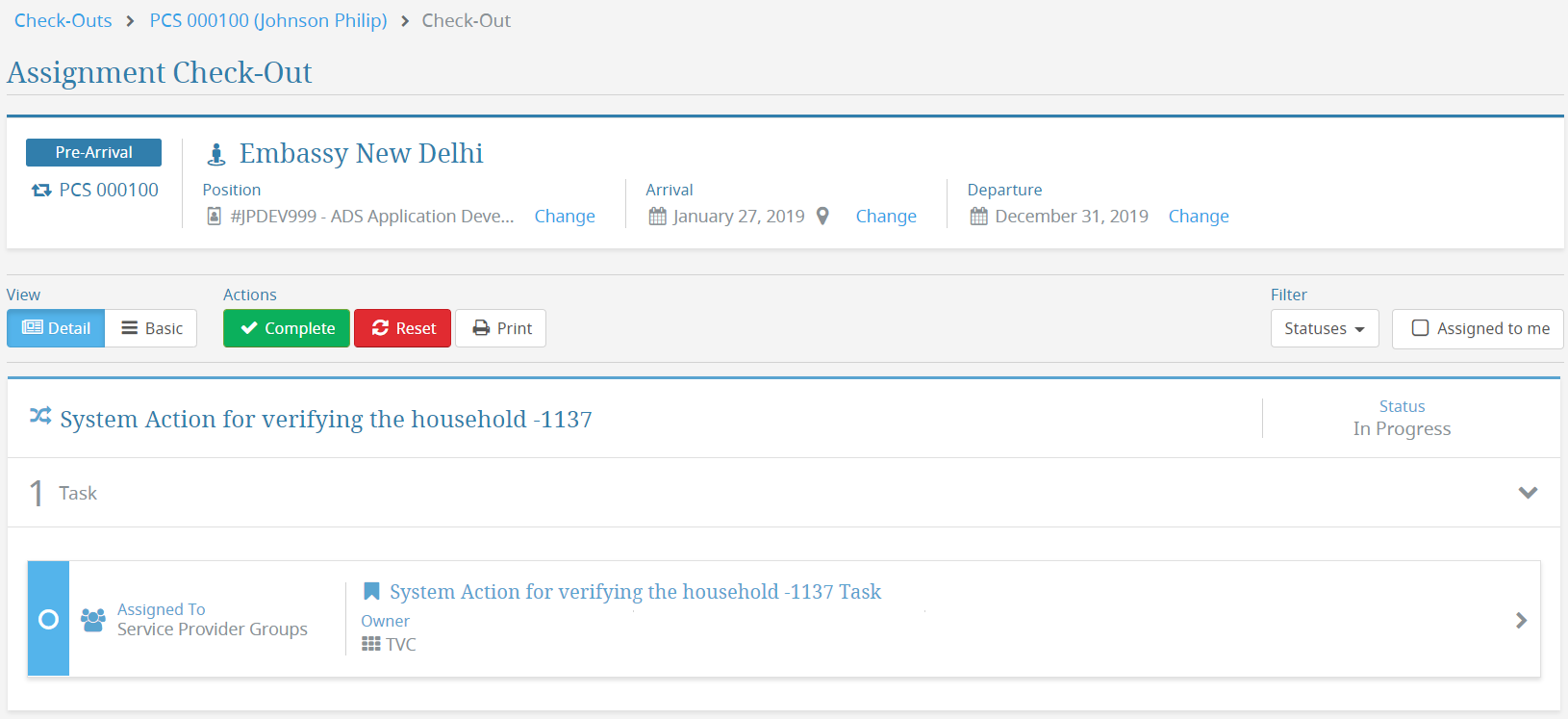 Figure-3