Pre-requisites: A user needs to register into ADS and have an active PCS to be added to Post Service provider group or to any other post Admin groups.
Topics Covered:
Target Users:
Service Providers
Organization Administrators
Required Permissions:
Introduction
A post Service provider can add another user from current post or any other user from a different post to any post groups. Then these users will inherit the permissions of the group.
Login to ADS application as a Service Provider. The "Select Organization" drop down, shows the Post where I'm a SP. Select a Post and then "Post Management" menu from the right as shown in Figure-1 below.

Figure 1
The Post Overview page will be displayed as in Figure-2 below. From this page, select "Manage Permissions" menu from the left.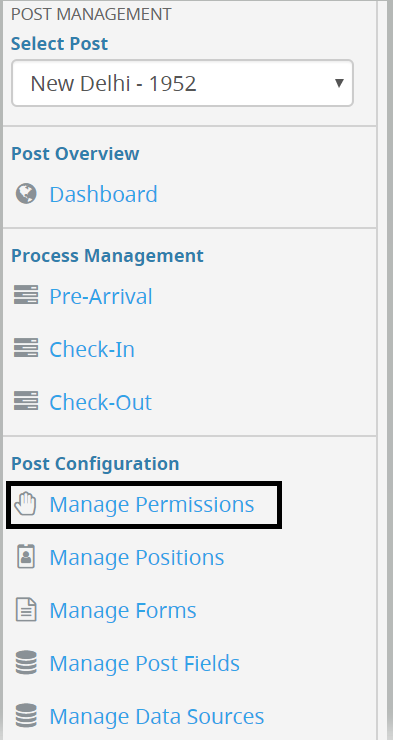 Figure 2
View all Groups in a Post
The ADS application will display the Post Permissions (New Delhi Permissions) page as in Figure-3 below. The "Service Provider Groups" section of this page, display all the current groups created for this Post. Please see Figure-3 below. This page displays the group details like Name of the group, Number of Users, Last Update Date, Users Image, Permission Image and Delete Image.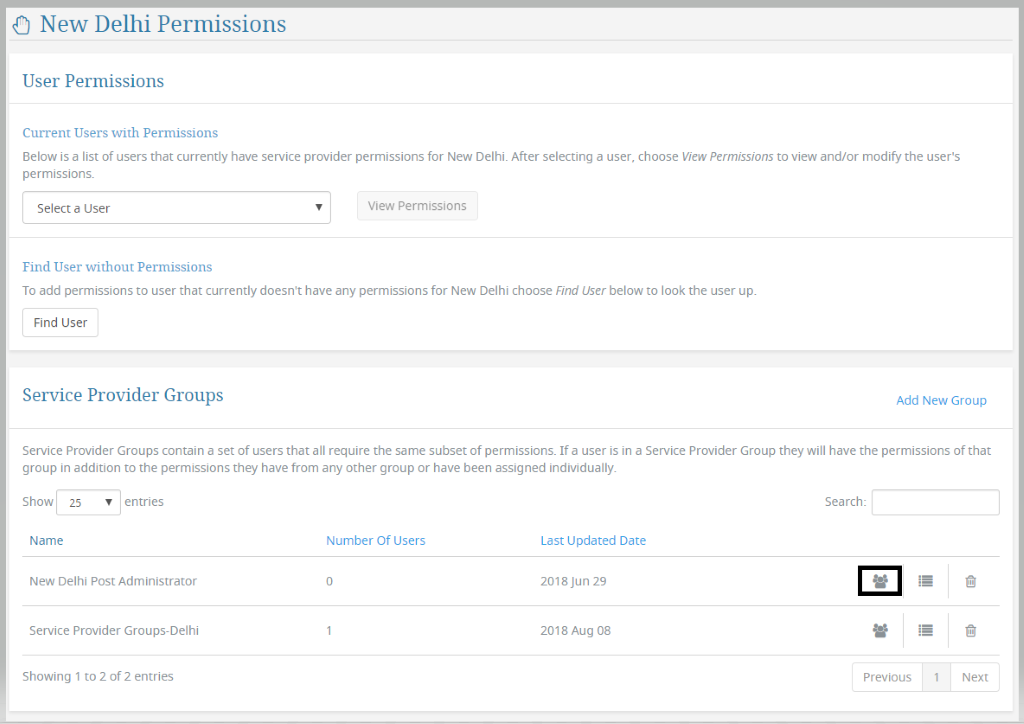 Figure 3
Add users to a Group
When I select the "Users" image, the "Service Provider Group Users" page will be displayed. Please see Figure-4 below. This page has information about Users Name, Current Post, Date Added, along with "Add User" link at the top-right.

Figure 4
When I select "Add User" link, a model dialog will be displayed where I can search for users. If I like to add an assignee from Berlin post to a "New Delhi" group, select the Post, Berlin from the first drop down and click the "Search" button. This will display all assignees in the Berlin Post. Also, I can filter the search results by the name of the assignees. Please see Figure-5 below
In the search result table, when I click on the "Select" link, the corresponding user will be added to the group.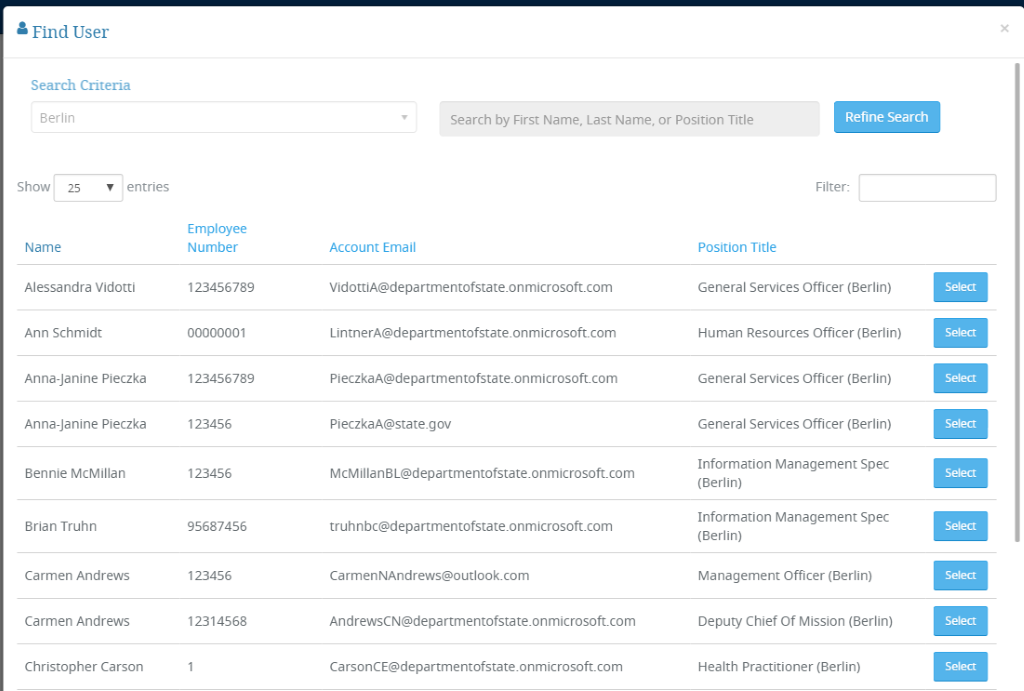 Related Article:
How can a SP create groups and set permission of a group