Pre-requisites: A Post Task must be assigned to Service Provider group when the Process, sub-process and tasks are created. In ADS, a task can be assigned to any group from the permission tab of the task.
Topics Covered:
Target Users:
Service Providers
Organization Administrators
Required Permissions:
Manage Assignment Process
Introduction
When an employee is assigned to a post, there could be several Pre-Arrival tasks and Check-In tasks that need to be completed by service provider. Also there could be tasks that need to be completed by a Service Provider during Check-out time. This article explains how to complete these tasks during Pre-Arrival, Check-In and Check-out.
As a Service Provider(SP) for a post, one of my roles and responsibilities is to complete a process task (Pre-Arrival, Check-in or Check-Out tasks). Login to ADS application with SP privileges and go to SP dashboard and select Arrivals (or Departures) to view all Arrivals (or Departures) PCS request.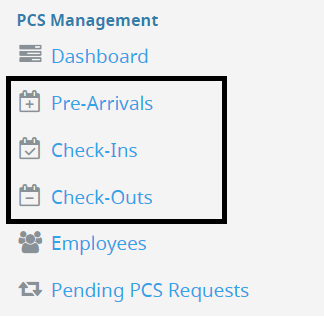 Figure 1
View Tasks Assigned to Service Provider
When I select the "Pre-Arrivals" menu, the Post Pre-Arrivals page will be displayed. This page has the information about all employees whose PCS request has been approved. Please see the Figure-2 below. The Post Arrival page has information about Pre-Arrival Process and the tasks contained in each process. In Figure-2 below, also has information about the numbers of task assigned to the logged-in user.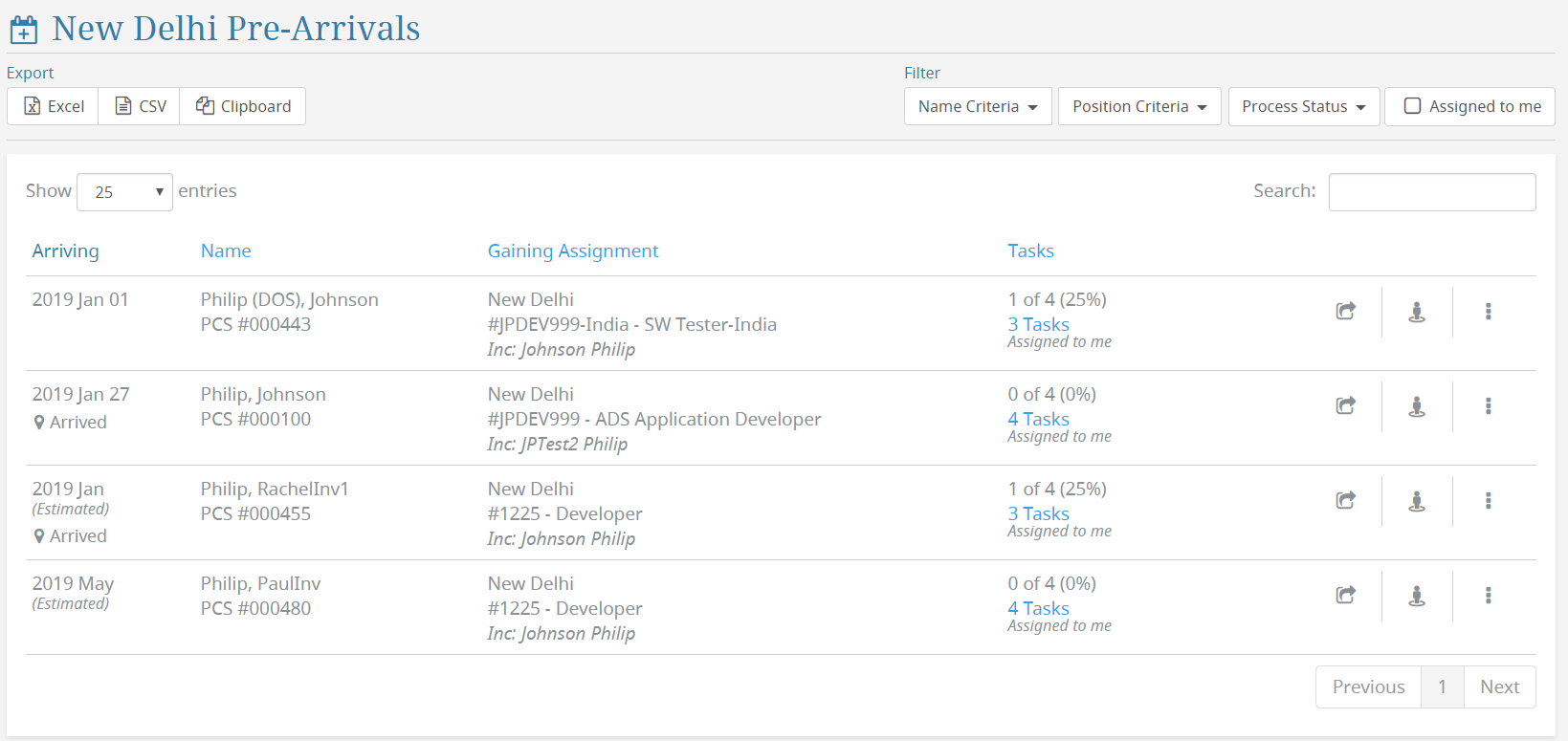 Figure 2
When I select the "View Pre-Arrival" image for each PCS request, the Assignment Details page will be displayed as in Figure-3 below. This page information about the sub-process and the tasks contained in each sub-process. In Figure-3 below, the sub-process named "Submit HR request Pre-Arrival Sub-Process 1" has 4 Tasks. All these tasks are assigned to Service provider group. Also some task has deadline dates and these tasks need to be completed by the deadline dates.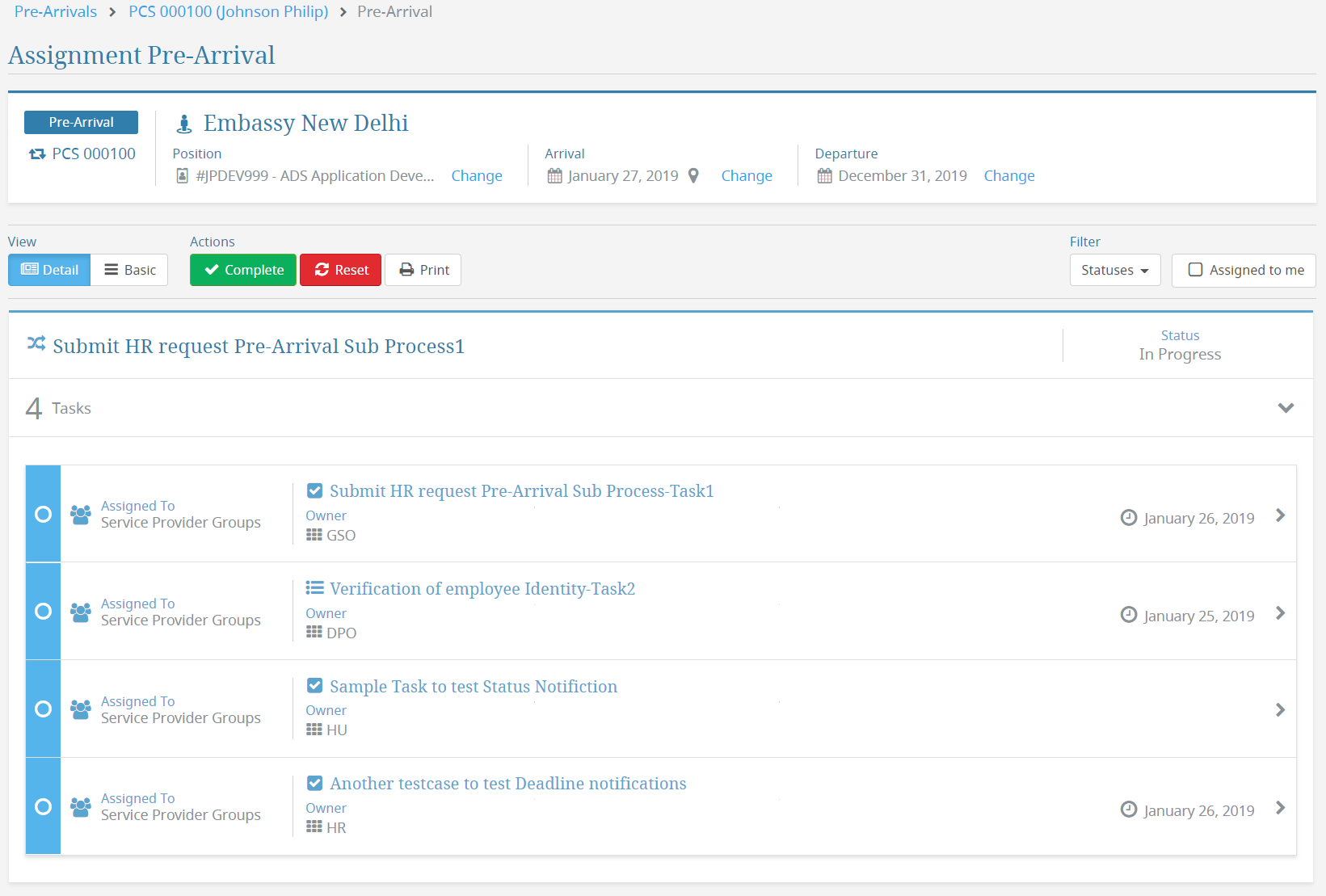 Figure 3
Complete Tasks Assigned to a Service Provider
When the task is selected, the "Task Details" page is displayed as in Figure-5 below. To add Notes for the task, select the "Notes" button. A model-dialog is displayed, and SP can add internal notes for the task. To "Complete" a task, select the "Complete" button. The task is marked as complete.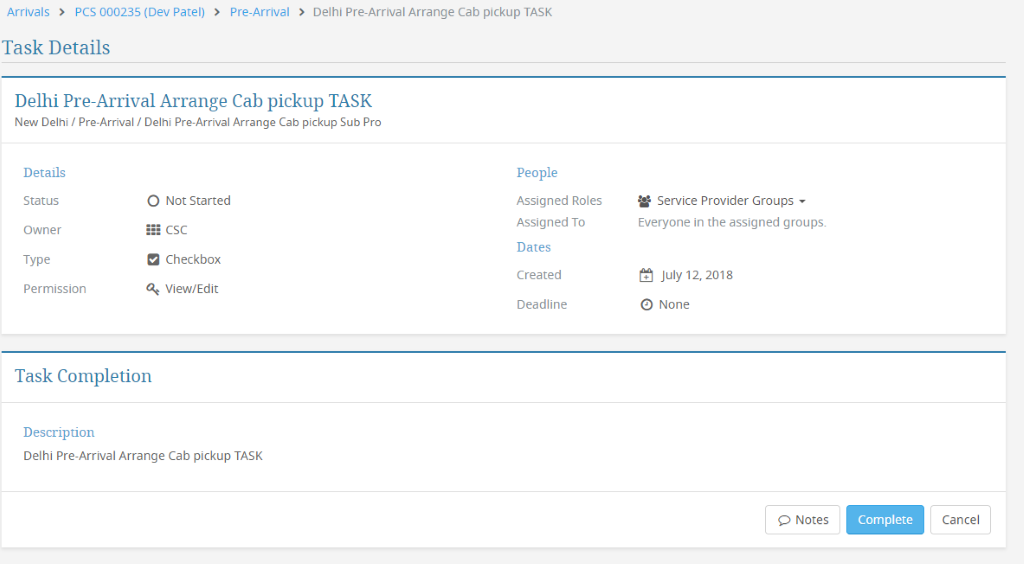 Figure 5
How to Reset a Completed Task
You can also reset a completed to "Not Started" by selecting the task again from Figure-4 and then by selecting the reset button.