Topics Covered:
Target Users:
Service Providers
Organization Administrators
Required Permissions:
Introduction
A Post Service Provider user can add Sponsors to a post. These Sponsors information can be used in an assignment by employee or employee's household members. 
A Service Provider(SP) has higher privileges in ADS application can add, Search & view and delete Sponsors. Login as SP to ADS application. From the Service Provider Dashboard, SP may select the "Sponsors" menu. Please see Figure-1 below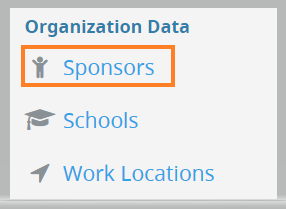 Figure 1
When the "Sponsors" menu is selected from the left navigation, the "All Sponsors" management page is displayed. Please see Figure-2 below.
All current Active Sponsors are displayed in the page
The "New" button at the top left will allow the SP to add a new Sponsor
The View image in green box will allow the SP to view the selected Sponsor
The Delete image in Red box at the bottom right will allow the SP to delete the selected Sponsor
View Sponsors In a Post
Figure 2
Search for Sponsors in a Post
A Service Provider can add a new Sponsor by selecting the "New" button form the top-left of the page. Please Figure-3 below. In ADS application, any Post Employee, Post Assignee, Post Household member or Post Medical contact can be a Sponsor for the Post. So, in "Add Sponsor" page, a SP can search for a Sponsor by:
Email Address
Last Name
First Name
In the Figure-2 below, I searched for Sponsors whose email contains the text "Phil". In the search results the row items, the persons with "Check Mark" are already sponsors for this Post and row items with "+" Plus sign, these individuals are available and can be added as Sponsors for this Post.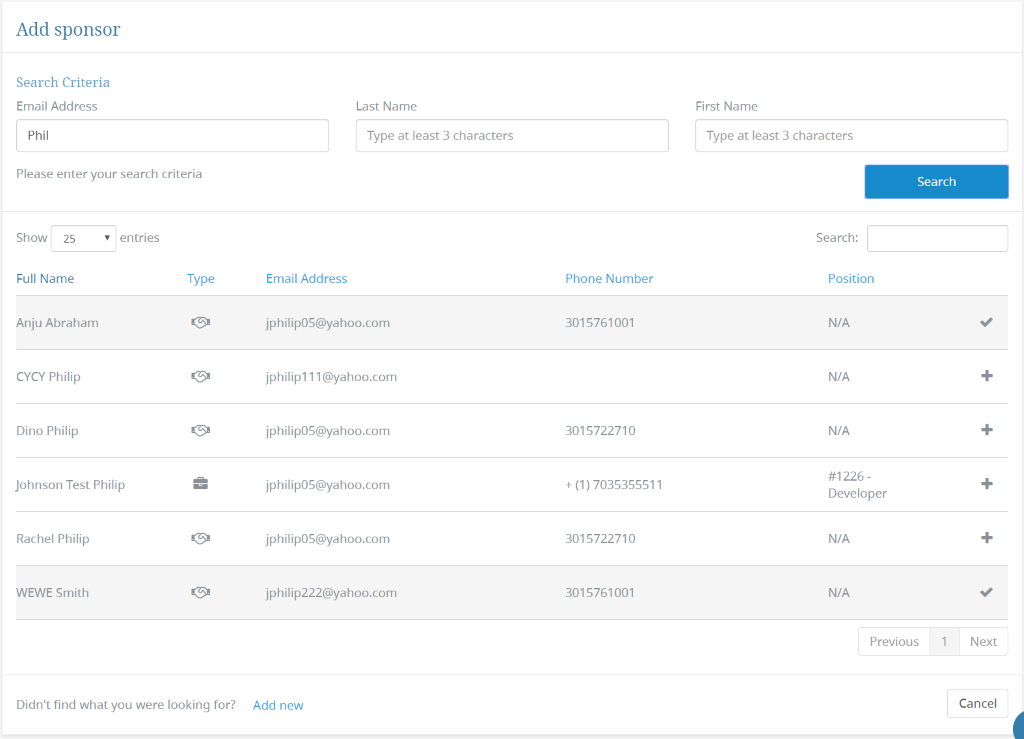 Figure 3
Add New Sponsors in a Post
Also, the "Add New" button at the bottom of the page can be used to add new sponsors if the person does not exist in the search results list. Please Figure-4 below. When all the required fields (textboxes with yellow shade) are entered, a new Sponsor can be added when the "Save" button is selected. This action will add a new Sponsor to the Sponsors list for the Post.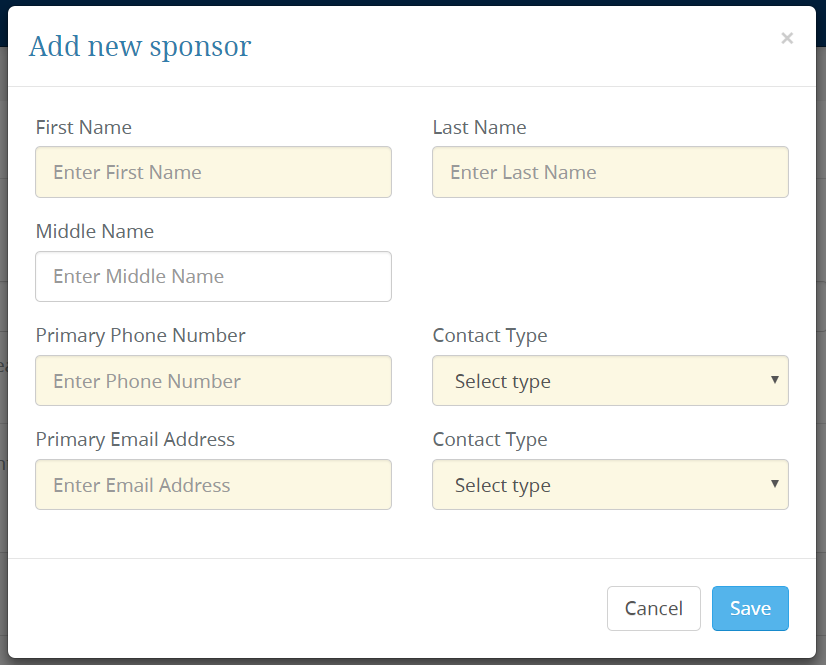 Figure 4
ADS also have features to export Sponsors data information to an excel or .csv file.