Pre-requisites: The logged in user must be a Service Provider of a post to see all the employees who have a PCS assignment to the post.
Topics Covered:
Target Users:
Service Providers
Organization Administrators
Required Permissions:
Introduction
Service Provider(SP) has higher privileges in ADS application. As a SP, I should be able to see all Employees in a post. Login as SP to ADS application. From the Service Provider Dashboard, SP may select the post and then the "Employees" menu. Please see the Figure-1 below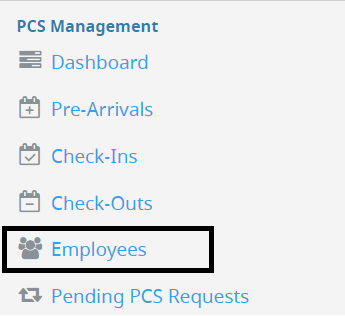 Figure 1
View All Employees in a Post
When I select the "Employees" menu, the Post Employees page will be displayed. This page has the information about all employees whose registration has been approved by a Service provider or a system admin. Please see Figure-2 below. Data in the page includes Assignee's Name, Assignee Status, Post Assignment information, Arrival date and Departure date. As a SP, I can "Set Arrival Date", "Set Departure Date","Update Assignment Status" and Remove Assignment.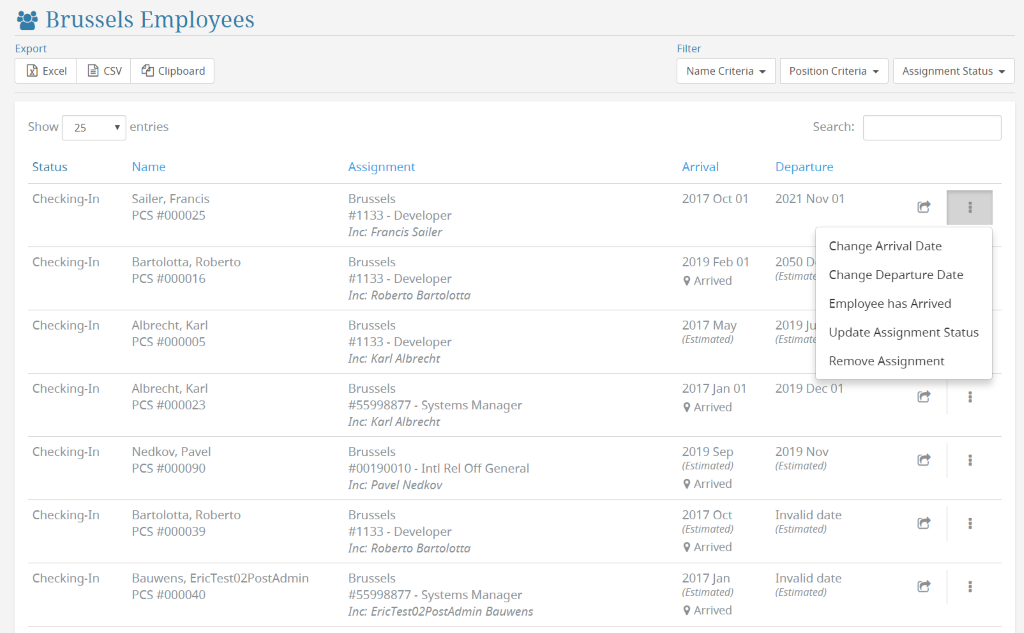 Figure 2
Set Assignment Status of a Employee
As a SP, I can set the "Assignment Status" of an employee. When the "Update Assignment Status" link is selected for an employee, the "Update Assignment Status" dialog is displayed as in Figure-3. I will be able to select and update the status from the drop-down menu.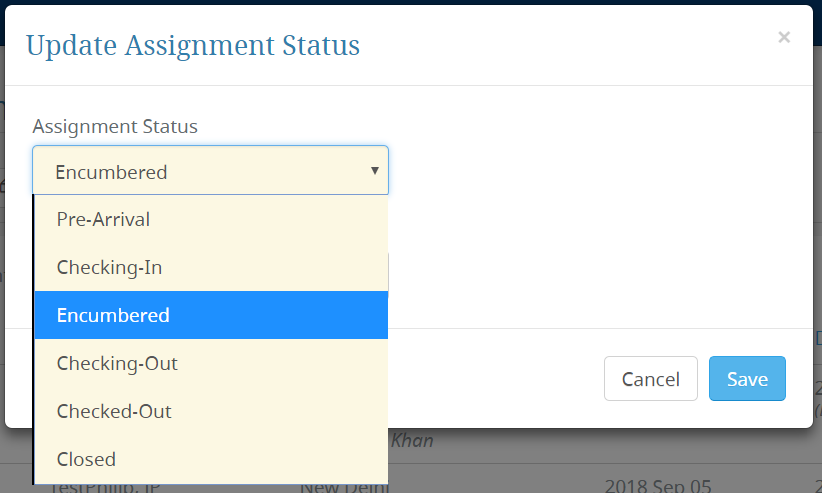 Figure-3
View Assignment Details of a Employee
I can also see the Assignment details information for the employee by selecting the "View" Image. Please see Figure-3 below for the Assignment Details page. As a SP, I can...
Set the Arrival and Departure Date
Update Employee Profile
Set Assignment Fields
Add/Update/Delete the Household members for the assignment
Able to view ENS (Emergency Contact Info) of the assignee
Add/Update/Delete Alternate Locations (Work location and Schools)
Add/Update/Delete the Vehicle information for the assignment
Add/Update/Delete the Pets information for the assignment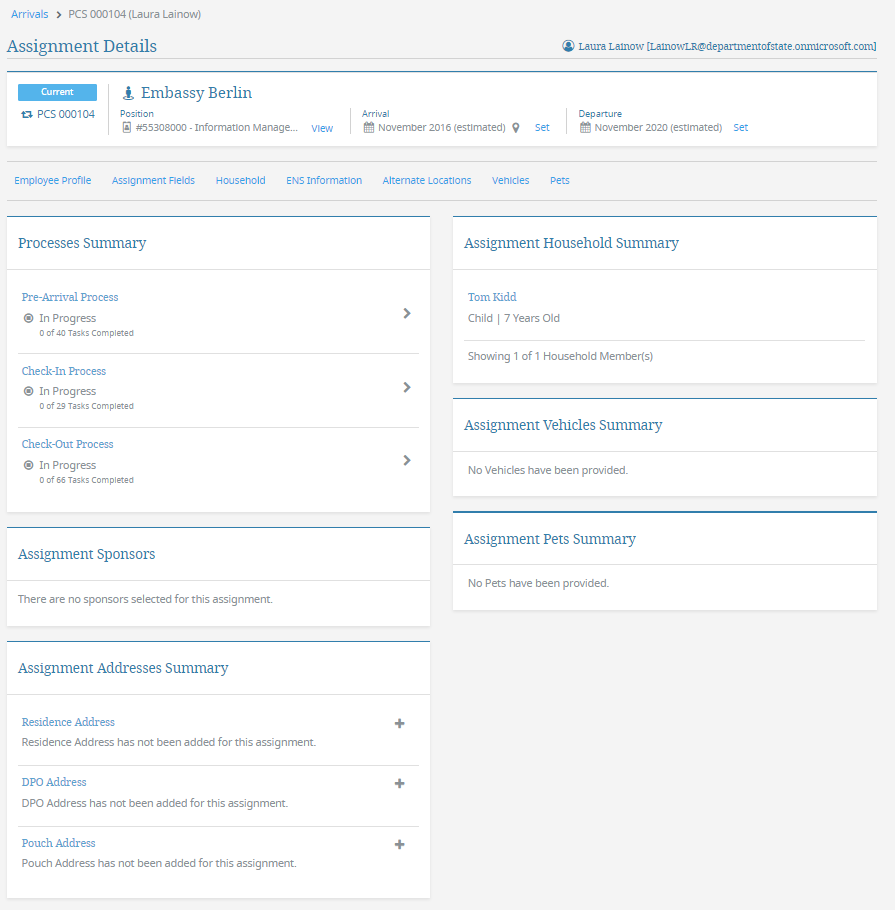 Figure-4