Topics Covered:
Target Users:
Employees
Service Providers
Organization Administrators
Required Permissions:
Introduction
An employee's position can now be changed at a particular post without having to create a new assignment.  This can be done from the assignment details page next to the position name.
View Employee's Current Positions
An authenticated Service Provider user with the right permissions can change the employee's position for an assignment. Go to Service Provider Dashboard. Select any of the following 4 menus from the left navigation 
Pre-Arrivals

 

Check-In

 

Check-Out

 

Employees

 
By selecting any of the 4 above, a menu will display the Assignment Details page of the employee for the post. Please see Figure-1 below.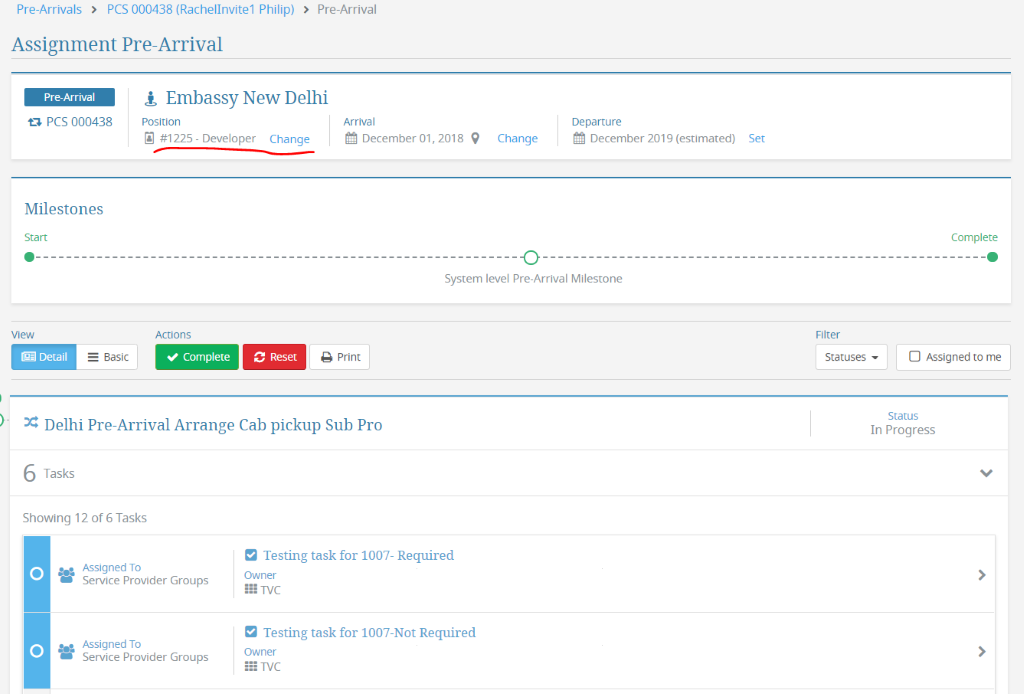 Figure-1
For this page, the SP user can change the assignee's position by selecting the "Change" link from the top of the page. Please see Figure-2 below.  

 Figure-2
Search for Other Positions and Update
Click on "select" button to search for the list of positions configured for the Post. Please see Figure-3 below.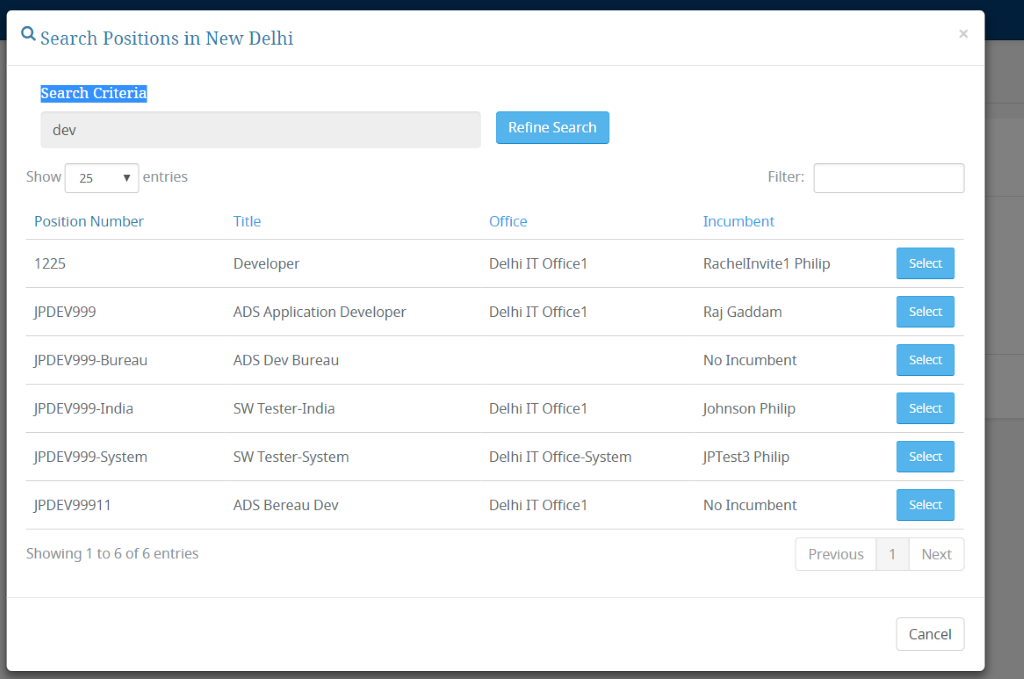 Figure-3
In Figure-3 above, the user may enter the 3 characters of the position and then click on the "Select" button. The application will display all positions in the Post and the user may select a position and Save the new position for the employee.