Pre-requisites: To view and print tasks for a process, an assignee needs to have a PCS assignment and process (Pre-arrival, Check-In and Check-out) tasks have to be assigned to the process.
Topics Covered:
Target Users:
Service Providers
Organization Administrators
Required Permissions:
Introduction
ADS will allow the user to print all the tasks in a process. The task list in a process for an individual's assignment now has a print view that displays the tasks in a simplified list that has been optimized for printing from the system.
View Employees Assignment and Process Tasks
An Authenticated Employee or a Service Provider user can print the tasks in a process. The Printable Task List feature is available from all 3 processes below.
Pre-Arrival Process

Check-In Process

Check-Out Process
Log on to ADS as an Employee or a Service Provider user. Go to Employee Dashboard and then select the "Home" menu. Select the View button as in the Figure-1 below to view the employee assignment.

Figure-1
If logged in as a service provider, from the service provider dashboard, select the employee menu. The SP user will be able to see the all employees assigned to the post as in Figure-2 below.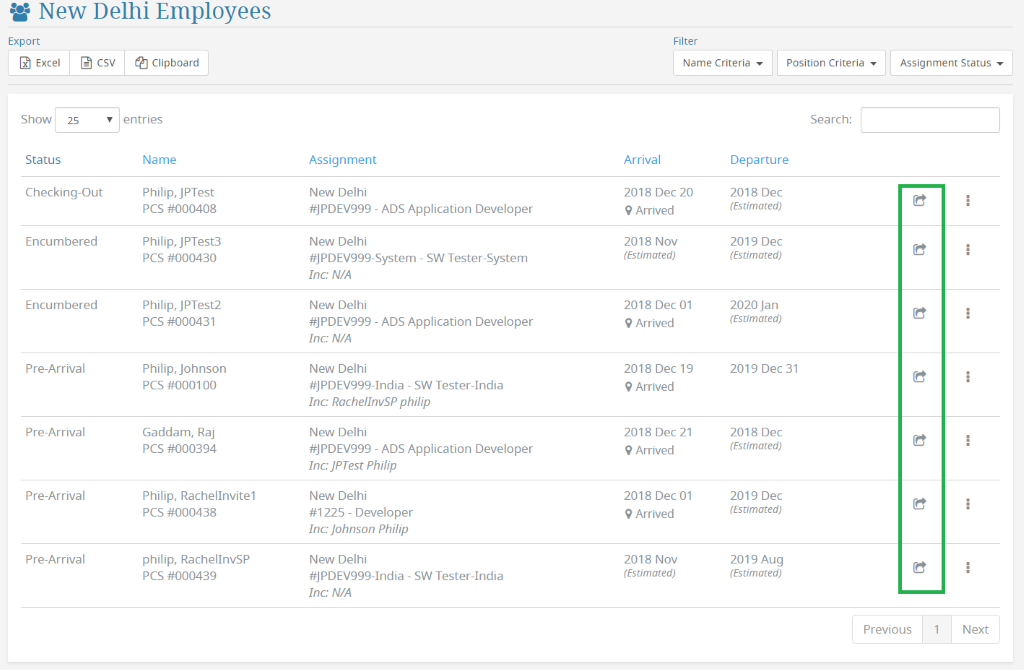 Figure-2
Select the "View" button, the ADS will display the assignment details page. The Assignment details page has the information about the Pre-Arrival Process, Check-In Process and Check-Out Process. Please see Figure-3 below.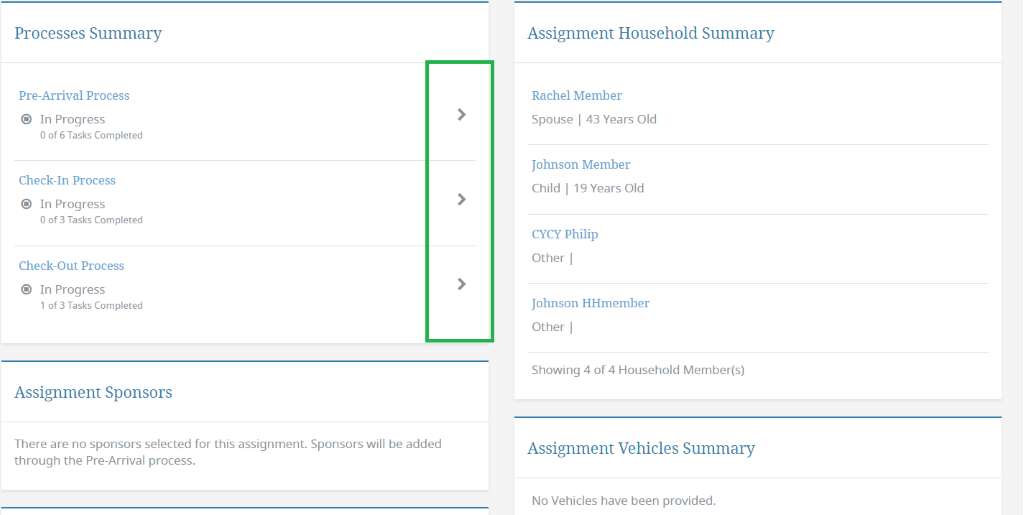 Figure-3
View all the tasks for the Process
To display all the tasks in a process, the user may select the view (>) button. This action will list all the information about the tasks that are assigned to the process including Name of the Task, to whom the task in assigned and the owner department of the Task. Also, this page will allow the user to "Print" all the tasks contained in the process. Please see Figure- 4 and Figure-5 below.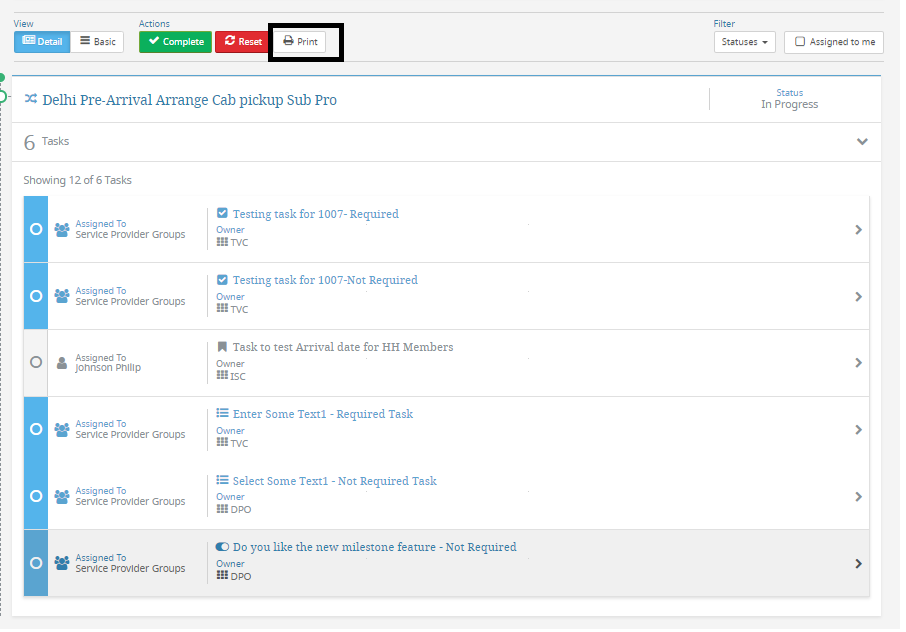 Figure-4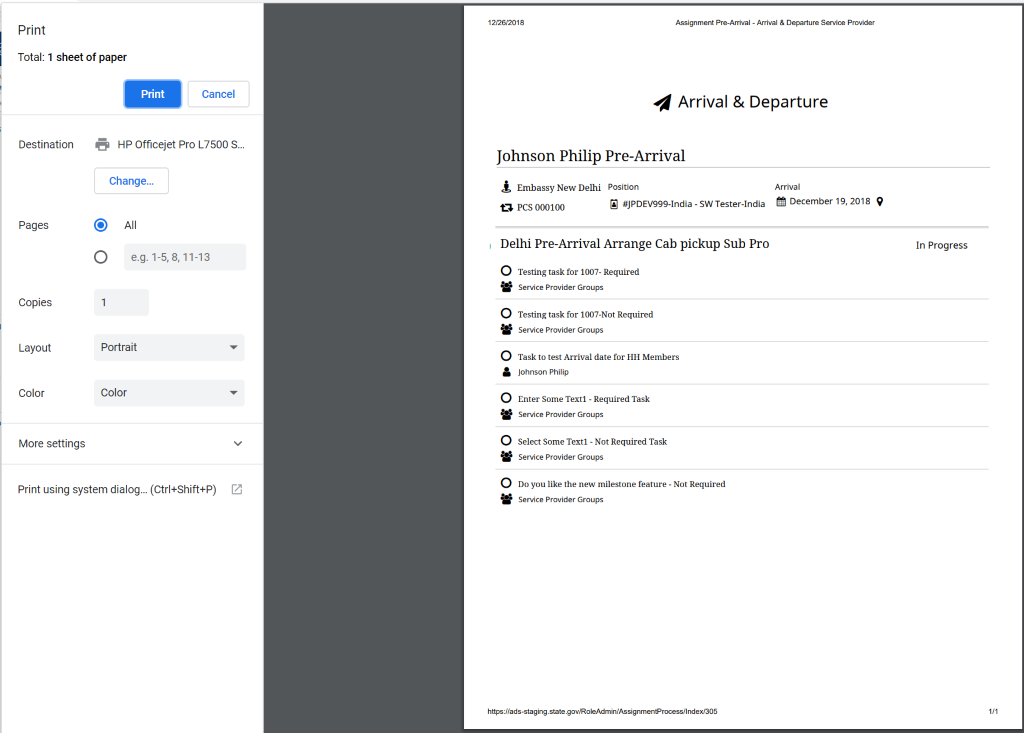 Figure-5