Topics Covered:
Target Users:
Employees
Service Providers
Organization Administrators
Required Permissions:
Introduction
Milestones are a new concept for tracking the completion of high value tasks and sub processes throughout an employee's process. They can be used across multiple processes to compare how far along employees are in their respective processes. These are created at an organization level and then can be set for individual tasks or sub processes. 
Adding Milestone to a Task
Please see the article "What are Milestones and how do you Create Milestones in ADS" on how to create Milestones for a different process in ADS. 
A Milestone can be added to a Task during Task creation or when the Task is edited. Please see the Figure-1 below on how to add Milestones to a Task from the General Tab of the Task UI.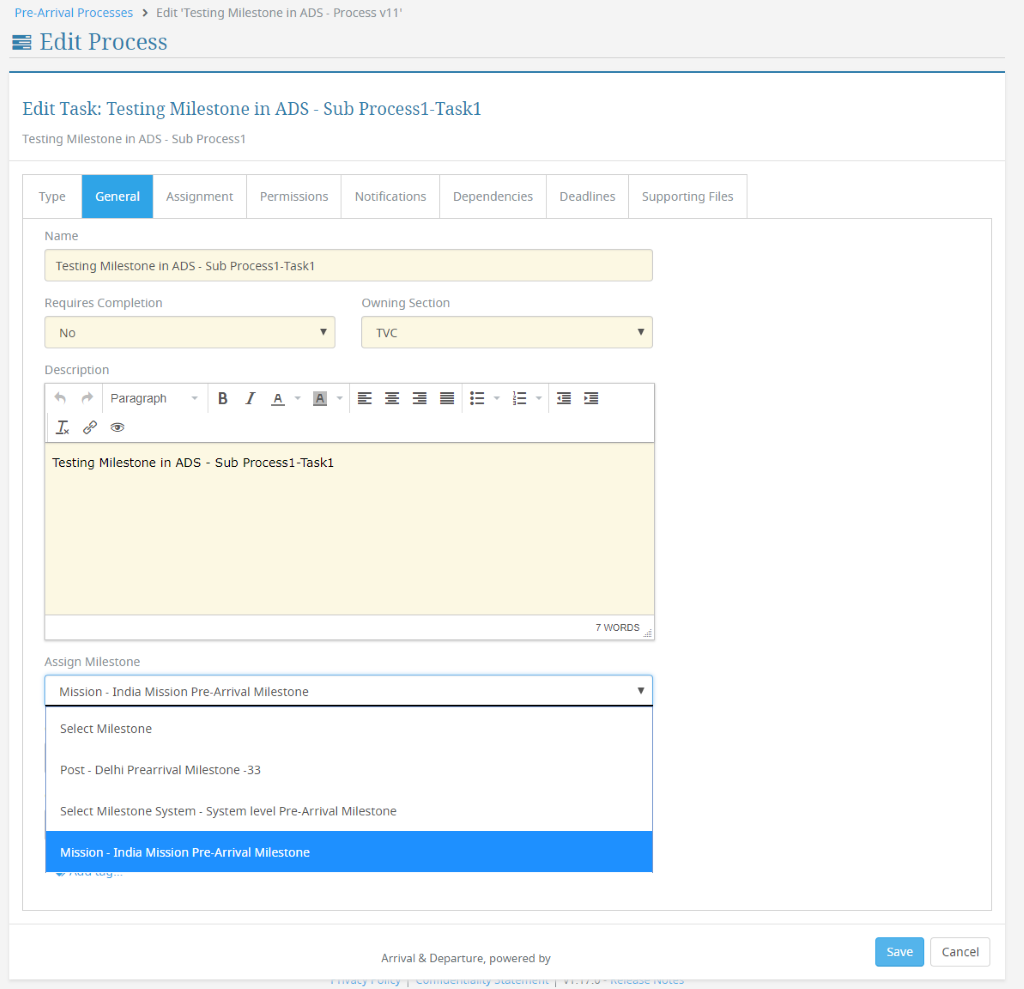 Figure-1
All of the Post level, Mission Level and System Level Milestones for the Pre-Arrival process can be selected from the drop-down user interface. The drop-down automatically filters milestones by process types. If the process is of "Pre-Arrival" type, the UI will display only "Pre-Arrival" Milestones. Similarly if the Process is of "Check-In" type, the UI will display only "Check-In" Milestones. If the Process is of "Check-out" type, the UI will display only "Check-Out" Milestones. 
A milestone cannot be added to a task if it is already added to another Task or sub-process. 
Configure and Setup Milestone Notification for Task
To set Milestone Notifications for a Task, select the "Notification" tab. Please see Figure-2 below.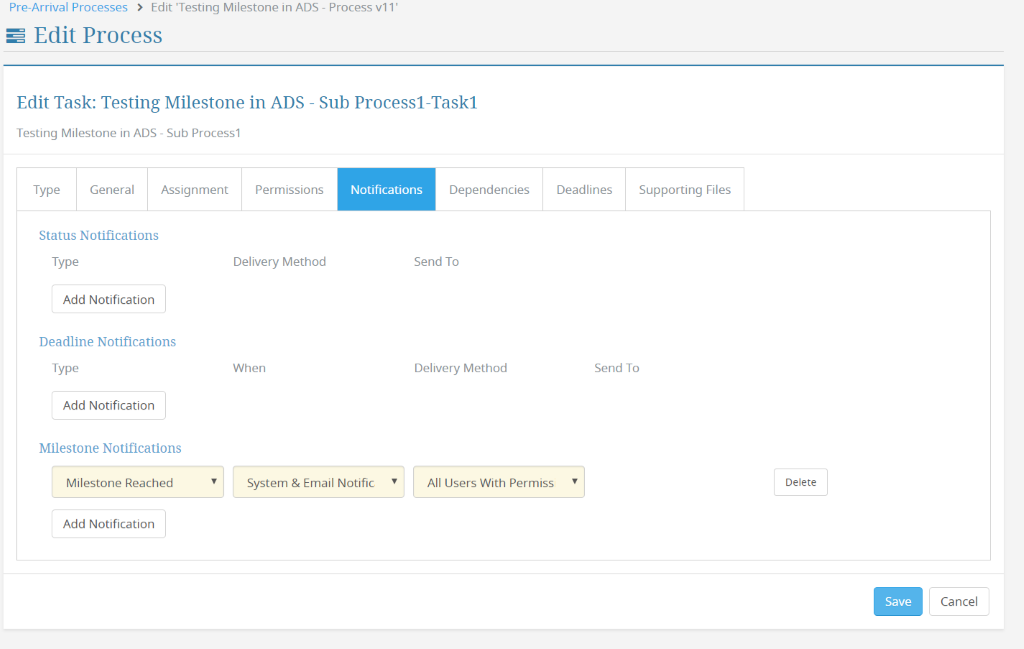 Figure-2
Currently ADS allows Milestone Notifications to be fired when the "Milestone Reached" event occurs. The UI can be configured to send:
System Notifications

 

Email Notifications

 

System & Email Notifications

 
Milestone Notifications can be sent to:
Employees

 

Assigned Users

 

All Users 

With

 Permission

 

Other

 
When the Task is completed from the PCS Assignment UI, the Milestone has reached the Process. System/Email Notifications will be sent based on the Milestone configurations for the Task.