Pre-requisites: A File upload task needs to be assigned to the employee and the employee must have permission to complete the task.
Topics Covered:
Target Users
Service Providers
Organization Administrators
Required Permissions:
Introduction
A service provider can create a task to upload personnel files of an employee. This type of task can be created using the "File Upload" task type. When the task is completed by the employee or assignee, the personnel files can be uploaded.
Configure a File Upload Task
With Service Provider roles, a Post admin user can create a Task of type "File Upload" in Pre-Arrival (Check-In, Check-Out) Process to request a file like the employee's resume or the employee's work authorization (SS) image file and so on. This task can be assigned to the employee during task creation. When the employee completes this task from the assignment details page, the application will prompt the employee to upload the requested file. The task will allow the upload of only one file. 
Please see article "How will I create a task in a Sub-Process?" to create a task. 
To create a task, select Post Management -> Pre-Arrival which will display the Managing Process page. Select the "Edit" image for a process item to edit the process and to add a task. Please see Figure-1 below.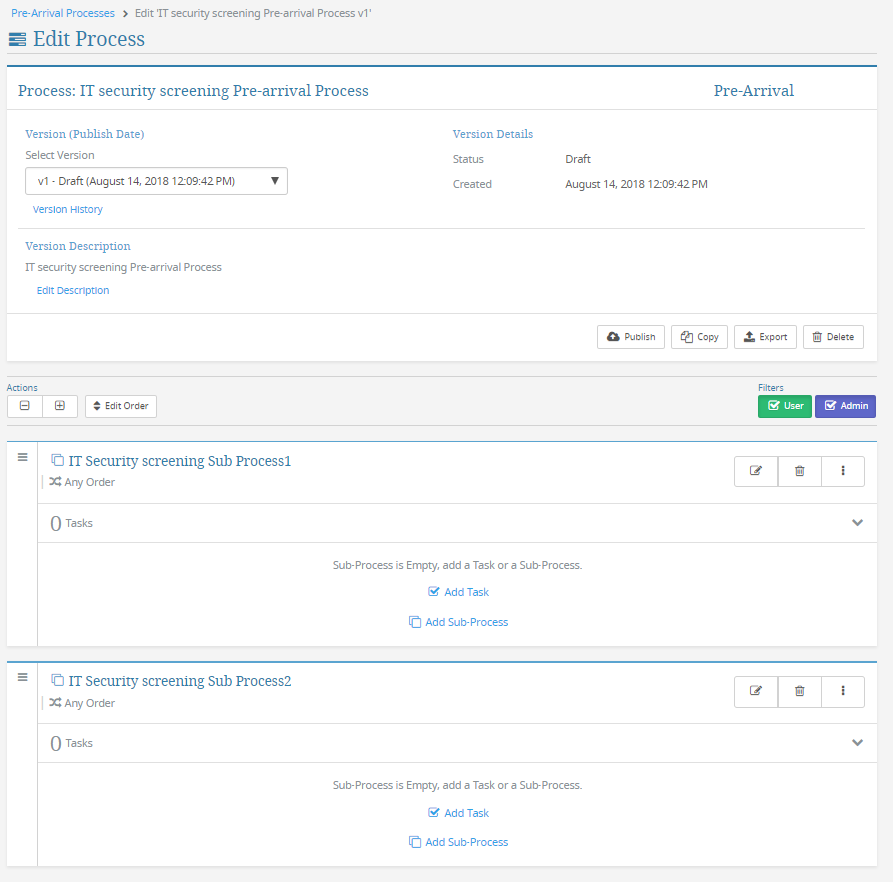 Figure-1
To request a File from an employee, create a Task under a sub-process with task type "File Upload" 
Task Type: File Upload (Please Figure-2)

 

Display

 Tab

: Enter a name for the Task, Section and Description about the files to upload (Please see Figure-3)

 

Assignment

 Tab

: Assign the Task to User (Please see Figure-4)

 

Once the all the task details are entered, Save task

 

Publish the process

 
These steps will create a task to inform the employees to upload the files when the task is completed by the employee from the assignment page. 

Figure-2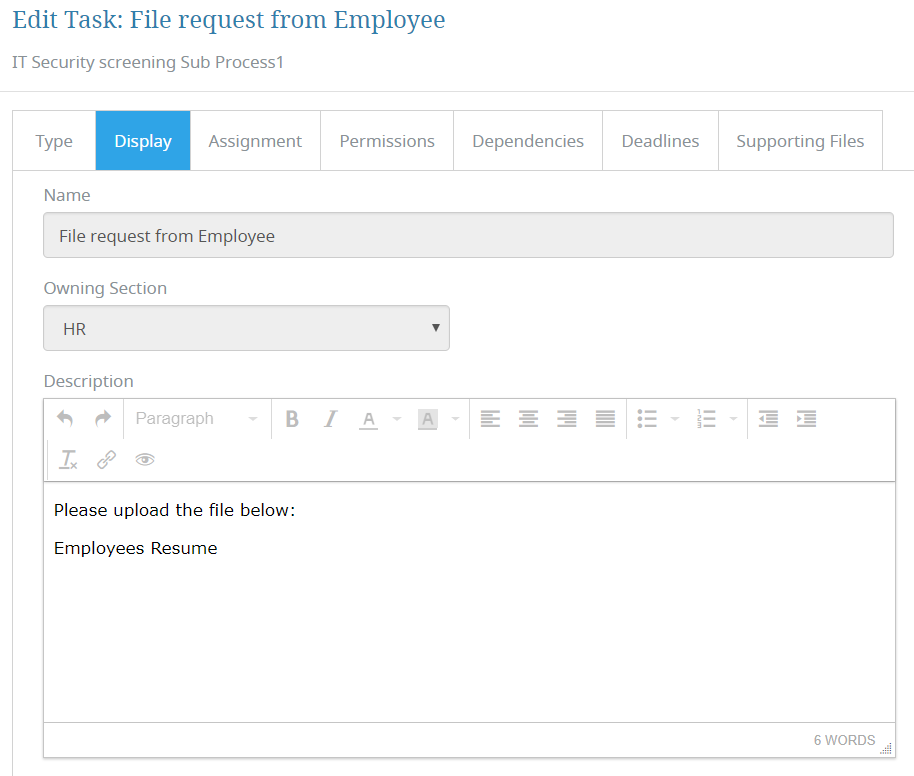 Figure-3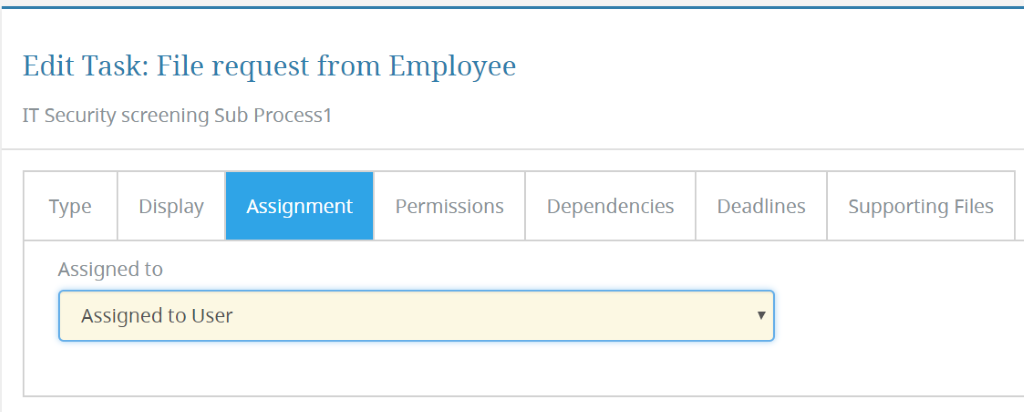 Complete the File Upload Task
When the employee completes the task from Assignment Details page, he/she could upload the files. Please see the Figure-4 below.  
Figure-4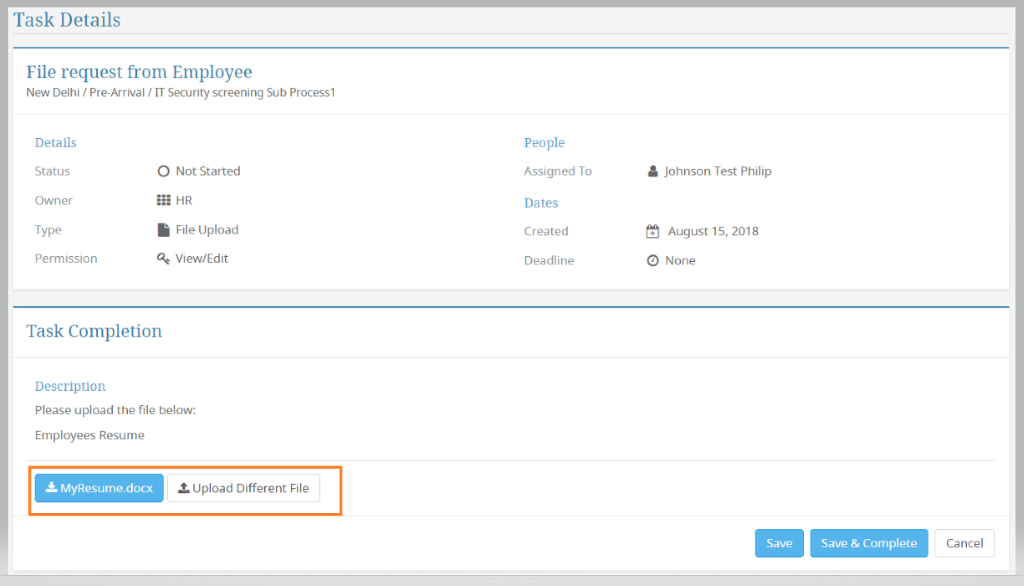 Figure-5
Related Articles: 
How will I create a task in a Sub-Process? 
How can I complete a Process that is assigned to me in a PCS?