Topics Covered:
Target Users:
Service Providers
Organization Administrators
Required Permissions:
Introduction
ADS will allow a Post service provider to create a Process, Sub-process and task and publish these entities to the Post. There are 3 types of processes a Service Providers can create. They are:
Pre-Arrival Process
Check-In Process
Check-Out Process
A Sub-Process can be created for all 3 processes above. Also, a process can have multiple Sub-Processes.
Create Sub-Process for a Process
A Service Provider (SP) or a user with "Manage Process" permissions can create a Process (Pre-Arrival, Check-In, Check-Out) in the ADS Application. A Service provider can create multiple Sub-Processes within a process. Please see the article "How will I create a process in a Post?" to create a Process in the ADS Application. 
To create a Sub-Process, select Post Management -> Pre-Arrival will display the Managing Process page as shown in Figure-1 below.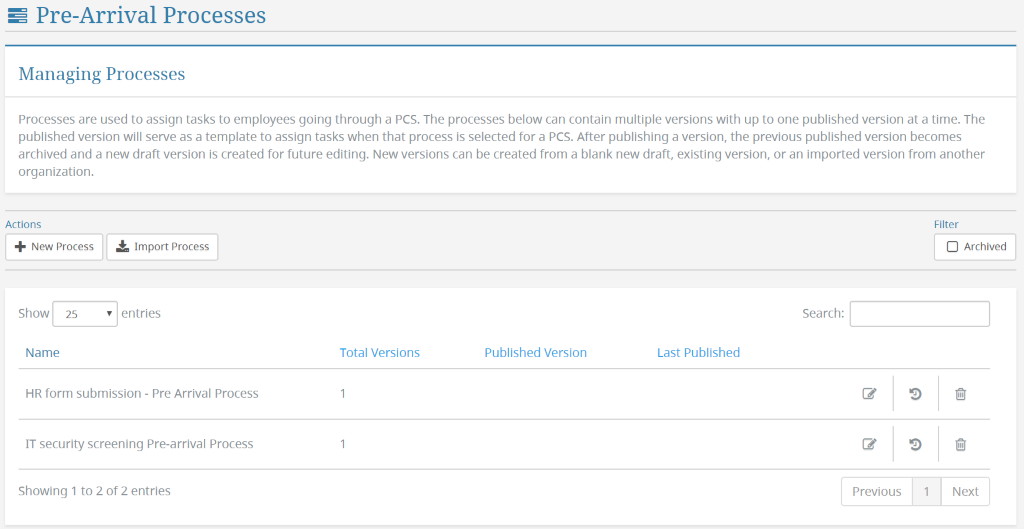 Figure-1
To add a Sub-Process to any of the 2 Processes listed above, select "Edit" image. The application will display the Edit Process page as listed in figure-2 below. Currently there is no Sub-Process for this Process.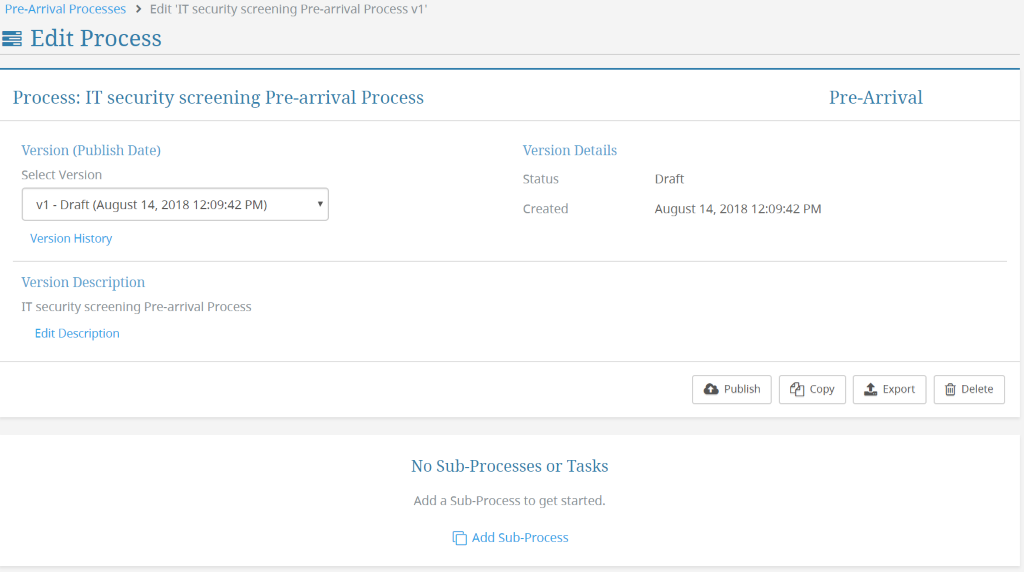 Figure-2
To add a Sub-Process, select the "Add Sub-Process" link from the bottom of the page. Please see Figure-3 below. Add a Name for the Sub-Process and then "Save" the Sub-Process. The new Sub-Process will be created under the selected Process. A Process can have more than one Sub-Process.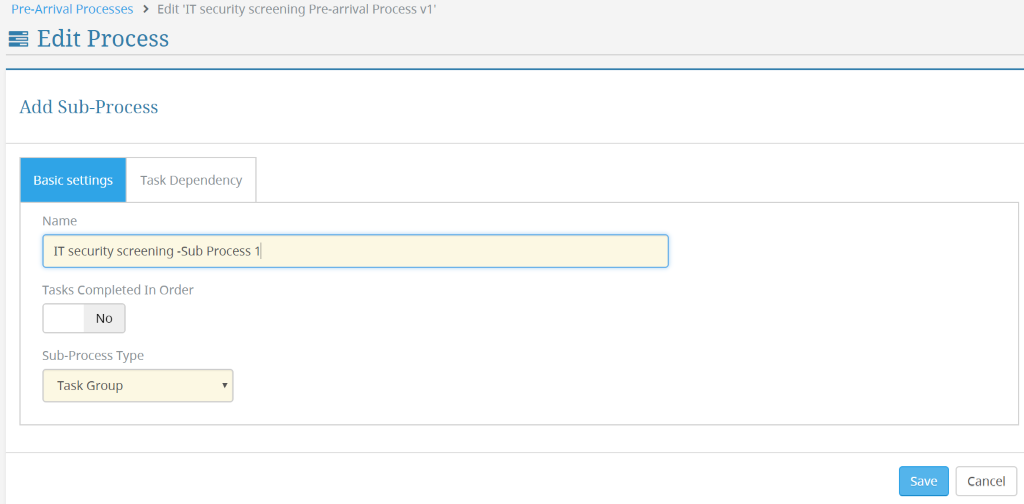 Figure-3