Topics Covered:
Target Users
Service Providers
Organization Administrators
Required Permissions:
Introduction
The ADS will allow a Post Service Provider to set individual permissions for another employee from a different post as well as add the employee to a group in the post and inherit permissions of the group. For example, a SP can set individual permissions in New Delhi Post for a Berlin employee (Schmidt) and also, SP can add Schmidt to a group in New Delhi Post thus inherit all permissions of the group.
Set Individual Permissions
Login to New Delhi post as a Service Provider. From the Organization Management dashboard, select the "Manage Permissions" link. Please Figure-1 below. Select the "Find User" button. The "Find User" model dialog is displayed as in Figure-2 below.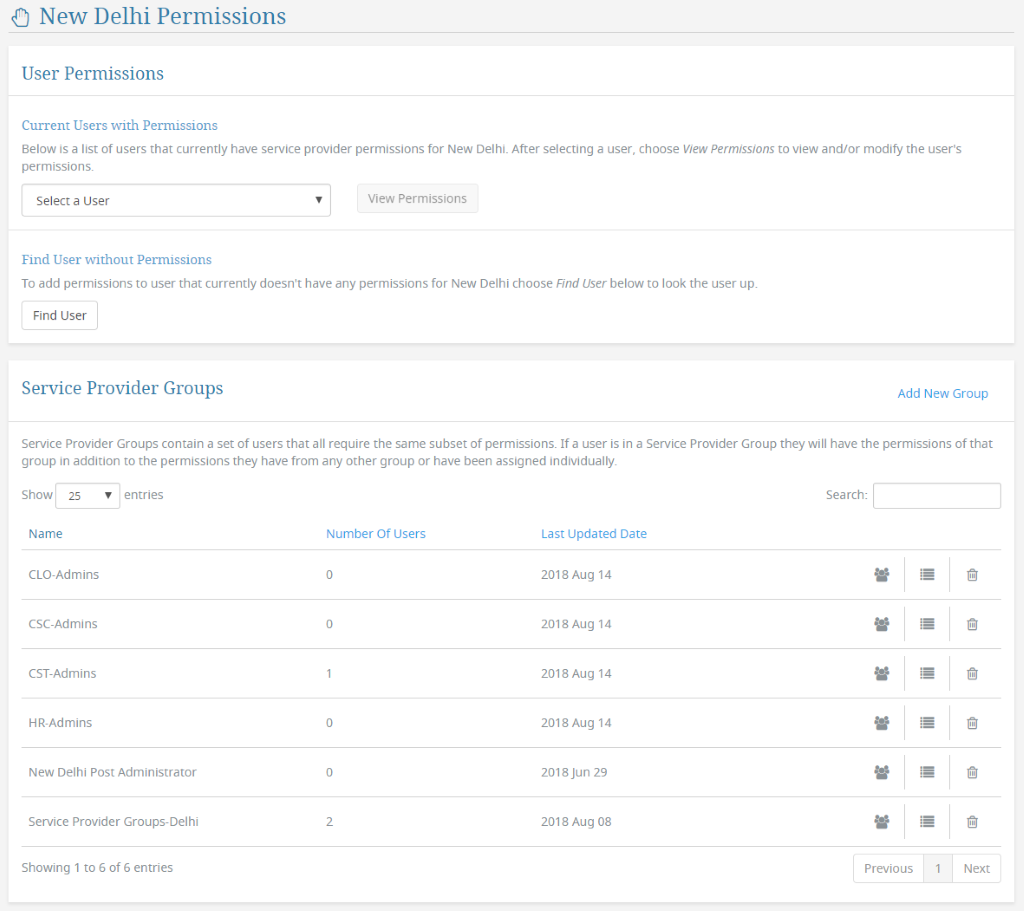 Figure-1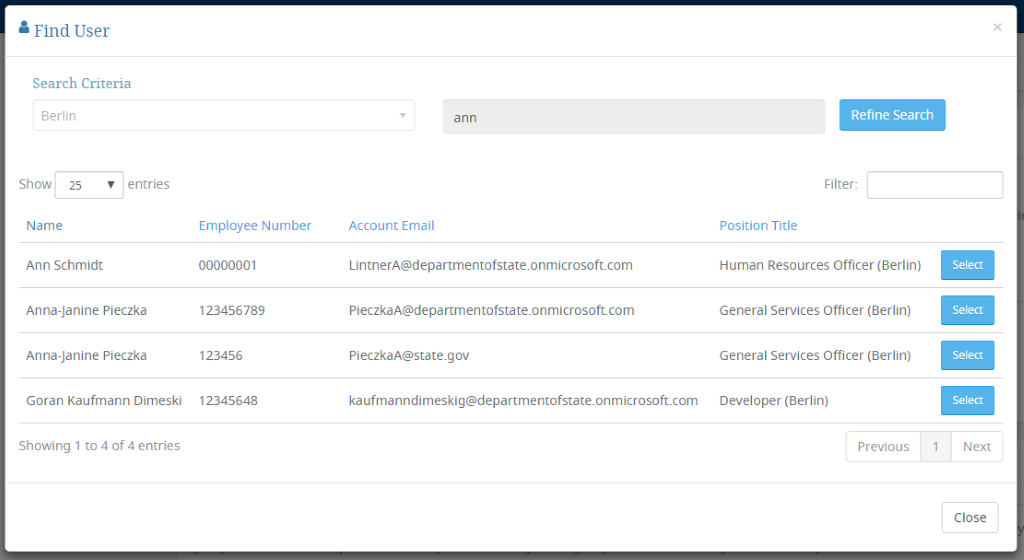 Figure-2
From the Model dialog, SP can select the "Berlin" Post and then search for and select the employee "Schmidt". When the "Schmidt" is selected, the system will allow the SP to set individual permissions for Schmidt. Please see Figure-3 below.
Here SP can set and Update Individual permissions "Manage PCS Request" and "Manage Forms" for Schmidt. Select the "Update" button to save the Individual permissions.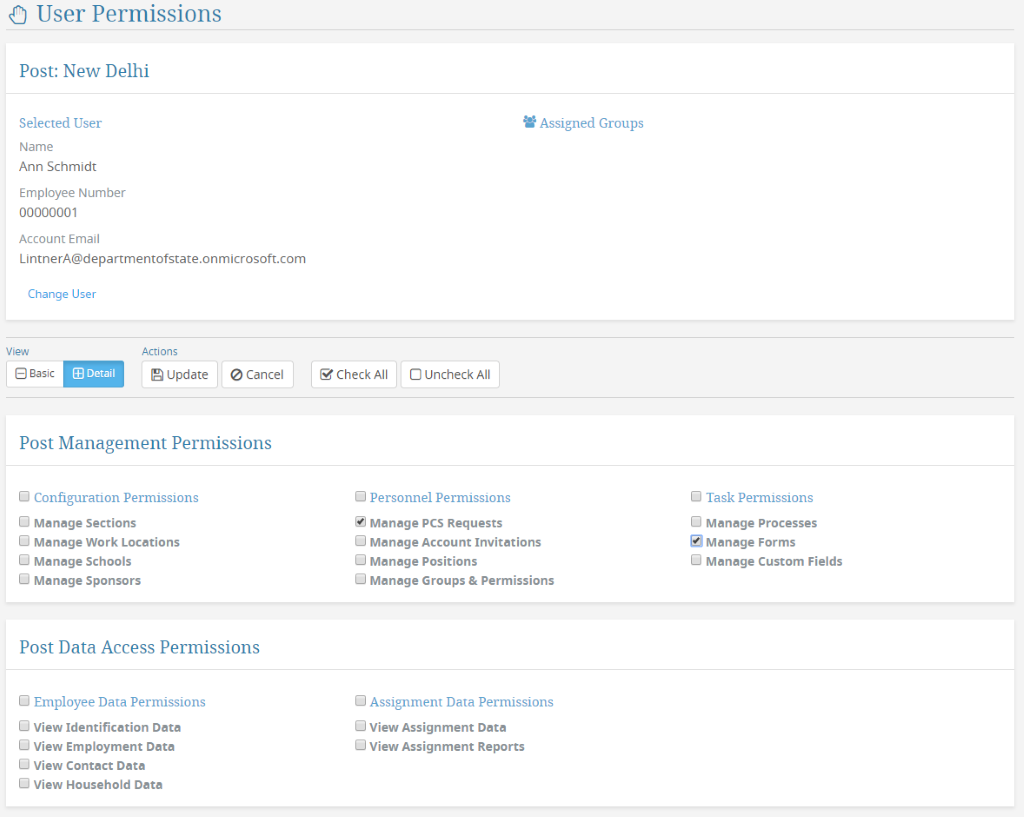 Figure-3
Set Permission of a Group
Also, SP can add Schmidt into the group named "CLO-Admins" and thus inherit all the permissions of the group. From Figure-1, the permissions for "CLO-Admins" group can be seen (also updated) by selecting the "View Permissions" image. This group has all "Configurations permissions" and "Employee Data Permissions".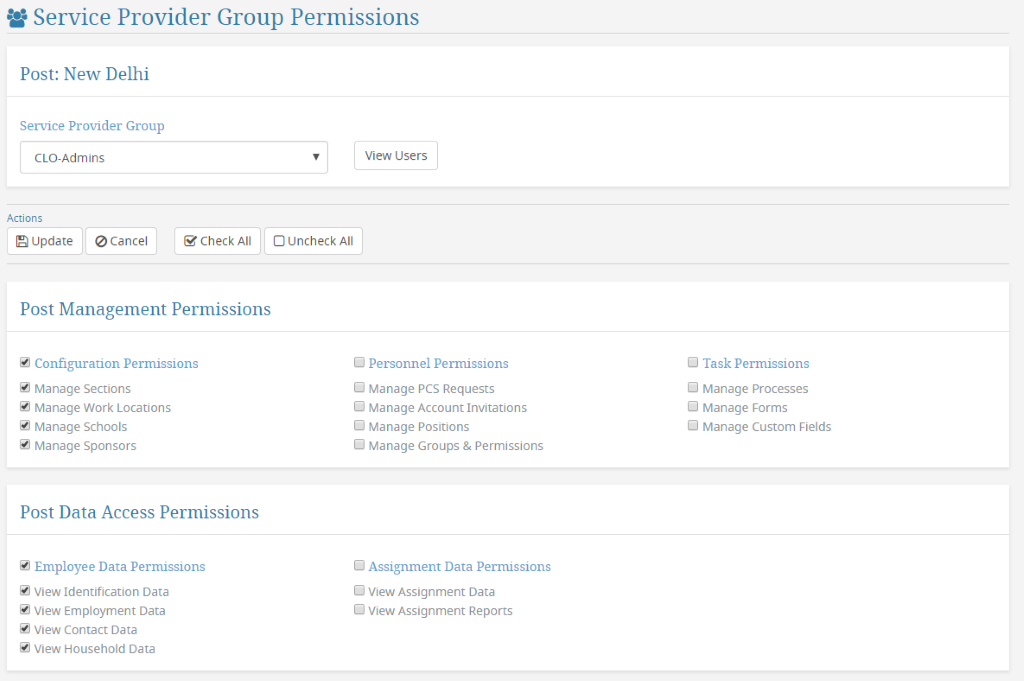 Figure-4
To add "Schmidt" to "CLO-Admins", select the "Users" image button from Figure-1 above. In the corresponding page, SP can see all members of the group.

Figure-5
To add new users to this group, select "Add User" link and then search for "Schmidt" from Berlin post. The "Select" button will add the new user to the group. Thus "Schmidt" will inherit all the permissions from "CLO-Admins" group also.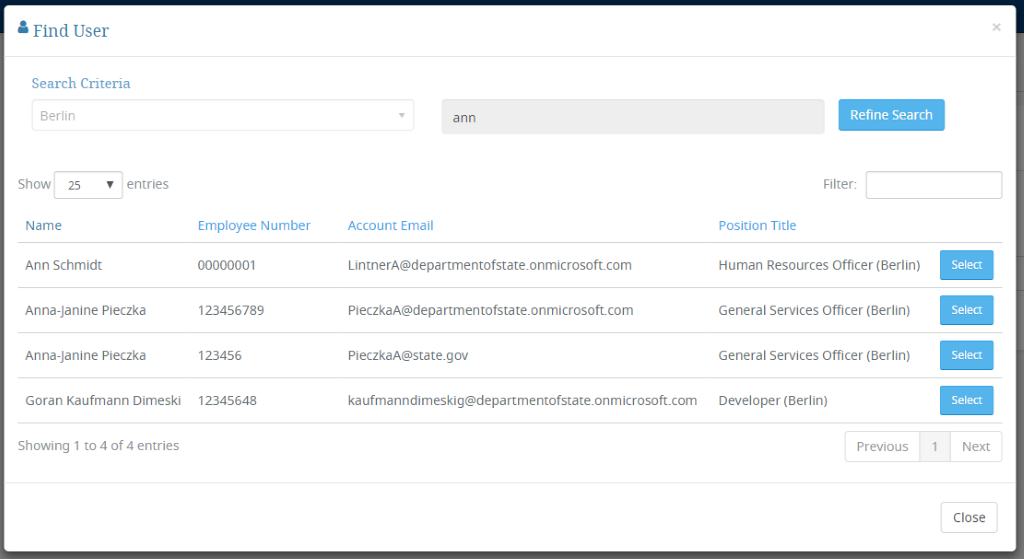 Figure-6
Now Schmidt will have Individual permissions and group (CLO-Admins) permissions for the Delhi Post. Please Figure-7 below.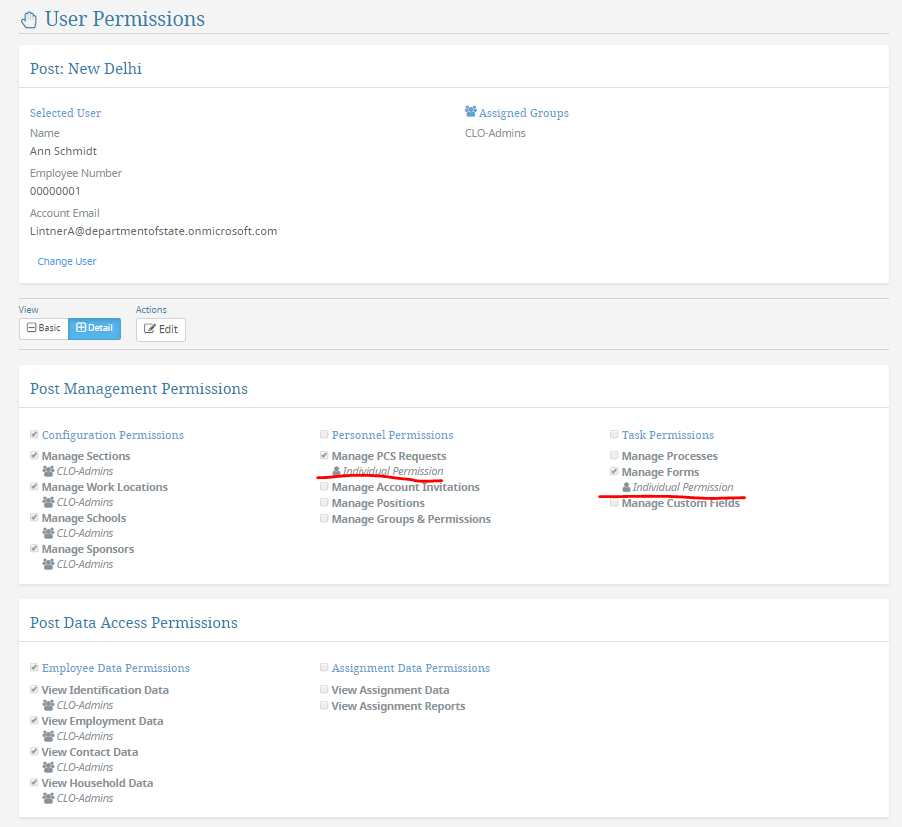 Figure-7