Topics Covered:
Target Users:
Service Providers
Organization Administrators
Required Permissions:
Introduction
In ADS, a Post Service Provider can configure system action tasks in the Check-In Process and then assign this process to a post assignment so that the SP or assigned user can complete this task.
There is only one System Action in the ADS application for the Check-in Process.
Create a Check-In System Action Task
Login to ADS as with Post Management permission. Go to the Organization Management Dashboard.
Create a Task in the Check-In Process. Please see the article "How will I create a task in a Sub-Process?" on how to create a task.
When creating a task, Select "System Action" from the Task Type drop-down
From the "System Action" drop down, select "Set National ID". Please Figure-1 below.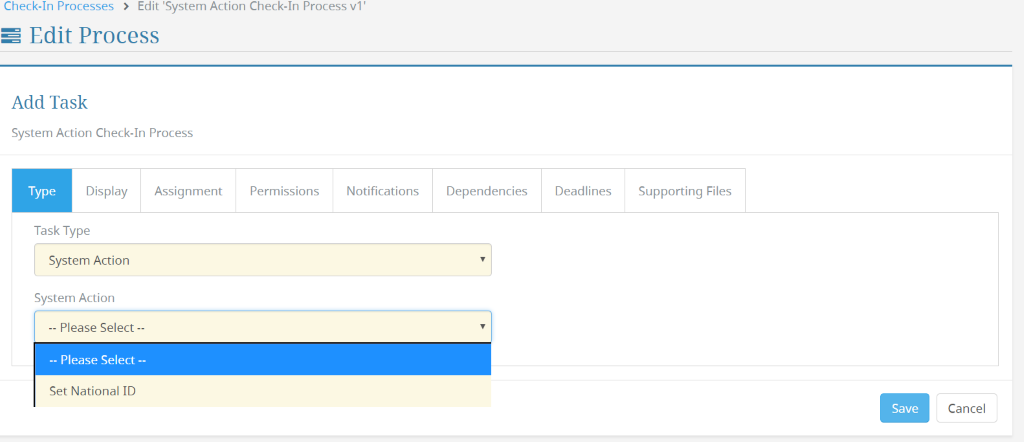 Figure-1
Every Tasks needs to have data values for:
Type

Display

Assignment

Permissions
In the Assignment Tab, Assign the Task to an Employee.
In the Permissions Tab, set the permission so that Employee can "View/Edit" the task.
Once all the required fields for the task are entered, Save the Task and Publish the Check-In Process. Please the article "Why should I publish a process and How can I publish a Process?" on how to publish a process.
Now this Process will be available in the Assignment details page.
Use the system action task to set the assignment data
From Employee Dashboard, select an assignment with this Check-In Process. Please see Figure-2 and Figure-3 below. Figure-2 displays the Check-In process. When the "View Image Arrow" is selected,Ffigure-3 will be displayed with the task configured for this process.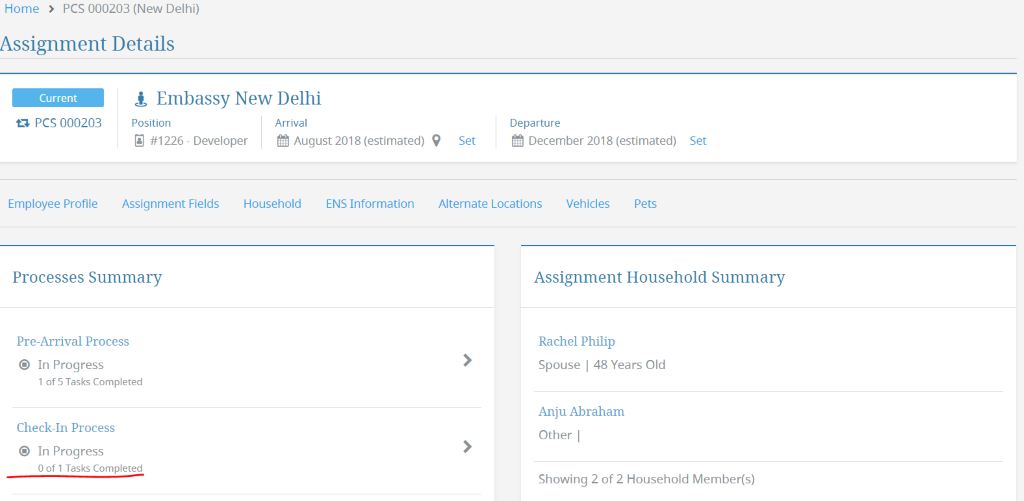 Figure-2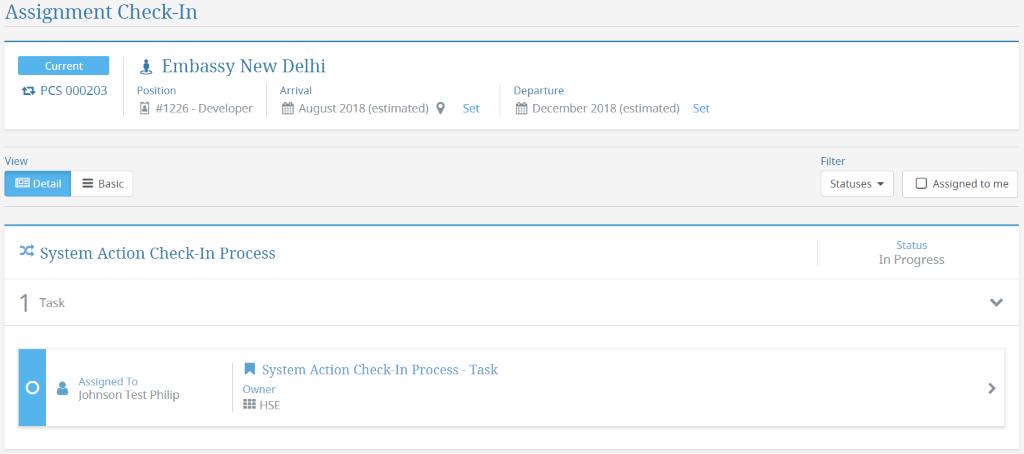 Figure-3
From Figure-3, the task is assigned to Employee to complete the task. Select the "System Action Check-In Task" to process. The "Task Details" page will be displayed as shown in Figure-4 below.
The "Task Completion" section, will display a text box titled "National/Local ID:" Enter a value for this item and then "Save and Complete" the Process. Thus System Action Check-in Task can be configured to enter assignment specific data for a Post assignment.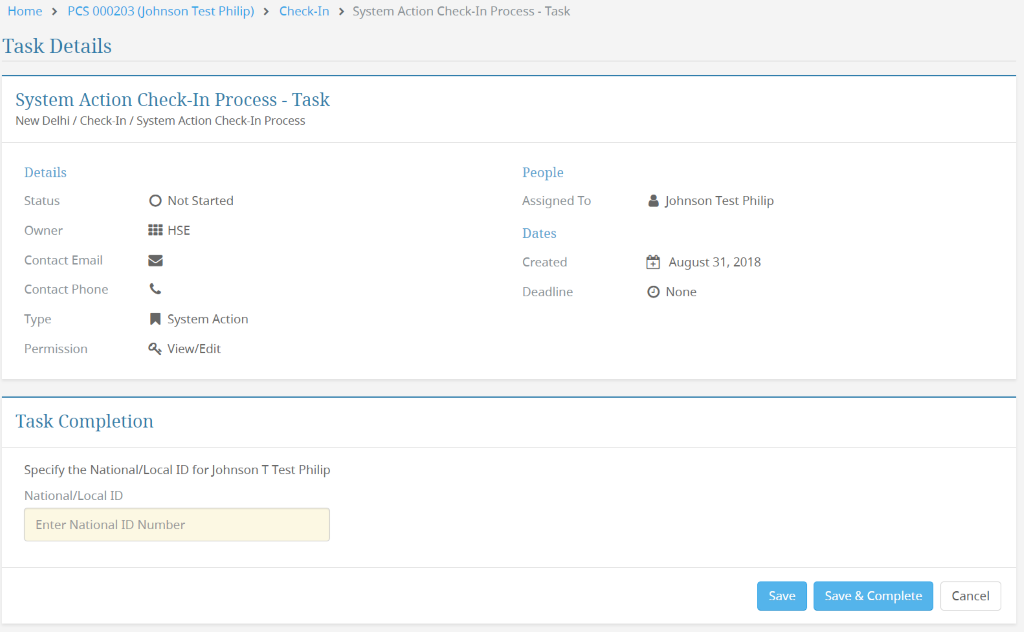 Figure-4