Topics Covered:
Target Users:
Service Providers
Organization Administrators
Required Permissions:
Introduction
Milestones are a new concept for tracking the completion of high value tasks and sub processes throughout an employee's process. They can be used across multiple processes to compare how far along employees are in their respective processes. These are created at an organization level and then can be set for individual tasks or sub processes.
Create Milestone for Post
Milestones can be added at the Post, Mission and System Level.
A authorized user needs to have Post Management and Milestone Permissions to add Post Level Milestone. Milestones can be accessed and configured from the Organization Management Dashboard as in the Figure-1 below.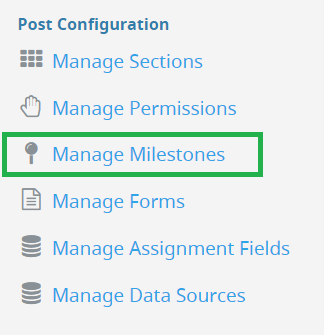 Figure-1
When the user selects "Manage Milestone" menu, The Manage Process Milestone UI will be displayed as in Figure-2 below.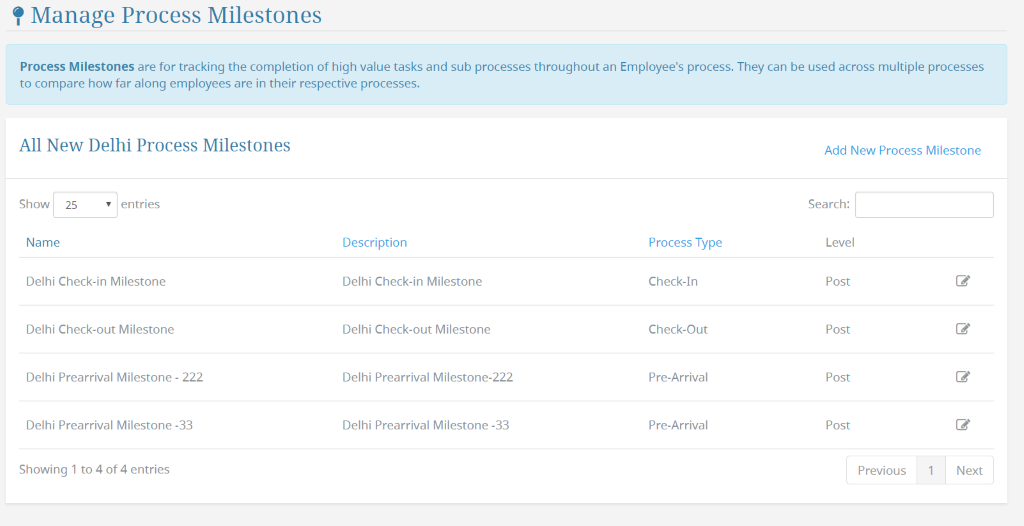 Figure-2
The user can view all the current Milestones created for the Post. Each Milestone can be Viewed, Edited and Deleted. Also, the user will have the ability to create new milestone as needed. These milestones can be added to a task during task creation. The "Add New Process Milestone" link will allow the user to Add new milestones as in the Figure-3 below.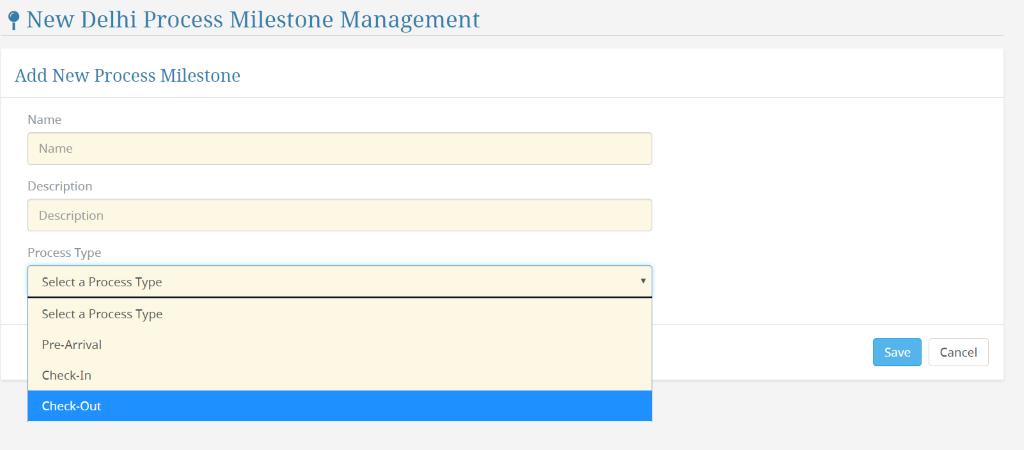 Figure-3
The user needs to set values for Name, description and Process Type when a milestone is created as these are required fields. Milestones can be created for:
Pre-Arrival Process

Check-In Process

Check-Our Process
Milestones are unique by Name and Process Type.
Similarly, Milestones can be created at Mission Level by accessing the Organization Management Dashboard and at the System Level by accessing the System Management Dashboard.