Topics Covered:
Target Users:
Employees
Service Providers
Organization Administrators
Required Permissions:
Introduction
ADS can set assignment fields that allow users to persist data across employee's post assignments. The assignment fields can be configured at the following levels:
Post Level

Mission Level

System Level
Configure Assignment Fields
There are 2 types for assignment Fields, they are:
To see all the configurable assignment fields in ADS, login as Service Provider with the correct permissions. From the Organization Management Dashboard, select the "Manage assignment Fields" link. Please see Figure-1 below.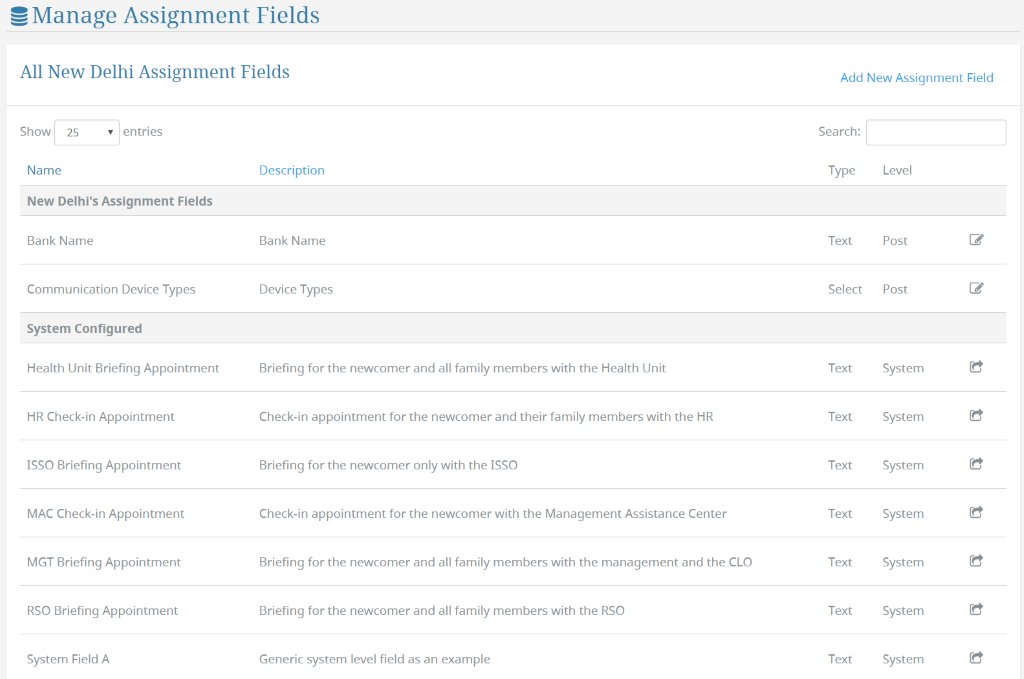 Figure-1
The "Manage Assignment Fields" page show all the current Post Level and System Level post fields. Some of the assignment fields are "Text" types and some others are "Select" types. Also, the "Add New Assignment Field" button at the top, will allow me to add new Assignment Fields at the Post Level. Please see Figure-2 below for the UI to add a new "Assignment Field" of "Select" type.
In the Add or Edit Assignment Field, I can set permissions for the field. In this case, only the employee can view and edit the "Bank Name" field while all members of "New Delhi Post Admin" group can view the data.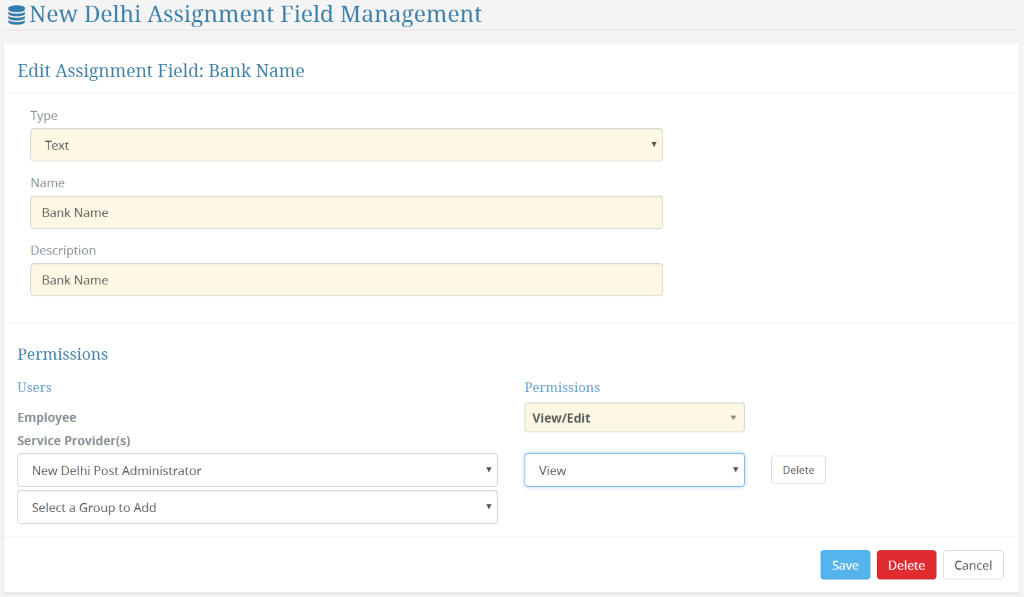 Figure-2
How can I persist data within a Post?
If I want to persist my "Bank Name" data in my current Post, first I need to add this text field in the "Manage Assignment Fields" page as mentioned above in this article.
To access my assignment information, please see the article How my Profile Information is used in Assignment (PCS) Details or update PCS assignment?
Please see the Assignment Details page as in Figure-3 below.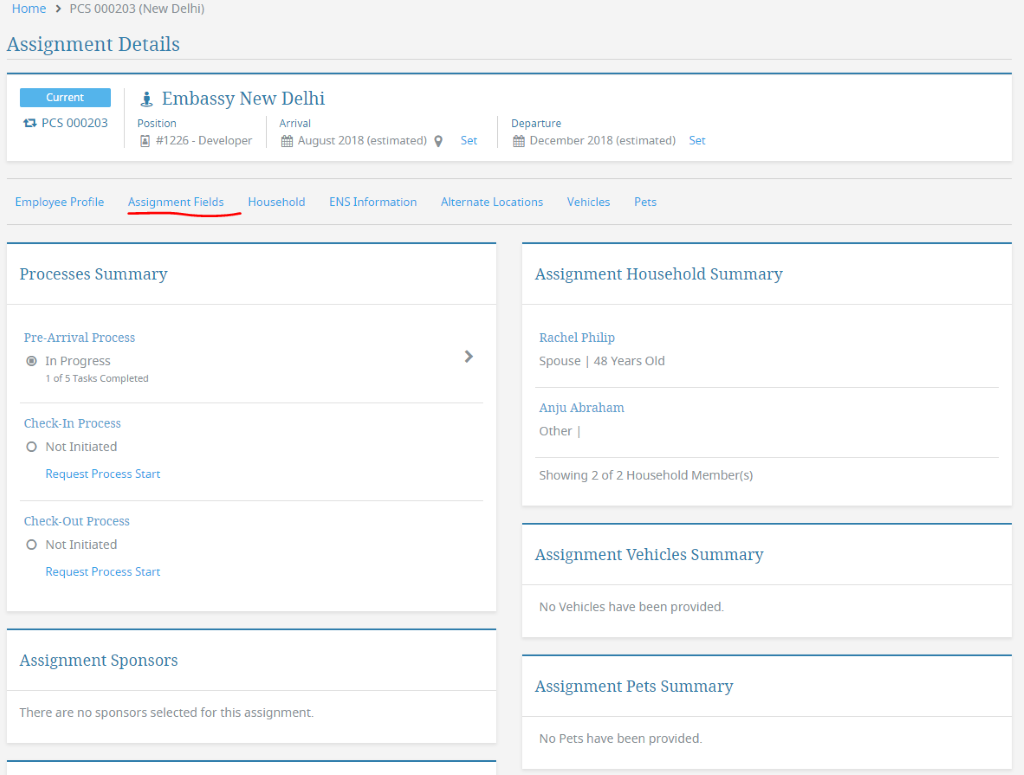 Figure-3
When the "Assignment Fields" Tab is selected, the system will display the "Assignment Fields" UI as in the Figure-4 below. This page will show all the Post level assignment fields and System level fields that you have access as an employee or Service Provider. You can set values or view the values based on the permission for the fields.
Here I set values for "Bank Name" and Post Offices". Since "Post Offices:" is a Select type field, I can select a value for it from the drop-down. Thus the "Manage Assignment Fields" along with Post "Assignment Fields" page will allow me to persist data in my current assignment.
Figure-4