Topics Covered:
Target Users:
Service Providers
Organization Administrators
Required Permissions:
Introduction
In ADS, a Post Service Provider can configure system action tasks in Check-Out Process and then assign this process to a post assignment so the SP or an assigned user can complete this task.
The following are the different type of System Actions in ADS application
Select Departure Sponsors

Set Departure Date
Create a Check-Out System Action Task
Login to ADS with Organization Management permission. Go to the Organization Management Dashboard.
Create a Task in the Check-Out Process. Please see the article "How will I create a task in a Sub-Process?" on how to create a task.
When creating a task, Select "System Action" from the Task Type drop down
From the "System Action" drop down, select "Select Departure Sponsors" (or any other value). Please Figure-1 below.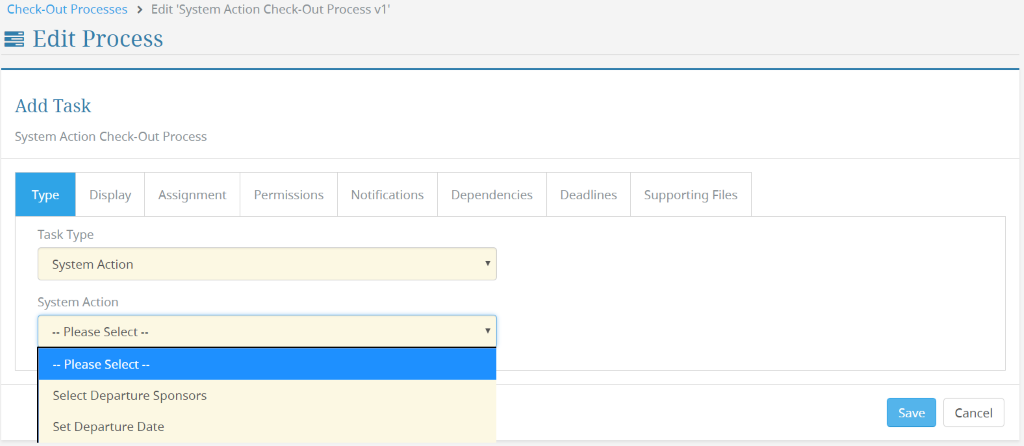 Figure-1
Every Tasks needs to have data values set for:
Type

Display

Assignment

Permissions
In the Assignment Tab, Assign the Task to Service Providers for Post
In the Permissions Tab, set the permission so that Service Provider can "View/Edit" the task
Once all the required fields for the task are entered, Save the Task and Publish the Check-Out Process.
Please see the article "Why should I publish a process and How can I publish a Process?" on how to publish a process.
Now this check-out Process will be available from the Assignment details page.
Use the system action task to set the assignment data
From Service Provider Dashboard, select an assignment that has this Check-Out Process. Please Figure-2 and Figure-3 below. Figure-2 displays the Check-Out process. When the "View Image Arrow" is selected, Figure-3 will be displayed with the task configured for this process.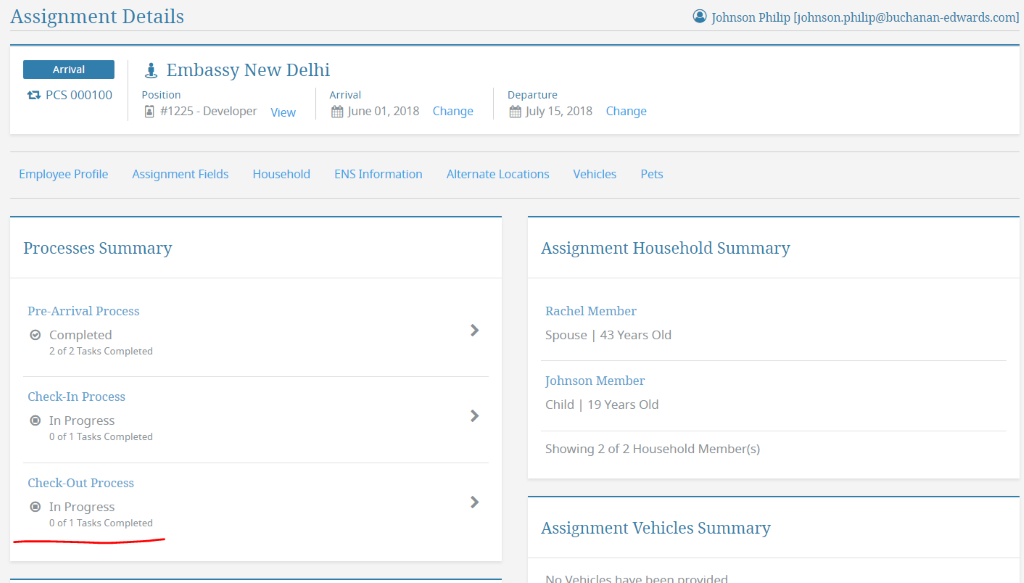 Figure-2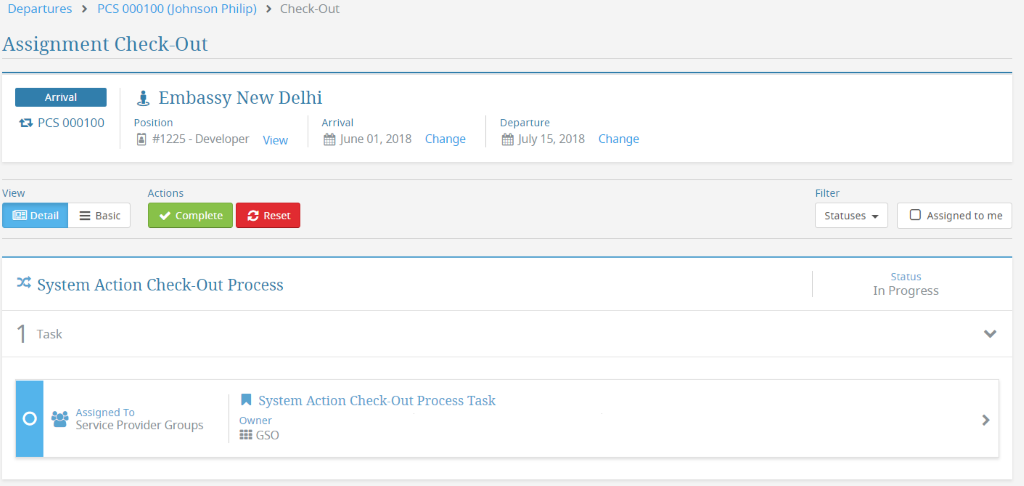 Figure-3
From Figure-3, the task is assigned to a service provider. So, any member of the Service Provider group can process this task. Select the "System Action Check-Out Task" to process. The "Task Details" page will be displayed as shown in Figure-4 below.
The "Task Completion" section will show all the available sponsors for this post. I can select a Departure Sponsor. When the user "Save and Complete" the Process, the selected sponsors are assigned for this Post assignment.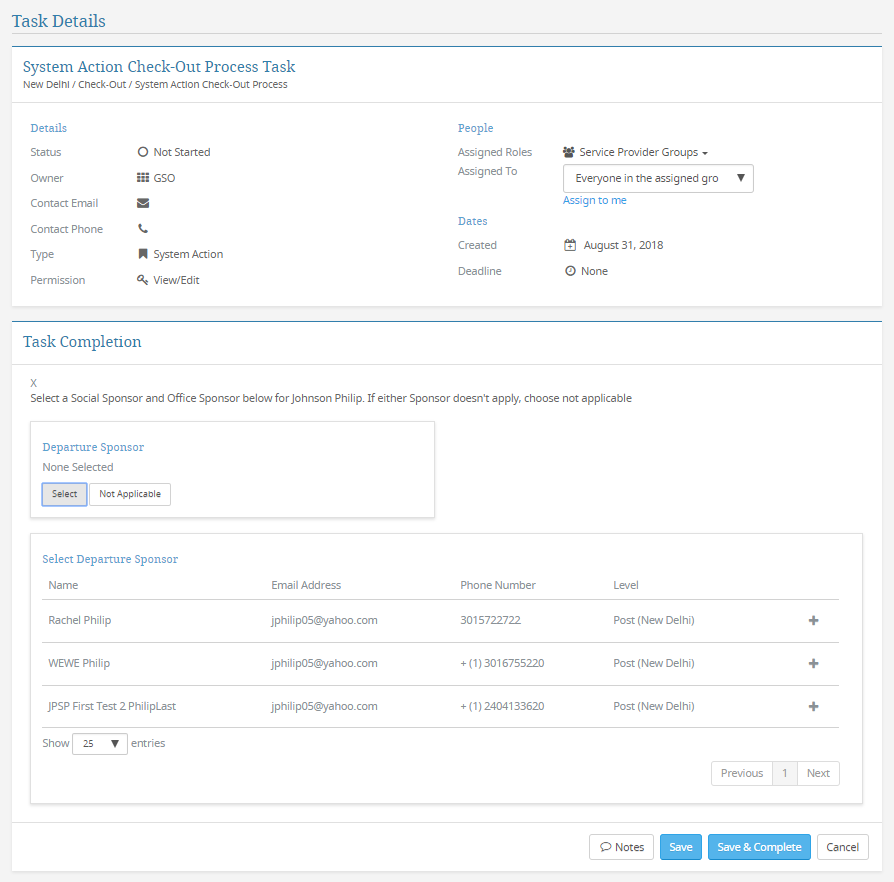 Figure-4