Topics Covered:
Target Users:
Service Providers
Organization Administrators
Required Permissions:
Introduction
ADS allows authorized users to create and map ADS data elements like Employee's First Name, Last Name, Phone Number, Email address and other PCS data elements to a form. When these forms are published, it can be used in Assignment process and the PCS data is populated in the form.
Map Form Elements to PCS Data
Please see the article "How forms can be created and managed in the ADS Application". In this article I created a new form named "Employee Data Form – New Delhi". Please see Figure-1 below.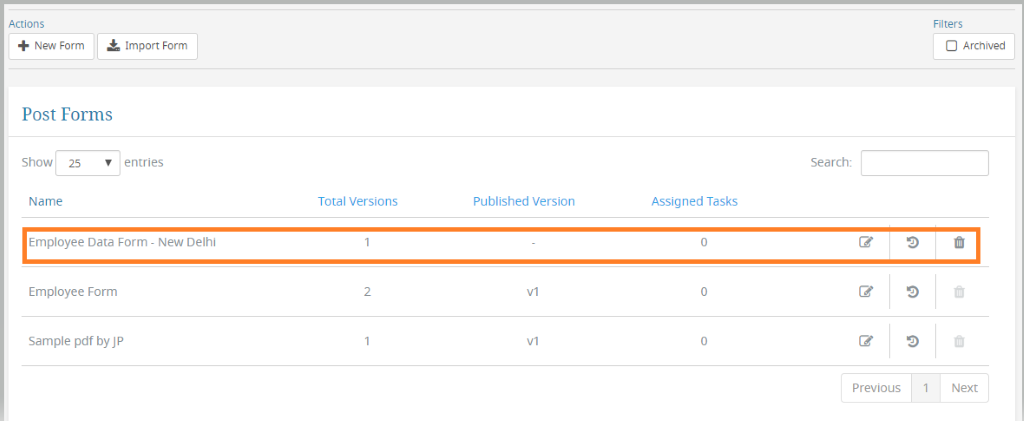 Figure-1
Now select the "Edit" image button to Edit the form. The "Edit Form" page will be displayed as in Figure-2 below.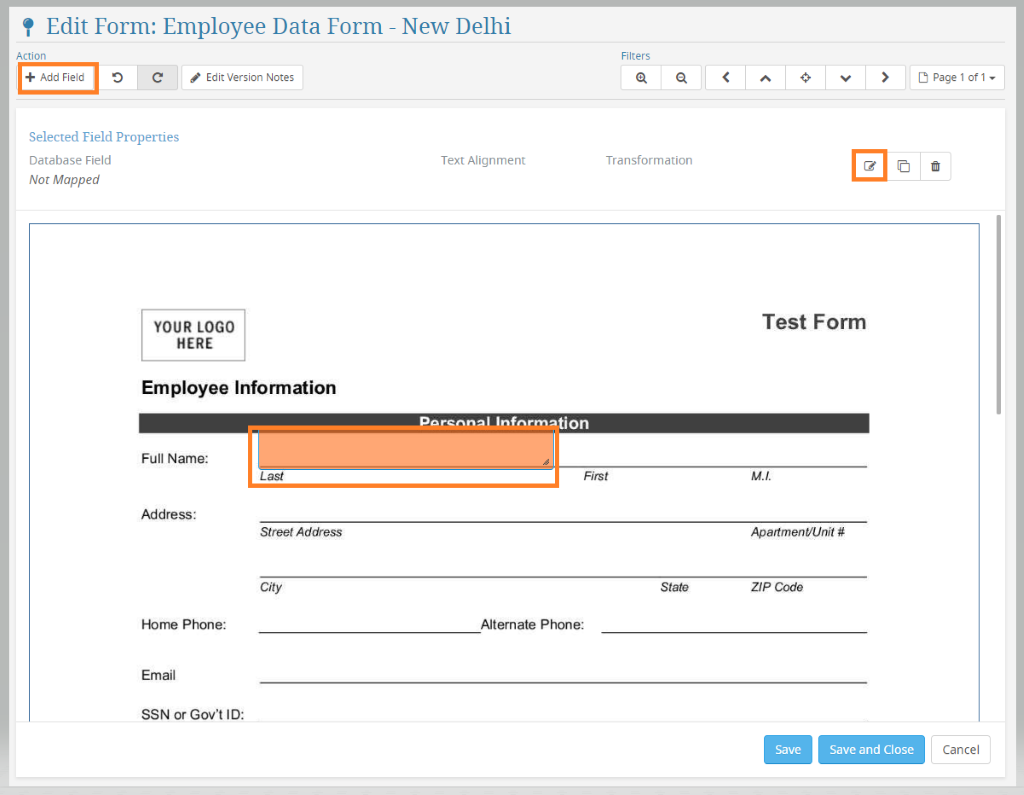 Figure-2
Here we want to map the "Last Name" element in the form to the Employee's "Last Name" form from the employee's PCS assignment.  
Select the "Add Field" button from the top-left of the page

 

Pull and drag the "Red box" to the "Last Name" data element in the form

 
Select the form element "Last Name" and then select "Edit" image for the top-right (see small orange box) or right-click on the "Last Name" 

form 

data element 

 

A model dialog named "Please Select the Field Properties" will be displayed (see Figure-3 below)

 

From the "Database Field"

 

drop-down

, select "Employee – Last Name"

 and the "OK" button

 

Now the Form element "Last Name" is mapped "

Employee – Last Name

"

 

Similarly, we can map the form elements "First Name, Home Phone, Email" to the corresponding employee PCS data (Please see Figure-4 below)

 
Once all of the mapping is done correctly, "Save & Close" the edit form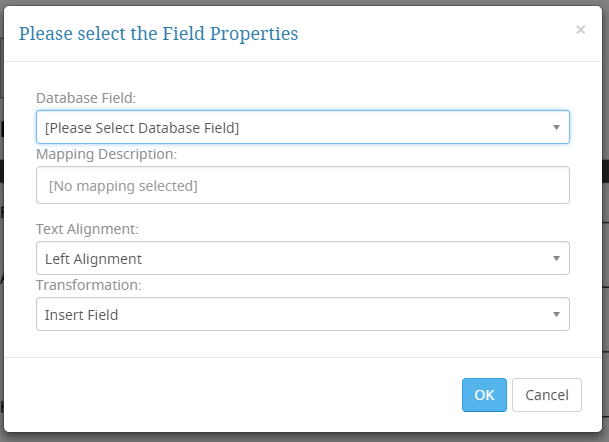 Figure-3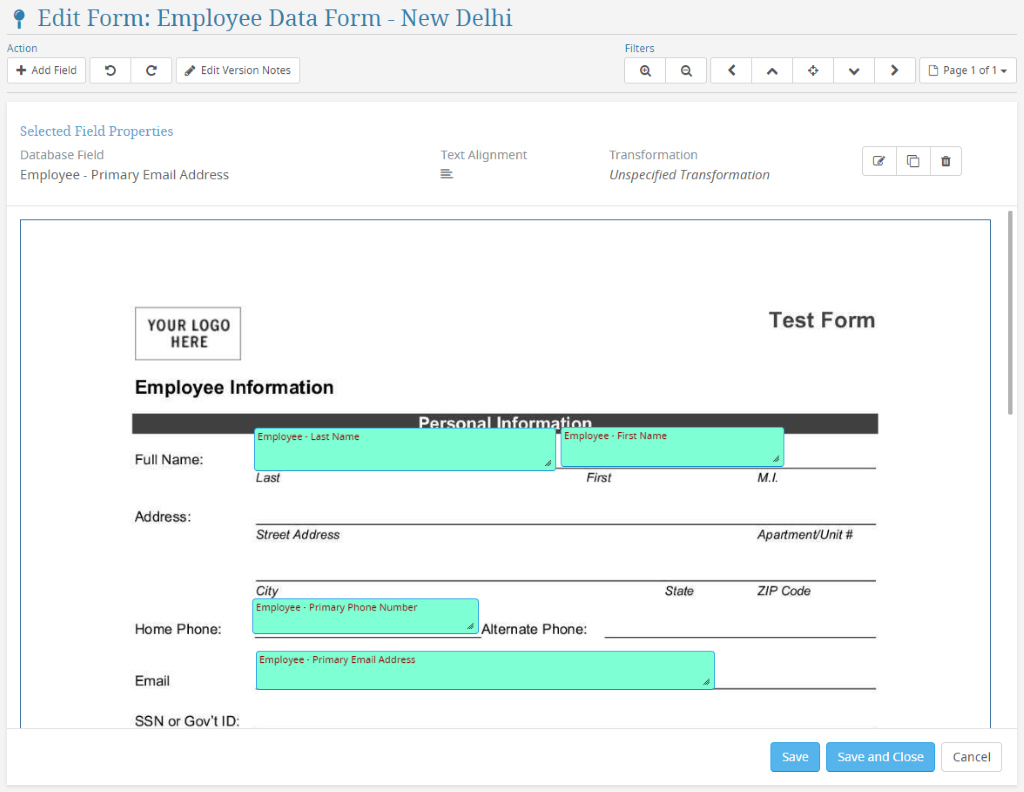 Figure-4
Now that the mapping is saved, the form is ready to be published so that it can be used in the sub-process workflow. 
The following are the steps to publish a form: 
From the "Manage Post Forms" page, select the "Version History" Image. Please see figure-5 below

 

From the "Post Forms Version" page, select the "Publish" image. Please see figure-6 below

 
Confirm the action from

 "Please Confirm Operation" dialog

 

The Form is now published and ready to use in workflow processes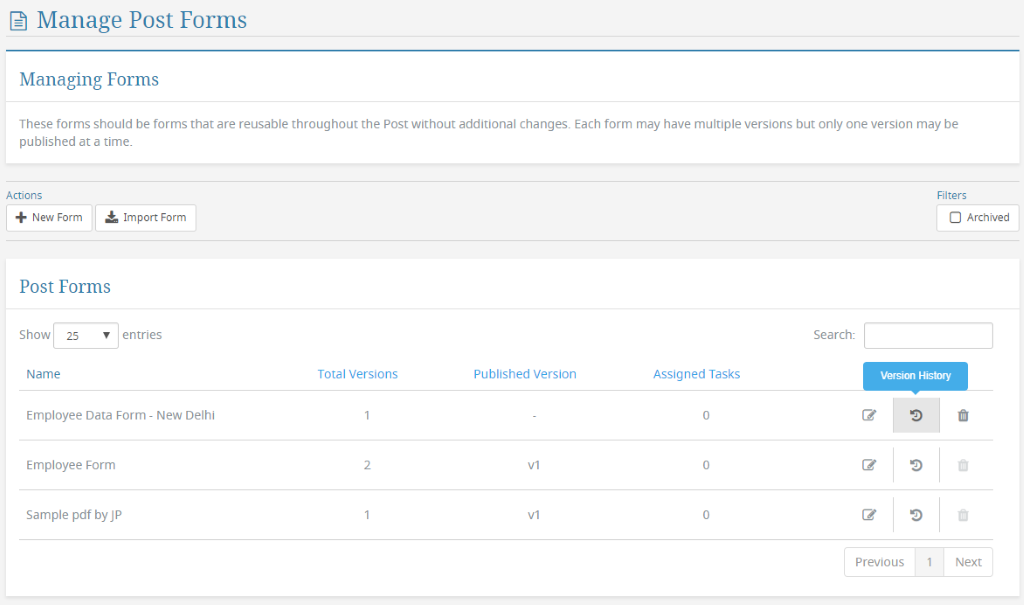 Figure-5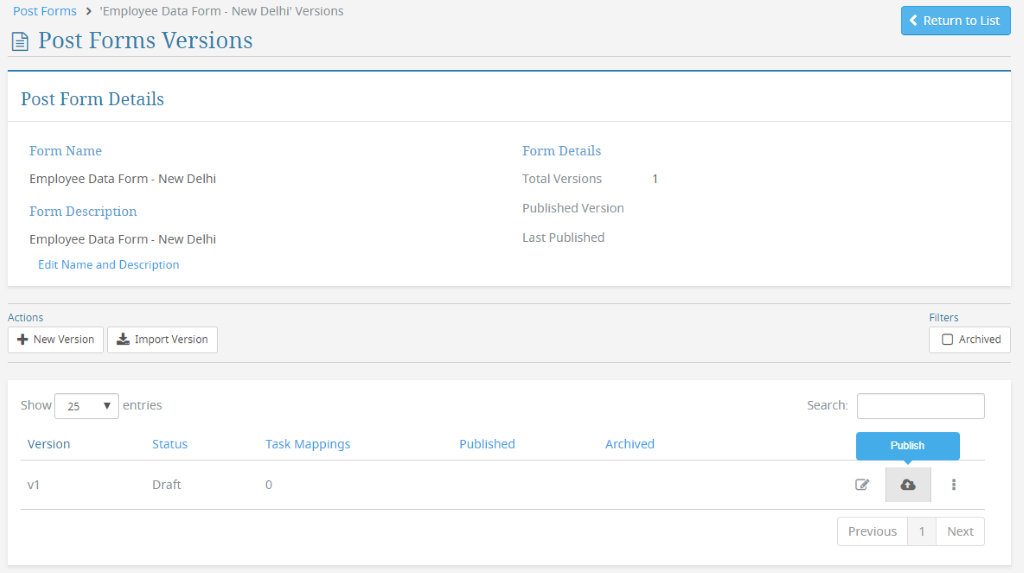 Figure-6
Related Articles: 
How forms can be created and managed in ADS Application?