Released: April 17th 2019
Release Summary
Assignment History Log
On the Assignment Details page, there is now a link to an "Assignment Log" that lists all the actions that have been taken on an assignment.  This should include the creation of the assignment and who approved it, the start and completion of all processes, changes to to the arrival/departure dates, and any other major updates to the assignment.  To view the Assignment Log, a Service Provider will need the "View Assignment Log" permission.

New Permissions
The permissions the control whether Service Providers are able to view and/or edit assignment and profile items such as passports, household members, pets, and vehicles have all been broken out into separate permissions.  Service Providers will need to take action to update these permissions for anyone that should be able to view or edit this information.

Profile Updates
Both the Employee Profile and Assignment Details pages have been updated with a new UI that allows for managing the passports, household, pets, and vehicles directly on the Employee Profile and Assignment Details pages.  There are now modals for viewing the data for each item, and then an additional modal for editing the data if the permissions have been given.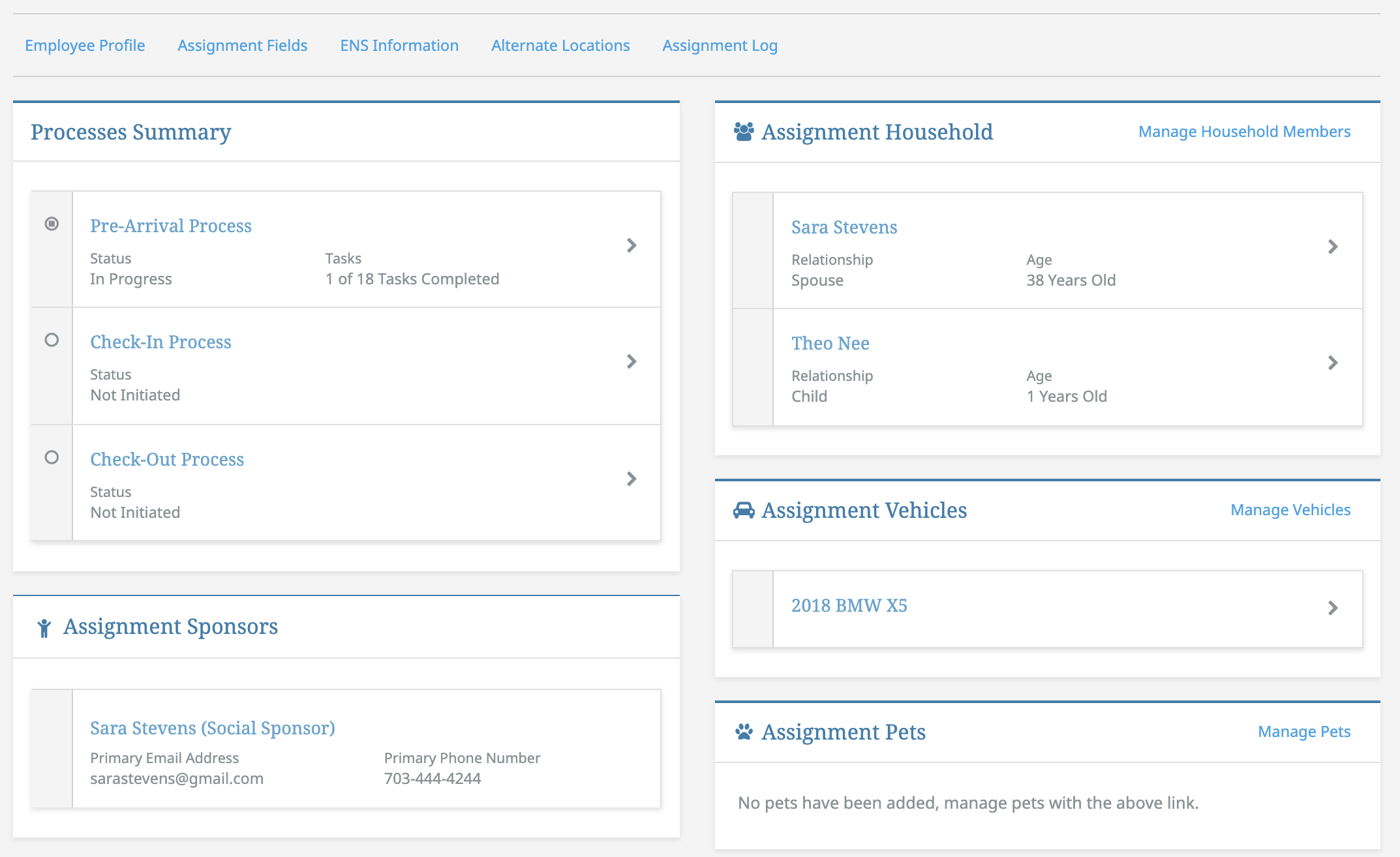 New Gap Report
The Gap Report is a new Position Report that identifies the gaps in filling positions for a given organization.  The options allow for reporting on current vacant positions, projected vacancies, or potential gaps between two assignments for a position. 

Additional Addresses
In the assignment the current Pouch Address was changed to "Unclassified Pouch Address - Official".  Additionally, two addresses were added to all assignments, the "Unclassified Pouch Address - Personal" and "Forwarding Address".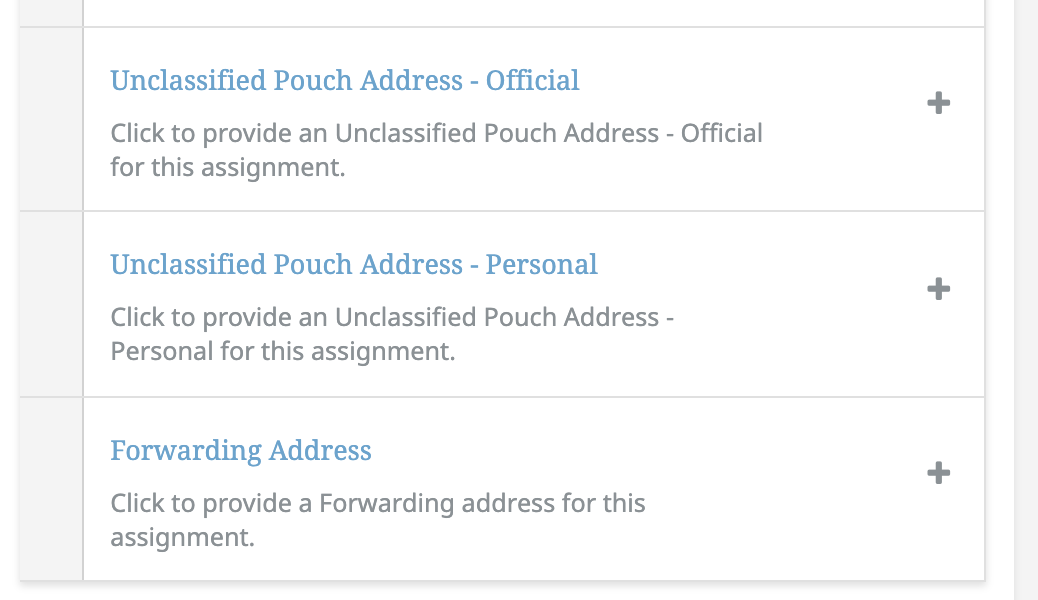 New Email Notifications for Arrival/Departure Date Change
Due to many requests the Arrival & Departure System now has enabled the Arrival Date Changed and Departure Date Changed email notifications with detailed content for who changed the date, what the date was previously, and what the date is now.
Updated Notifications
Many notifications for both email notifications and system notifications have been updated to display more contextual content.  This includes what PCS and the name of the employee for the PCS that the related to the notification, as well as, who made the changes and what the changes are, if applicable.
ENS Reports Moved to the Reporting Dashboard
The ENS Reports have been moved from the Service Provider Dashboard to the Reporting Dashboard, which was created in a recent release.  
Additional Bug Fixes
Release v1.19.0 includes a number of bug fixes reported by service providers.  Additional communication to service providers will occur in response to any open Zendesk help tickets.