Topics Covered
Release Notices of System Changes
Target Users
Service Providers
Organization Administrators
Required Permissions
Manage Positions
Introduction
Release notices are used to provide a mechanism to help manage the user experience and expectations as it pertains to configuration management. Users should understand implemented changes prior to deployment and have as simple as possible interface to understand the details of associated changes. Release Notices are the individual notice that users will see when they first log into the system after a new release.  The goal is to alert users of new functionality and provide them an introduction as well as a link to new documentation to get into further detail. 
Release Notices
Release Notices will automatically "pop-up" on the user's Home Page as soon as the user logs into ADS. The notice will usually include an image and documentation informing the user about a release. The User will need to click "Dismiss" in order for the Release Notice to be closed from the ADS Home Page. Additionally, some changes may be communicated before they are released in a coming soon dialog. Please see Figure-1 below for an example.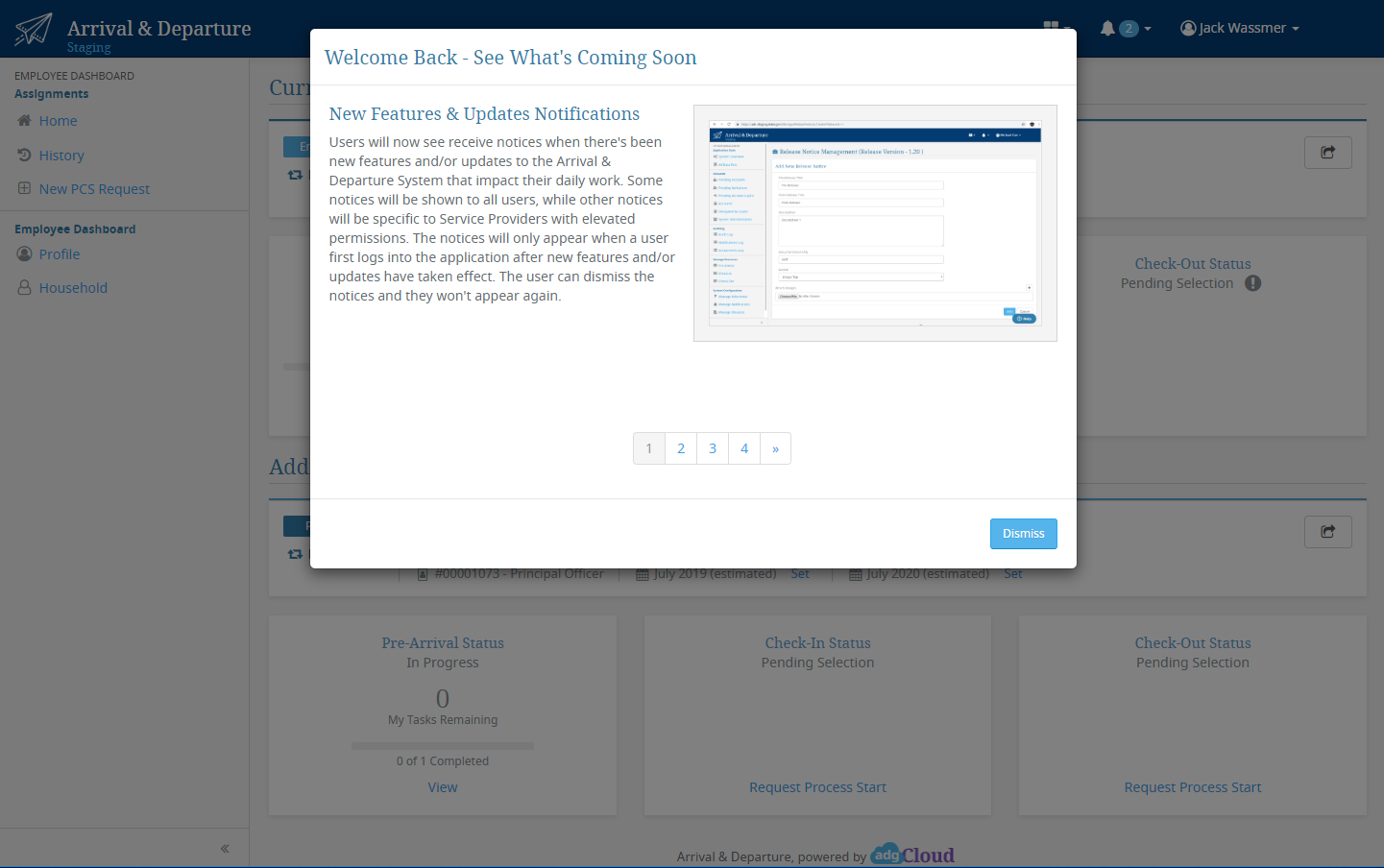 Figure-1
Roles & Release Notices

Release Notices are sent based off of user Roles and Permissions. Release Notices will only go to Employees in ADS who are directly affected by the Release Notice. If the individual is not affected by the Release Notice, they will not receive one. For example, a Service Provider may get different Release Notices than a standard user.