Topics Covered
EFM vs MOH Changes to Household
Target Users
Service Providers
Organization Administrators
Required Permissions
Manage Positions
Introduction
Changes to Assignment Household include tracking the household member type, percent of time at post, and whether they're on the orders. These changes affect the Assignment Details page, the page for managing household members, and the system action task for managing household members.
EFM vs MOH Changes to Household
Within the Assignment Details Page, you will find the household details under Assignment Household. If the Household Member is an EFM, then we will show the percent of time that individual spends at Post. If the relationship is "Child" then we will need to show the age of the Child. Please see Figure-1 below.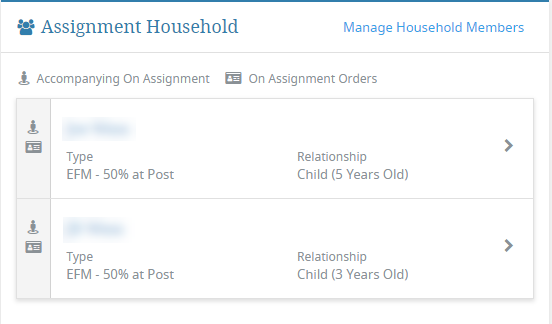 Figure-1
Select the Manage Household Members button. Please see Figure-1 above. You will need the "Manage Household Members" permission to access this button as a Service Provider. Under the Assignment Household Members page, you will now see the option to select Accompanying on Assignment checkbox. You will also now be able to select the Household Member Type, the percent of time at Post, and the checkbox for On Assignment Orders. Please see Figure-2 below.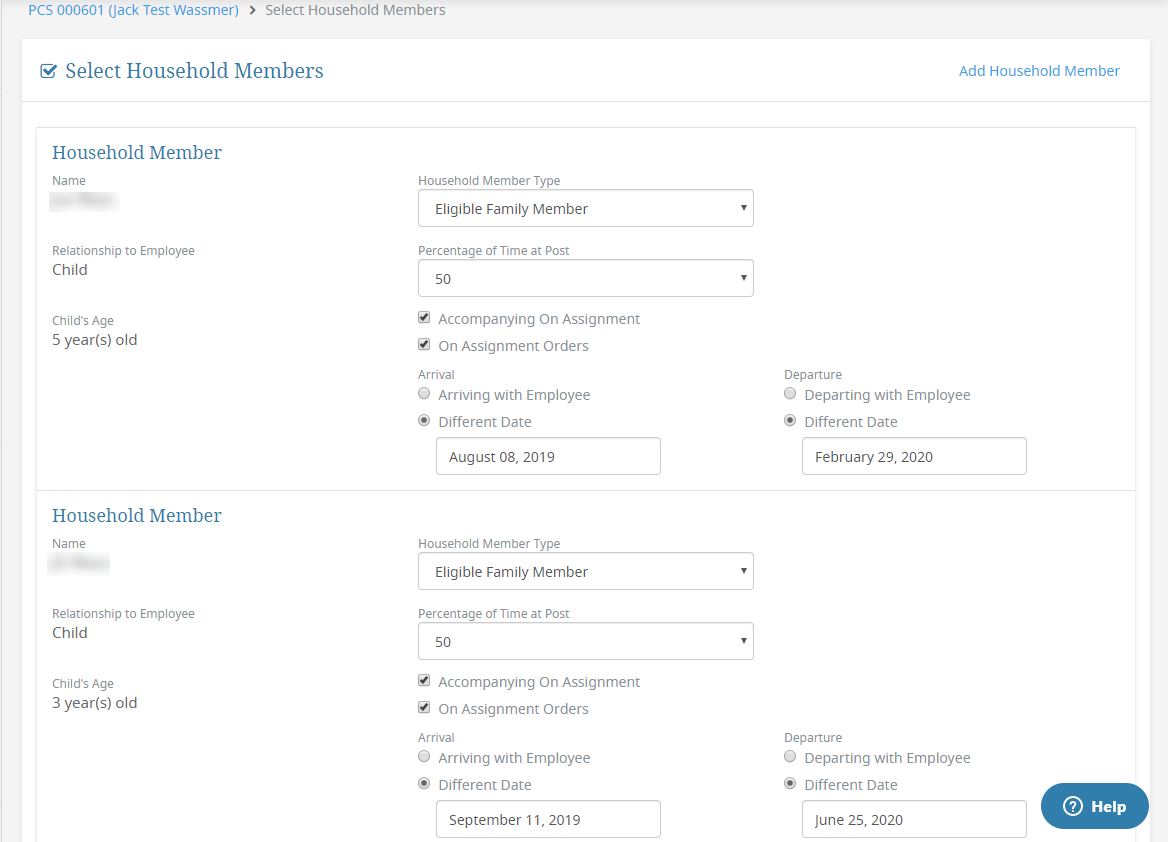 Figure-2