Released: July 31st 2019
Release Summary
Seeing New Features & Updates
You will now see information on new features and changes to existing features in a window when you first login after changes have occurred. Expect to see a brief description of each important addition/change that we think you will want to know about. Don't worry, you will only see this window once and you can dismiss it at any time (even if you don't read everything) and it won't appear again. We do recommend taking a small bit of time to read through the changes just in case there is some new great thing or something that may alter your daily use of the system. The number buttons and/or the ">>" button below will move you between each new feature summary which provides a short description of the item and link to a help desk article.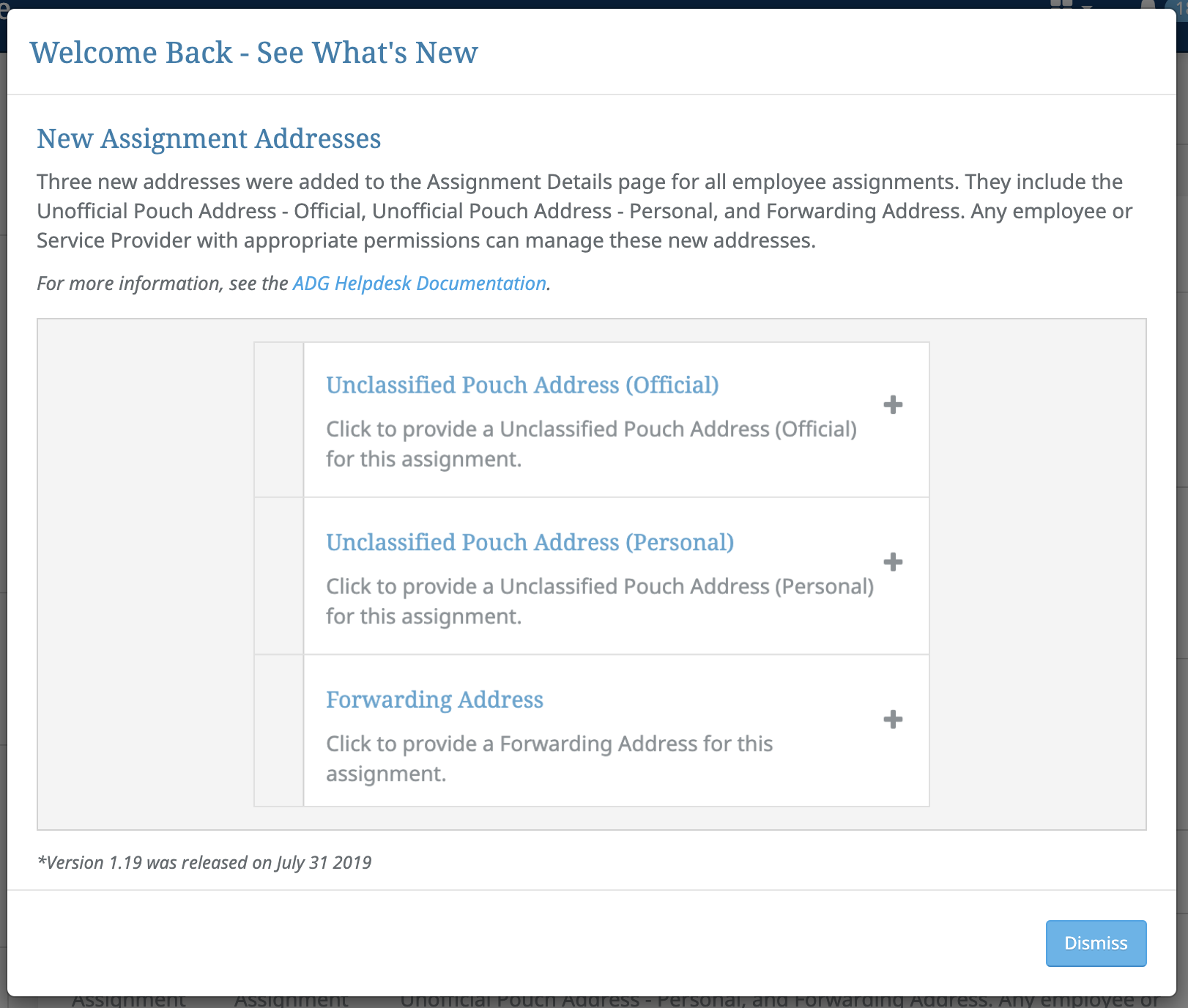 Delegation
Delegation is a new feature that allows you (as an employee) to selectively assign one of your household members to login and complete your employee tasks for you. Delegated users will need to have a valid login account. If they do not have one, an ADG Microsoft Account (@departmentofstate.onmicrosoft.com) will be initiated by you as part of the delegation process. Please keep in mind that these new accounts will need to be approved by one of our system administrators before they can be used. Delegates are managed directly in the Household area of your Employee dashboard.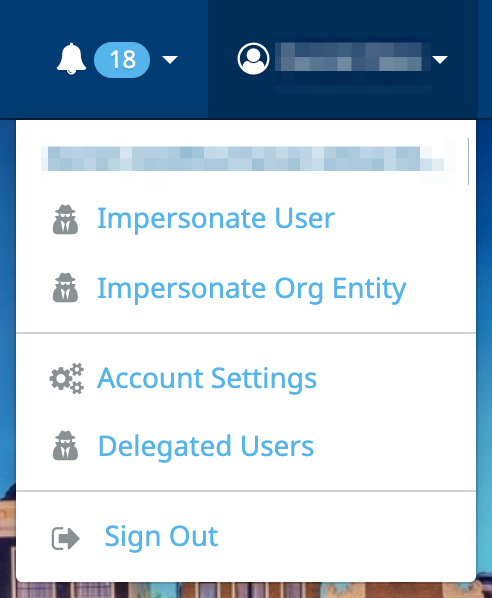 New EFM and MOH designators for Household
The selection of accompanying household members is updated. New fields are have been added for each individual to indicate EFM or MOH status, percentage of time at post (if EFM) and whether or not they are on orders. These new fields join the existing indicators for identifying individuals coming to post and designating if their arrival date is different from the employee's arrival date. All new fields are available for editing on the Assignment Details page under Assignment Household.


New Report - Personnel Addresses
The Personnel Addresses Report is a new to the Personnel Report category.  The Personnel Addresses Report allows for selecting multiple address types and produces a report of all employee's with ongoing assignments for the selected organizations and their addresses for the selected types.

Permissions Management Simplification
The Service Provider pages used for managing group and individual permissions have been updated. The new user interface simplifies the options available and provides a meaningful description of what each permission controls.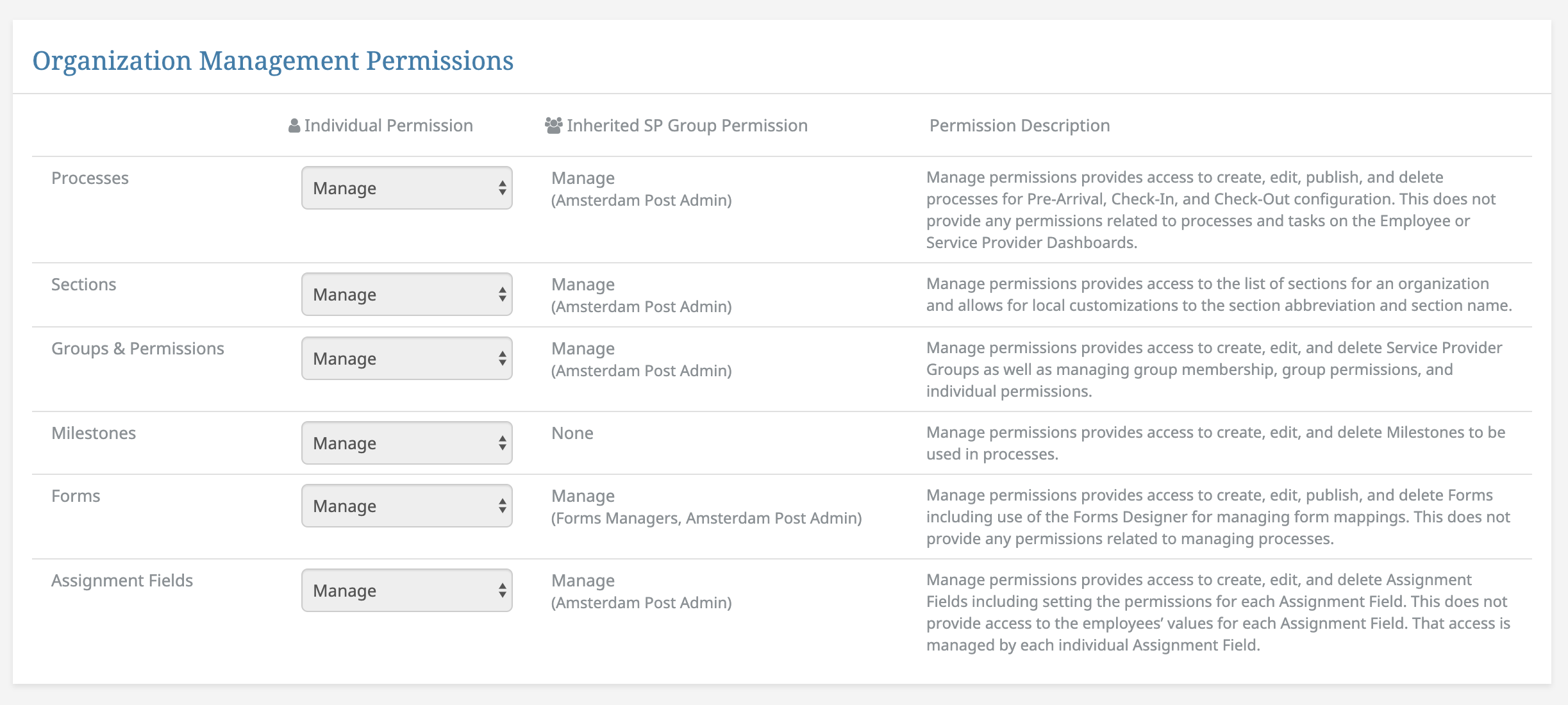 Multiple Files in a File Upload Task
Tasks of task type File Upload were previously limited to a single file upload.  Now all tasks of this task type have the capacity for multiple files to be uploaded to a single task for completion.
Multiple Sponsors for each Sponsor Type
Sponsors were previously limited to a single selected sponsor for each sponsor type.  Now multiple sponsors can be selected for a single type for each employee's assignment.
Included Employee Profile Data on the Assignment Details Page
To make it easier for Service Providers to find employee profile data, the employee profile addresses that are not specific to the assignment are now additionally shown on the Assignment Details page.  The employee profile contact information has also been replicated on the Assignment Details page.
Additional Bug Fixes
Release v1.20.0 includes a number of bug fixes reported by service providers.  Additional communication to service providers will occur in response to any open Zendesk help tickets.