When you have been granted the role of Post Adminstrator then you can manage the following:
Bookings

Spaces

Space categories.

Assigning a Space Administrator to a Space.

Generate a QR code (future implementation)
Bookings: as a Post Administrator you can create/edit or cancel Bookings.
Spaces: as a Post Administrator you can manage the spaces within your post, when you create a new space you will be required to give the space a Name(required) , Description (optional), Location (optional), Space category (optional), capacity (required) and whether or not the space needs approval from a space administrator. There is also an option to upload one ore more images of the space. (See image below).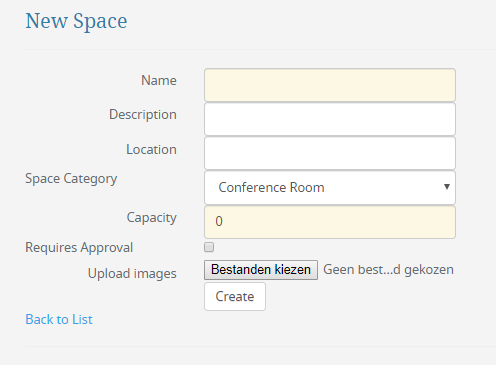 Space Categories: as a post administrator you can manage space categories within your post. Example of space categories are 'Conference room', 'Fitness room', 'Cafeteria', etc... To add a space category click on Space Categories>>New (See image below)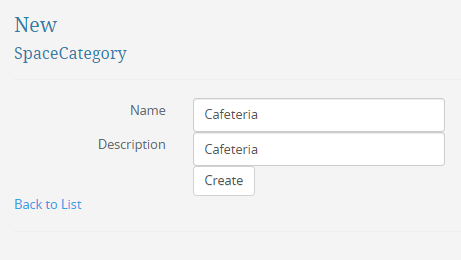 Note: Space categories are available as a drop-down when you create a new space within your post. (see image below).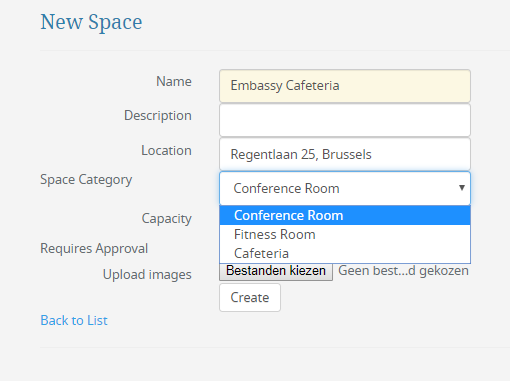 Assigning a Space Administrator: a Post administrator is also responsible for assigning one or more space administrators to a space. To assign a space administrator follow the folloing steps listed below:
Step 1. If you are a post administrator of one of more posts, first select the post for which you want to assign a space administrator to a space.
Step 2. Search for the Space, either by entering the name of the space or by selecting the space from the list.
Step 3. Click on the Admins button within the selected space.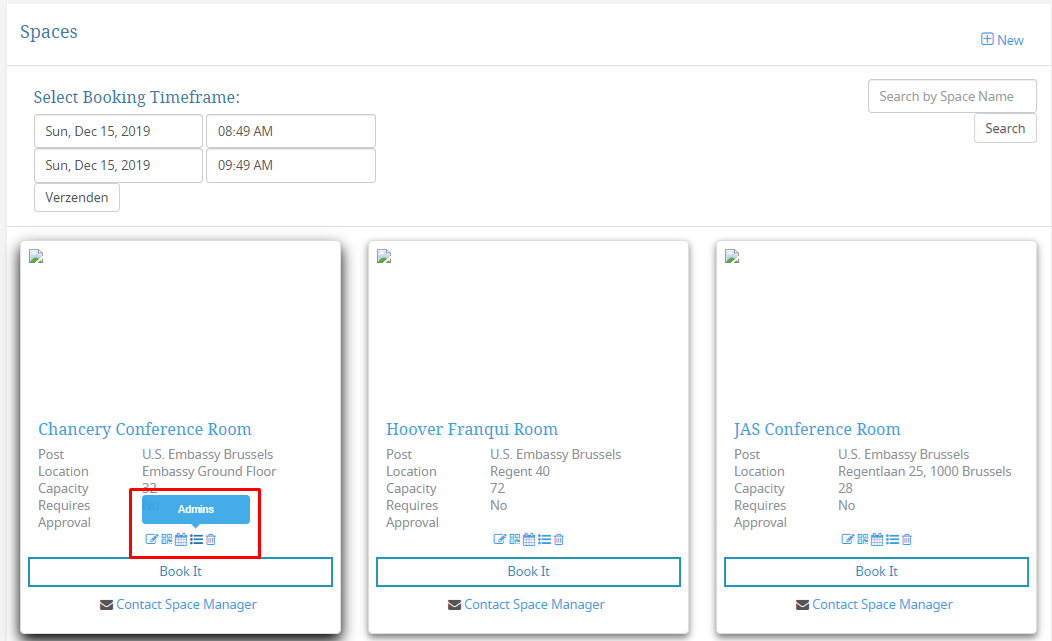 Step 4. From Space Administrators click on Add new admin

Step 5. Select a User who will be the Space Administrator for the Space and click on Save.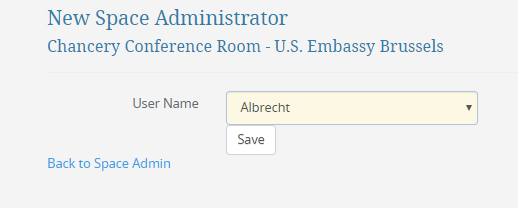 Step 6. Notice that user has been added to the space, click on Back to Space List.