Topics Covered
Assigned Tasks report
Assigned Processes report
Target Users
Service Providers
Post Managers
Required Permissions
Service Provider
Reporting
Introduction
We have a new option to create reports about Assigned Tasks and Assigned Processes for our ADS users.
The Assigned Tasks Report is a report on all the tasks that are assigned out to as part of Employee processes displaying information, such as task status, type, assigned to, and deadline. This report can be used for identifying incomplete tasks and showing who needs to take action on them.
The Assigned Processes Report contains a list of assigned processes for Employees, the progress of those processes, and information about which Post process they were created from. The report settings include choosing specific organizations, employment types, and agencies.
How can I create those reports?
Click on the dashboard icon and select Reporting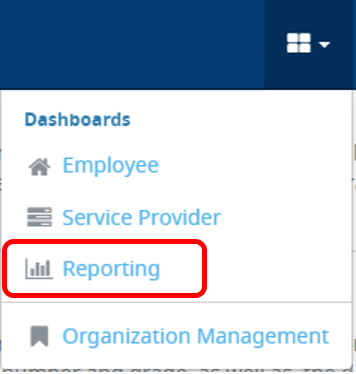 There you can see the Process Reports now

You can see all available reports listed at the left side of the Report dashboard.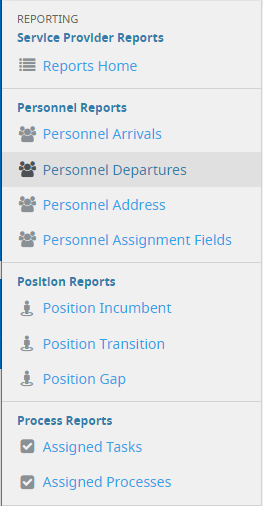 Assigned Tasks Report
You can filter who a task is assigned to, the status of the task, the task type, the process type, deadline, Organizations, Employment Types and Agencies. Pick your options and click on Create.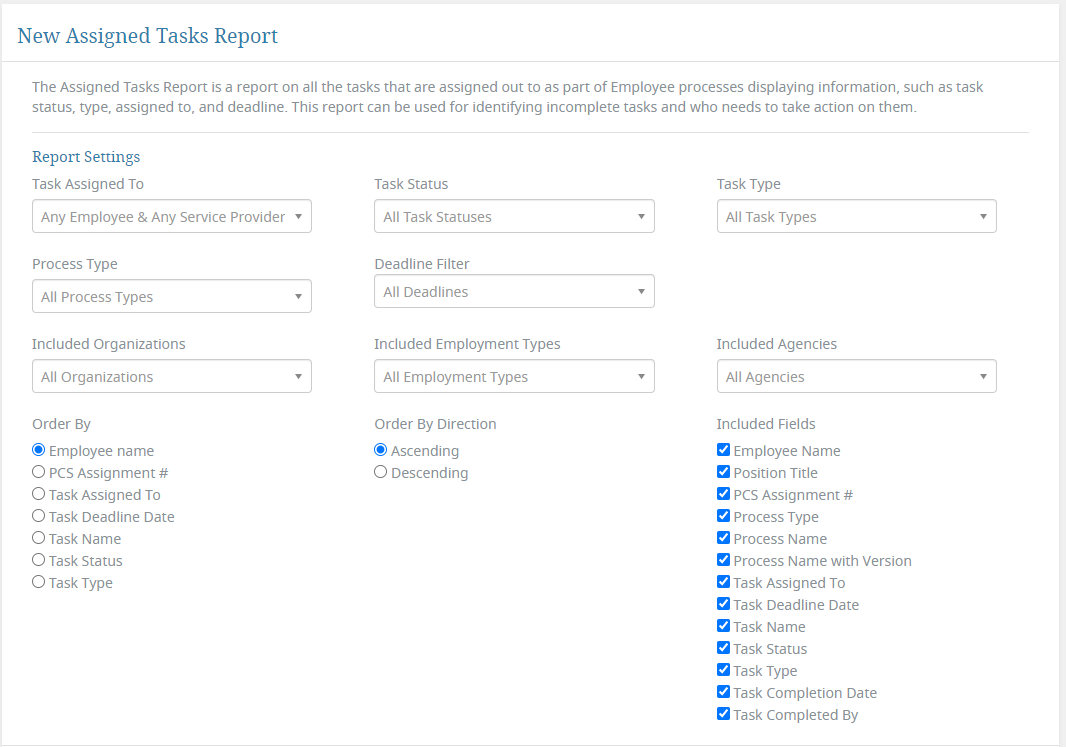 The report looks like this and can be exported to Excel

Excel looks like this

Assigned Process Report
Like for the task report you can create a report about the Employee status where the Employees are at the moment. Pick your options and click on create.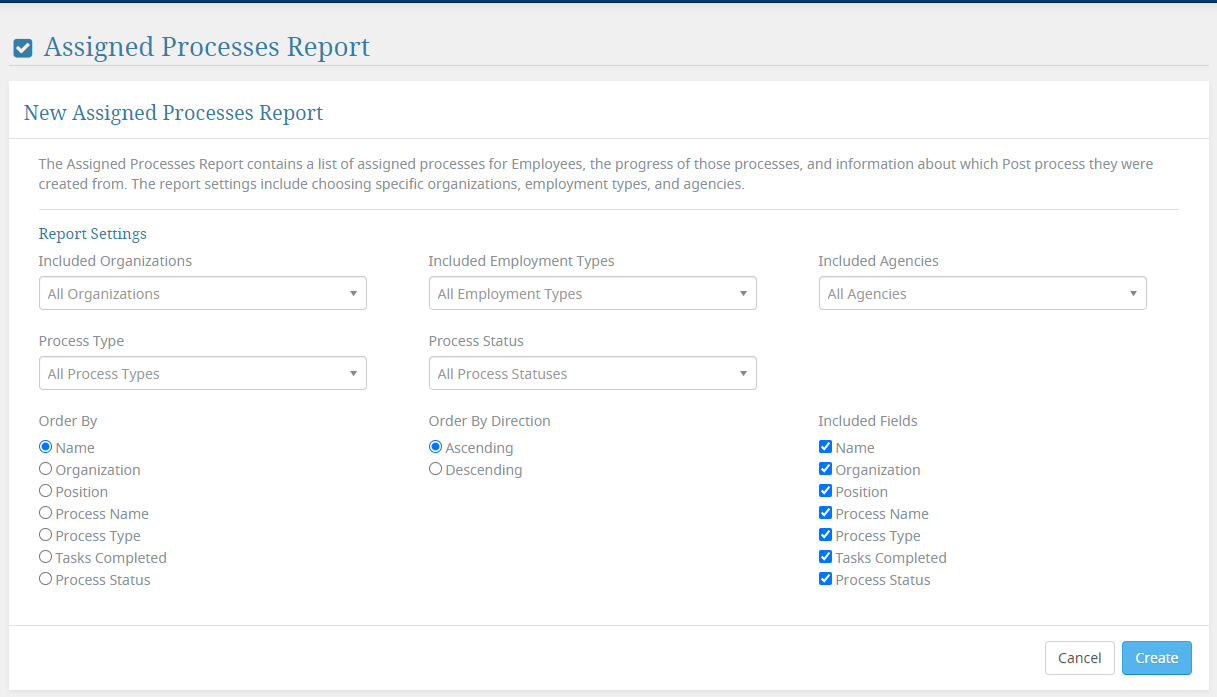 The report looks like this and can be exported to Excel.

Excel view: