Release Summary
Improvements to Mission Assigned Process Import/Export
Release v1.23.2 adds Service Provider Group Permission mapping to Mission Assigned Processes.
New Export Required - For Mission Assigned Process to work properly, Mission Assigned Processes must be exported again on version 1.23.2. Older saved exports will not have the improvements. New Form exports are not required.
For Service Provider Group Task Permissions and Task Assignments to be copied, the Service Provider Group Names must match exactly with the Exported Service Provider Group Names. If they do not match exactly, then the Permissions and Task Assignments will not be copied over.

Employee Start Process Request Email Notification
When an employee requests a process start, an email notification will be sent to Service Providers.
This email notification can be disabled in the Account Settings -> Notification Settings menu.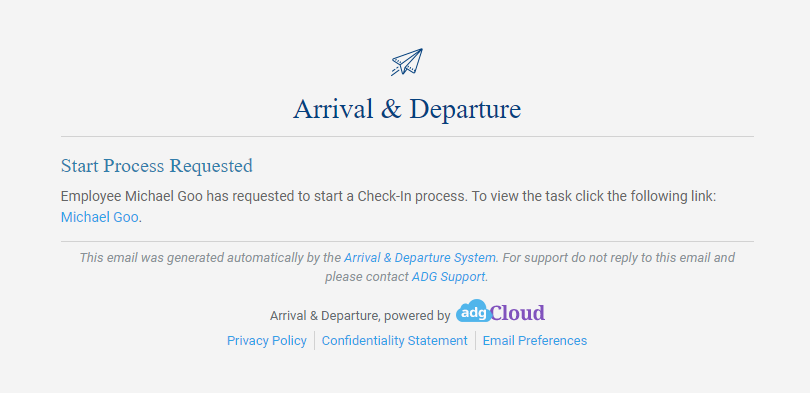 Task Group Dependency
This release resolves a bug where a task group was not able to be saved if it was dependent on the same task for multiple dependencies.