Release Date: October 19th, 2020
Release Summary
Task Data Report & Task Reporting Key
A new report, the Task Data Report, is now available for reporting on the values collected in tasks. This is especially useful for Yes/No and Data Collection tasks where you might want to see the reply for all employees going through that task. The complicated part is wanting to report across multiple processes that have the same task. This could occur in different versions of a single process or even in multiple different processes. By using the new Task Reporting Key, each task is able to have a shared key with other tasks in other processes to align the tasks as being the same. Then in the report you can select a single task key to report on and retrieve all responses across multiple processes and process versions.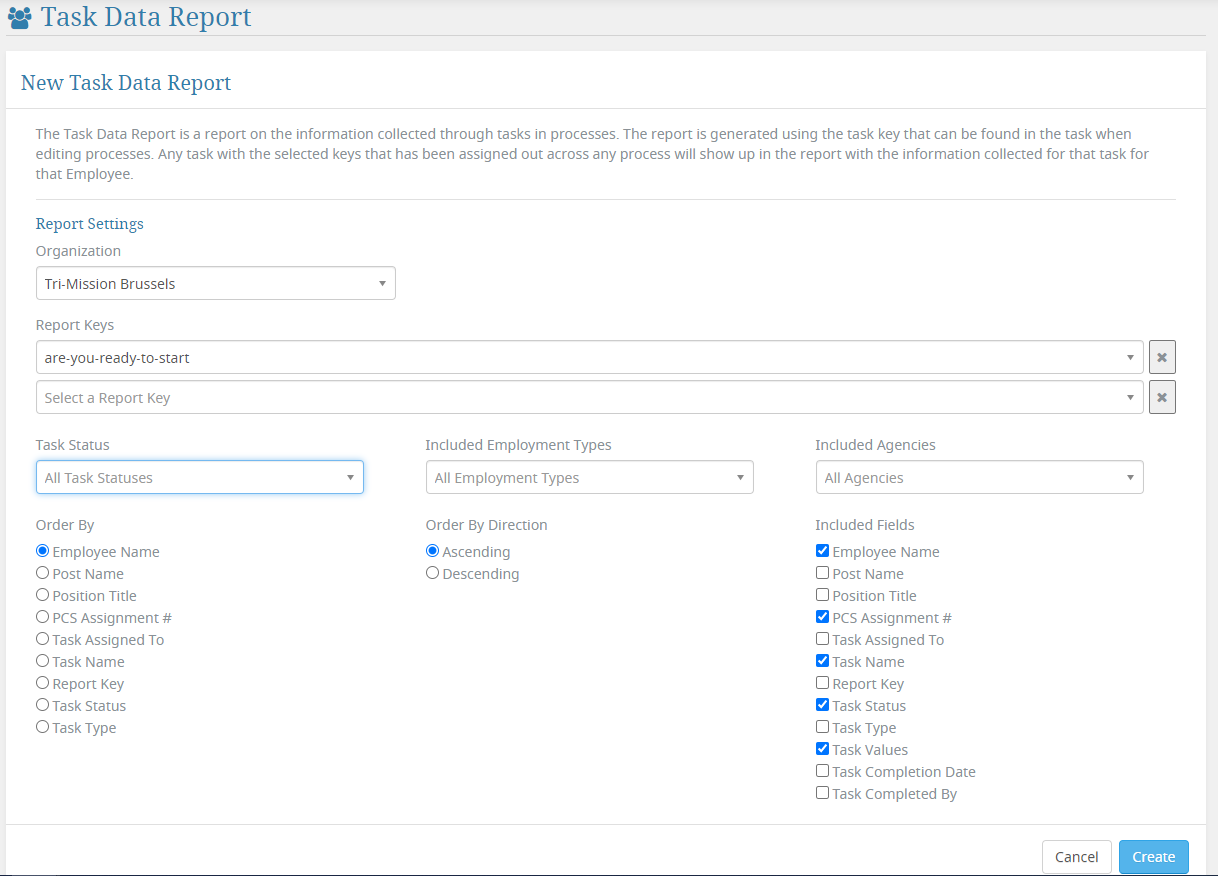 Task Criteria
We have added a new tab in the interface for managing tasks and task groups called "Criteria". All tasks will default to applying to everyone they are assigned out for, however, tasks can now be configured to apply to only certain employment types, agencies, and/or tour officer statuses. So instead of creating completely separate processes for different agencies, you could put the tasks all in one process and say each task only applies to certain agencies and then the tasks will only be created and assigned out if the employee tied to the assignment belongs to one of those agencies. The criteria can be configured to also select the inverse, or apply to those that are not a member of a particular agency or employment type.

Bulk Import Account Invitations
Account invitations can now be created in bulk by using the provided spreadsheet and filling in the required information. You no longer have to add these one by one in the user interface if you're looking to add many employees at once. This is especially important for new deployments and going live in production.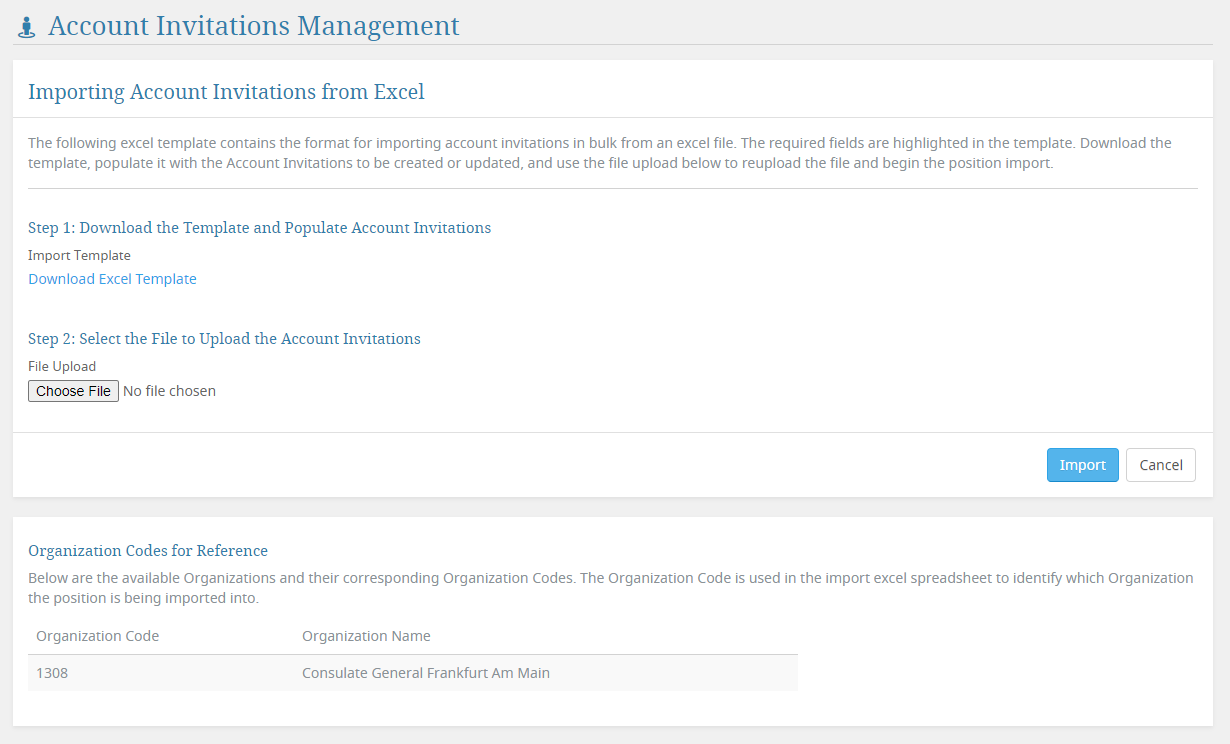 Export Service Provider Group Permissions
As part of the transition from Sandbox to Production, you can now export Service Provider Groups and the associated permissions and then import them into another Post/Mission or into another environment. This exports all Service Provider Groups in the Post and only exports the permissions, so it does not export the users that are in those groups. This would be done in advance of exporting and importing processes from one environment to another.


Updating Tasks in Published Processes
Published processes have been read only to this point. You can now go into a published or archived version of a process and make edits to specific fields that don't alter the data being collected by the task. Examples of what can be updated in a published process include the task display label, instructions, task reporting key, and permissions. If you're looking to change who the task is assigned to, you can do that directly in the task that's applied in the employee's process as of the previous release.
Tracking Previous Incumbent
When approving PCS Requests, creating new PCSs, approving registrations, and creating new account invitations, we're now asking for the Service Provider to identify who the previous incumbent was for the position that has been selected. This will include the chance to select from a list of people that have previously held that position, but will also give the ability to enter a name if one doesn't exist in the list. So for first time users of ADS, they would still be able to put in the previous incumbent who might not be in the system already.
Tour Officer Status added to Arrivals Report
The Tour Officer Status for first tour and second tour officers has been added to the Personnel Arrivals Report. This information can also now be found in the Assignment Details for an assignment.
Additional Bug Fixes
Release v1.24.0 includes a number of bug fixes reported by service providers. Additional communication to service providers will occur in response to any open Zendesk help tickets.