Topics Covered
Tour Officer Status
Target Users
Service Providers
Employees
Introduction
Information about the Tour Officer Status is important for HR and needs to be tracked.
First and Second Tour Officers (FASTO) have different requirements and ADS is doing this for you. This is valid only for USDH working for the State Department, other Agency USDH employees can select "Not Applicable."
Where is this added to the assignment?
During the registration or the invitation process (which will be done by a Service Provider for you) this FASTO status needs to be added.
Please see Figure-1 below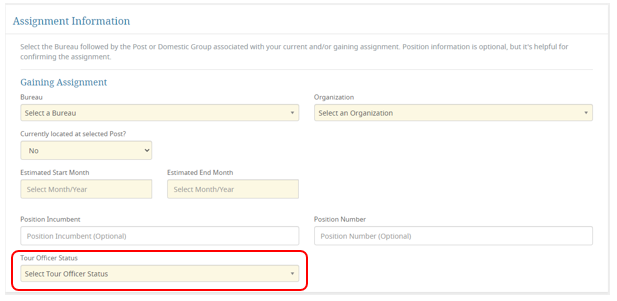 Figure-1
You will see three options to pick from. Please see Figure-2 below

Figure-2