Release Date: December 16th, 2020
Release Summary
Personnel Vehicles Report
A new report was created called the "Personnel Vehicles Report" and is now available in the reporting dashboard. This report will display all the employees and vehicles associated with those employees based on the configured criteria.
In addition to creating the report, a few new fields were created for vehicles to better support the tracking of personnel vehicles.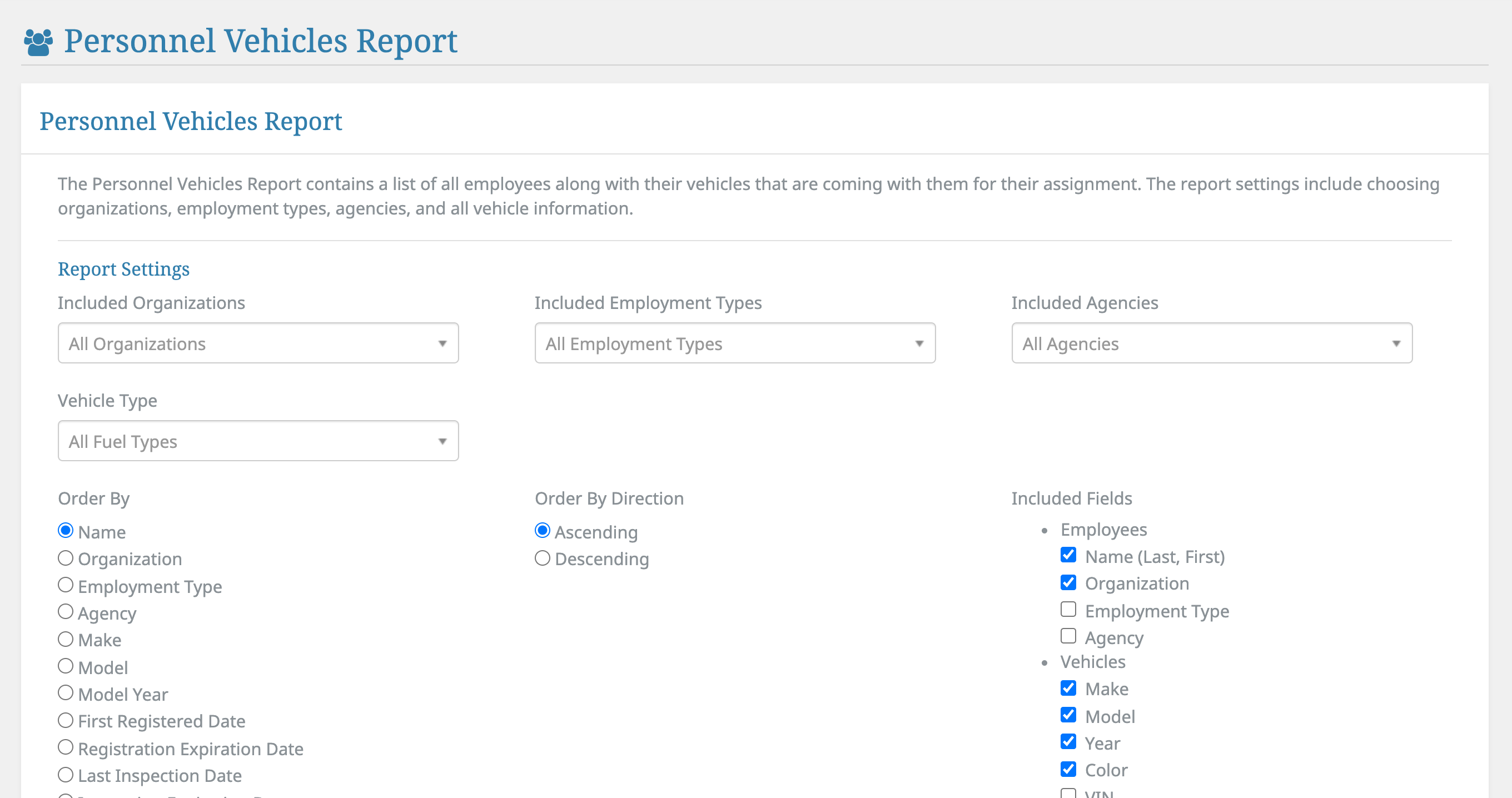 Schools & Work Locations System Action Task
A new system action task type was created to manage the schools and work locations for an employee's assignment. This task will show the user assigned the task a list of the household members accompanying the employee and allow for selecting the schools and/or work locations for each person.
Service Provider User Interface Updates
The "Manage Permissions" page has been split into two pages, one for managing Service Providers and the other for managing Service Provider Groups. The new "Manage Service Providers" page displays all users with Service Provider permissions to the organization. Service Providers can easily have their permissions removed from here too. The new "Manage Service Provider Groups" page functions very similar to the old user interface, just as its own dedicated page now.
Bug Fixes with Processes and Repeatable Forms
Multiple bugs were reported working with complex processes and forms solutions using repeatable forms. A lot of effort was put into resolving these issues to ensure all functionality is available.
Additional Bug Fixes
Release v1.25.0 includes a number of bug fixes reported by service providers. Additional communication to service providers will occur in response to any open Zendesk help tickets.