Pre-requisites: Assigning a task to a Supervisor requires the position number of the supervisor added to the position number of the supervised person at the Position Management
Topics Covered
How to assign a task to supervisors
How does this look for a supervisor
Target Users
Employees
Service Providers
Organization Administrators
Required Permissions
Post administrator permissions
Introduction
Arrivals and Departure System now provides functionality that allows post to assign tasks to supervisors. Supervisors do not need to be Service Providers. Please be aware of that the post position list needs to get updated to include the supervisory positions prior to using this functionality.
How to assign a task to a supervisor
Create a task, and assign it to the supervisor inside the process from the Organization Management dashboard.
Please follow this link to the related article on 'How can I create a task in a Sub-Process'
After the task is created, assign it to the supervisor from the drop-down list.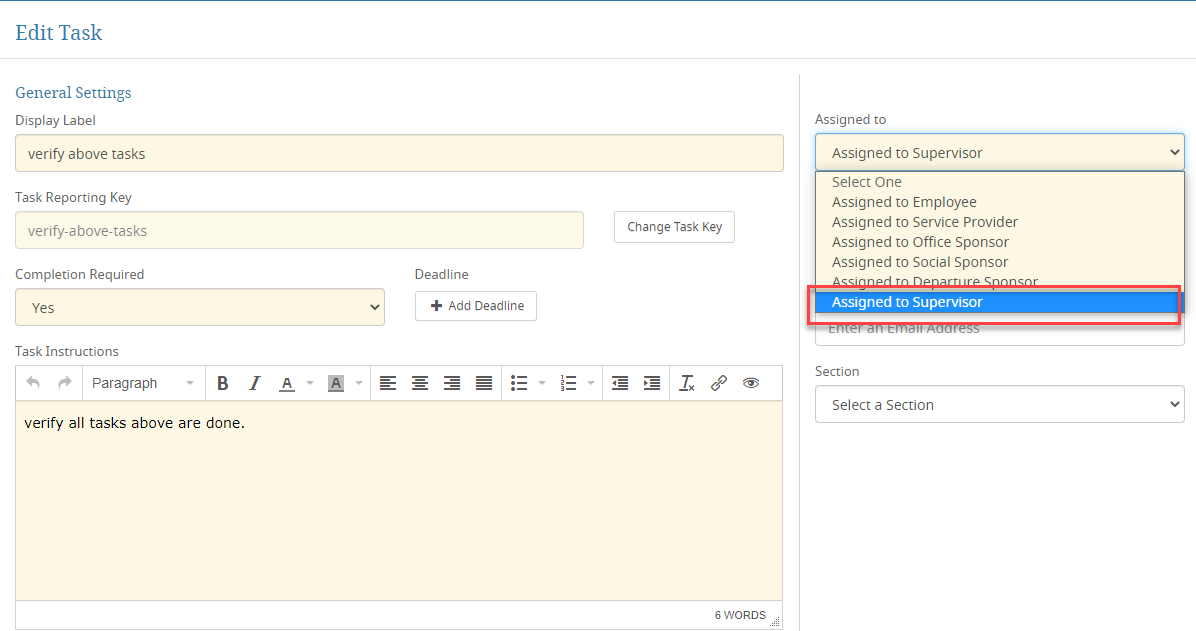 When assigning the task to the supervisor, the permissions will be automatically set.

How does this appear for a supervisor
A Supervisor will view their assigned tasks from the Service Provider dashboard, if they are not already permissioned as a Service Provider, this additional dashboard will now appear on the dashboard switch at the top of the screen.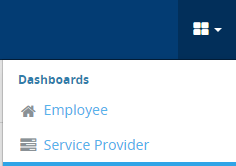 Select the Service Provider dashboard and at the left side menu the 'Supervisor Assignment' menu item will appear.

Click on 'Supervisor Assignments' and this will open the tasks that can now be handled like all other tasks.