Topics Covered
Recent Activity
Target Users
Users
Organization Administrators
Required Permissions
User Permissions
Introduction
The ATLAS Directory lists all contacts at a Mission or Post along with their contact information. A user can view their recent activity log to see what changes to the system they have made in their recent logins. Please read below for more information on using the Recent Activity window.
How to view Recent Activity
At the right side of the Global Search icon, select the List icon button to view the Recent Activity tab. You can view the user's activity, the time stamp, the role of the user, and the page which was modified. The other tab will also show the session timeout counter. After 15 minutes of inactivity, the system will automatically logout the user. Please see Figure-1 below.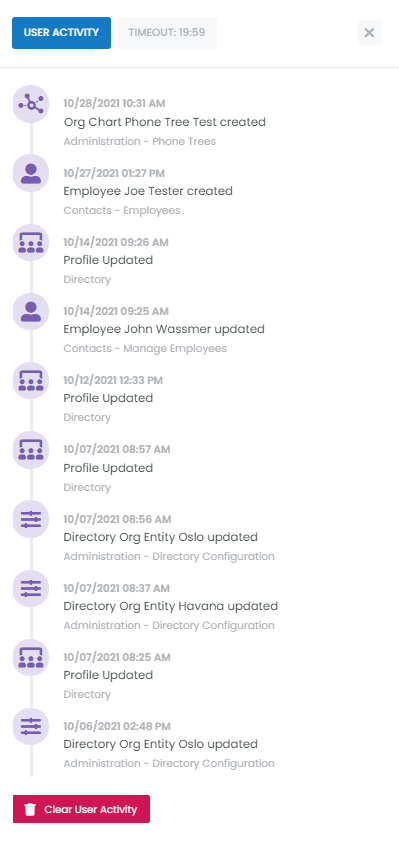 Figure-1