Topics Covered
Advanced Search
Target Users
Users
Organization Administrators
Required Permissions
User Permissions
Introduction
The ATLAS Directory lists all contacts at a Mission or Post along with their contact information. There are multiple ways to view this information, as well as search through this information. Please read below for more information on how to use the Advanced Search in the Directory.
How to use the Advanced Search in ATLAS Directory
You can also search using the search bar in the right corner of the Directory page. It will allow you to search by Name, by Section, or by Phone. Use the Advanced Search to narrow your search results for the Directory. In the "Advanced Search" select the Reset Filter button to clear the form. Please see Figure-1 below.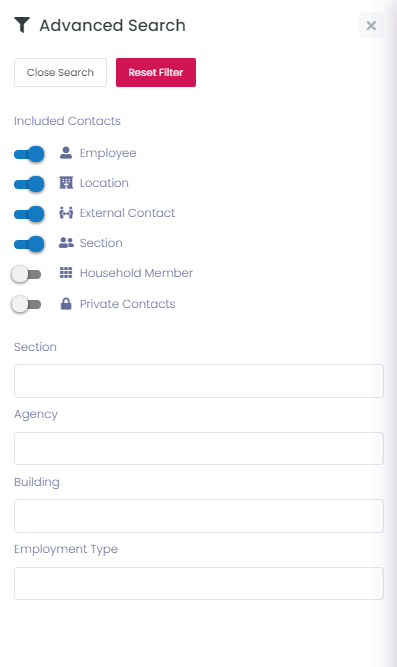 Figure-1