Pre-requisites: n/a
Topics Covered
Viewing My Phone Tree
Target Users
Users
Organization Administrators
Required Permissions
User Permissions


ATLAS Directory lists all contacts at a Mission or Post along with their contact information. There are multiple ways to view this information through the filter options available. Phone Trees are used to create a process for contacting an individual in case of emergency. Unlike with Org Charts, a User can only see the Phone Trees that they are included in at a Post or Mission.

To view the phone trees which you are included in at Post or Mission, select the Organization drop-down menu. See Figure-1 below.
Figure-1
The My Phone Tree page will allow you to view Phone Trees which you are included in at Post or within the Mission. Select 'View' to see the details of the Phone Tree. See Figure-2 below

Figure-2
In the Phone Tree page, users can adjust the scale of the Phone Tree and can also export the Phone Tree to either a PNG or PDF download. User can also edit a node by selecting and adjusting information like Name, Title, Position, the layout of the node and color. See Figures-3 and 4 below.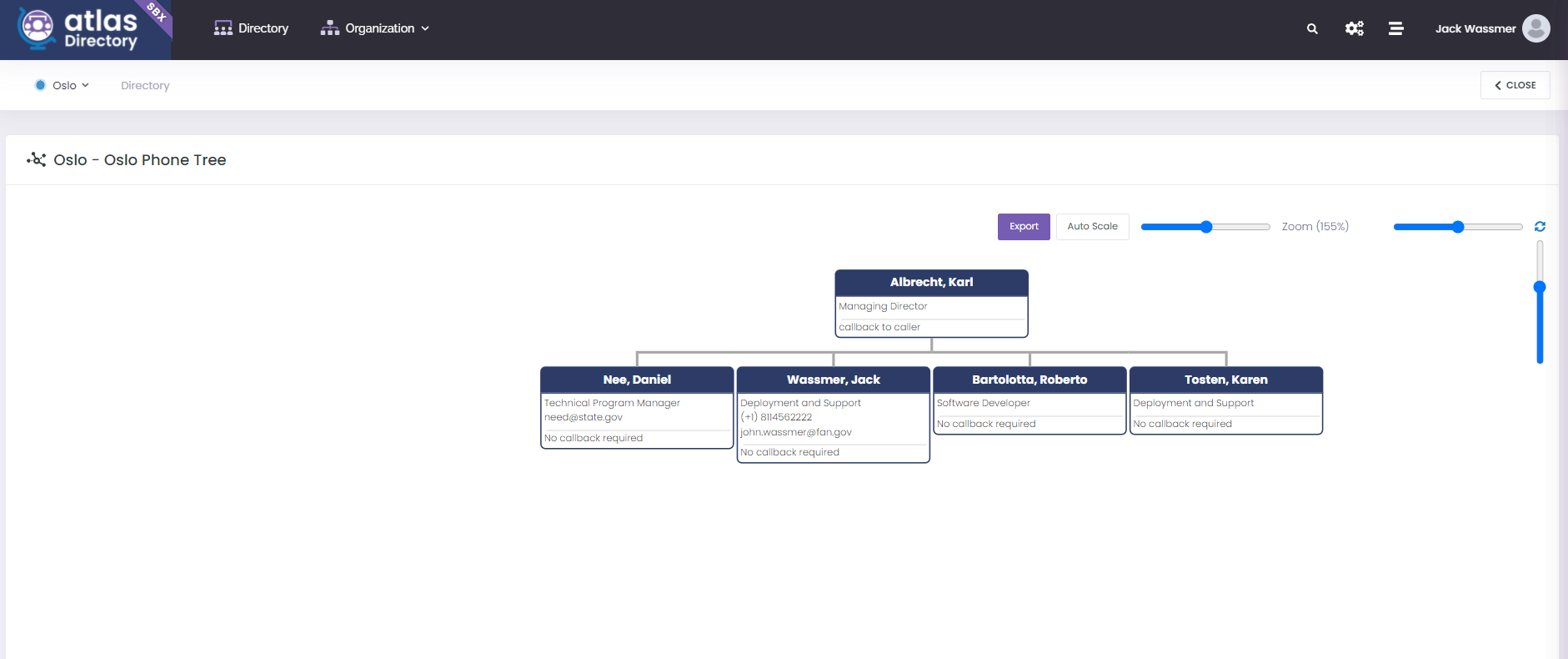 Figure-3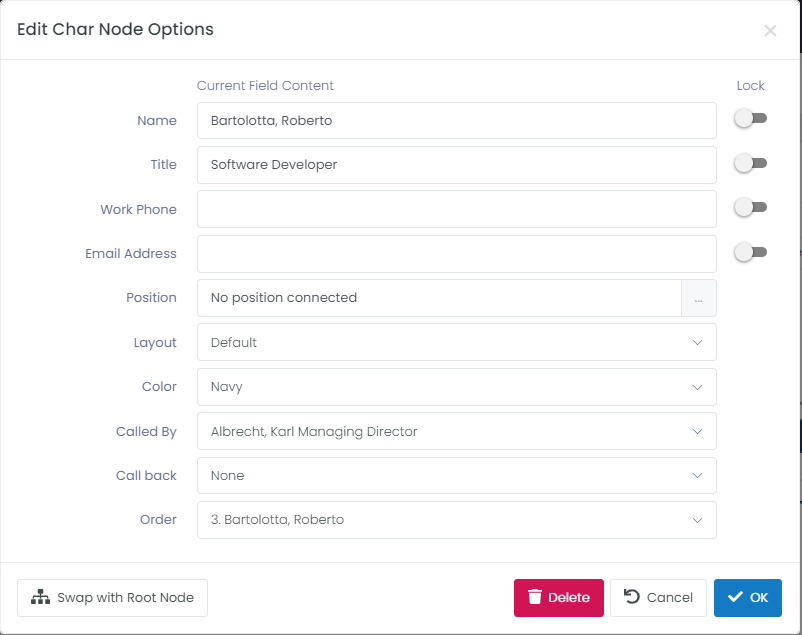 Figure-4