Pre-requisites: n/a
Topics Covered
Managing Contact Lists
Target Users
Users
Organization Administrators
Required Permissions
Administrative Permissions


When a user is granted Administrative permissions, the user will be able to edit Post-specific information in the Contacts menu and Administration menu. These menus are used to edit essential information for Employees and Contacts, and the Administration details of a Post or Mission. To access Contact Lists select the 'Contacts' drop-down menu.

Select 'Manage Contact Lists.' In the Manage Contacts List page, you can edit and add Contact Lists for the Post or Mission. You can switch between the card view or list view, and export the list by Excel, CSV, or copy the list to your clipboard. You can also use the search bar to search through the Contact Lists. Additionally, you are able to edit the Contact List, publish, copy, or delete with the (…) options. See Figure-15 below.

Figure-15
Select the 'Create New' button. Here, you can create a New Contact List by adding the Name of the list, selecting a Print Template, and determining whether the Contact List should be published or not. You can also Add Employees to the list with the 'Add Employee' button, which will open a list of employees to choose from. See Figure-16 below.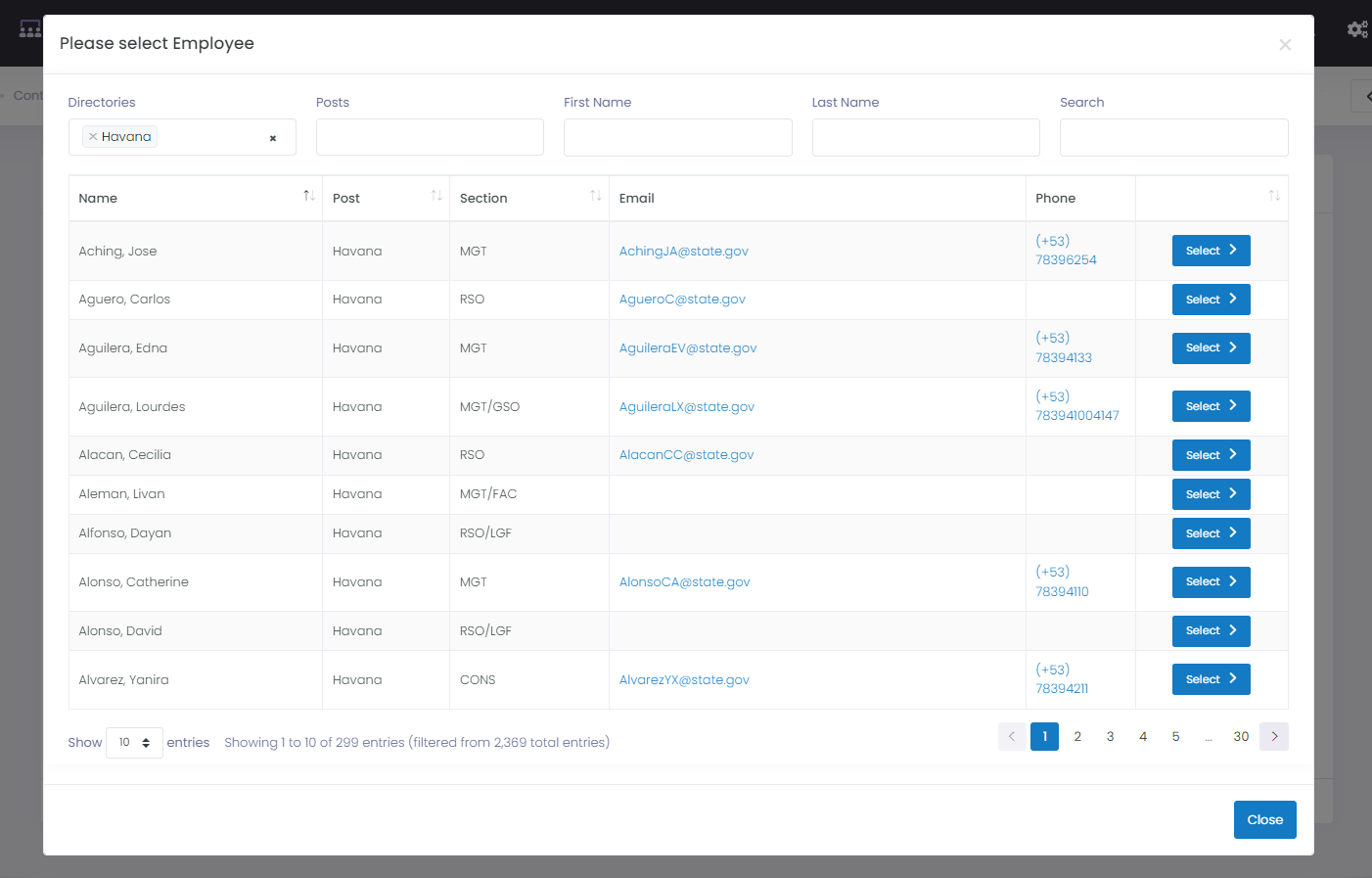 Figure-16
Once an employee is added, you can edit each Contact and adjust the order of the list by selecting the edit button in the list. See Figure-17 below.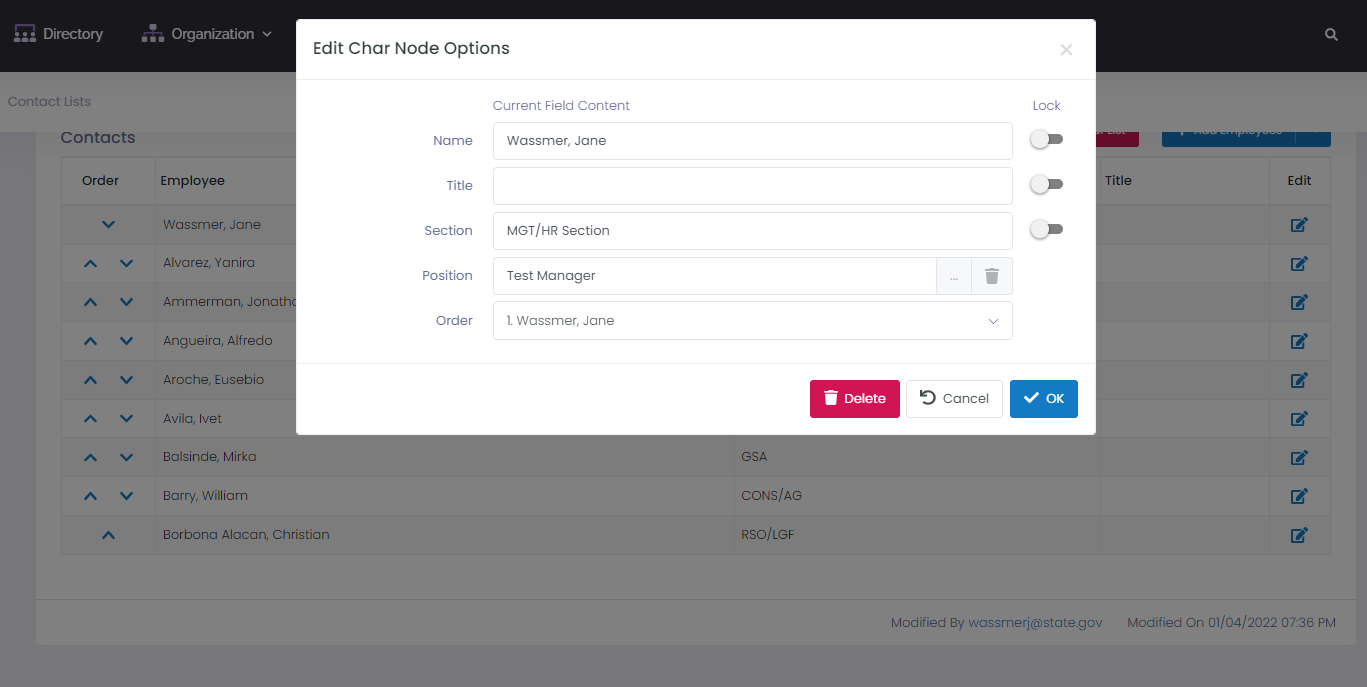 Figure-17
Once you select OK in the Edit Char Node Options modal, you will see the adjusted contact list with your additions. See Figure-18 below.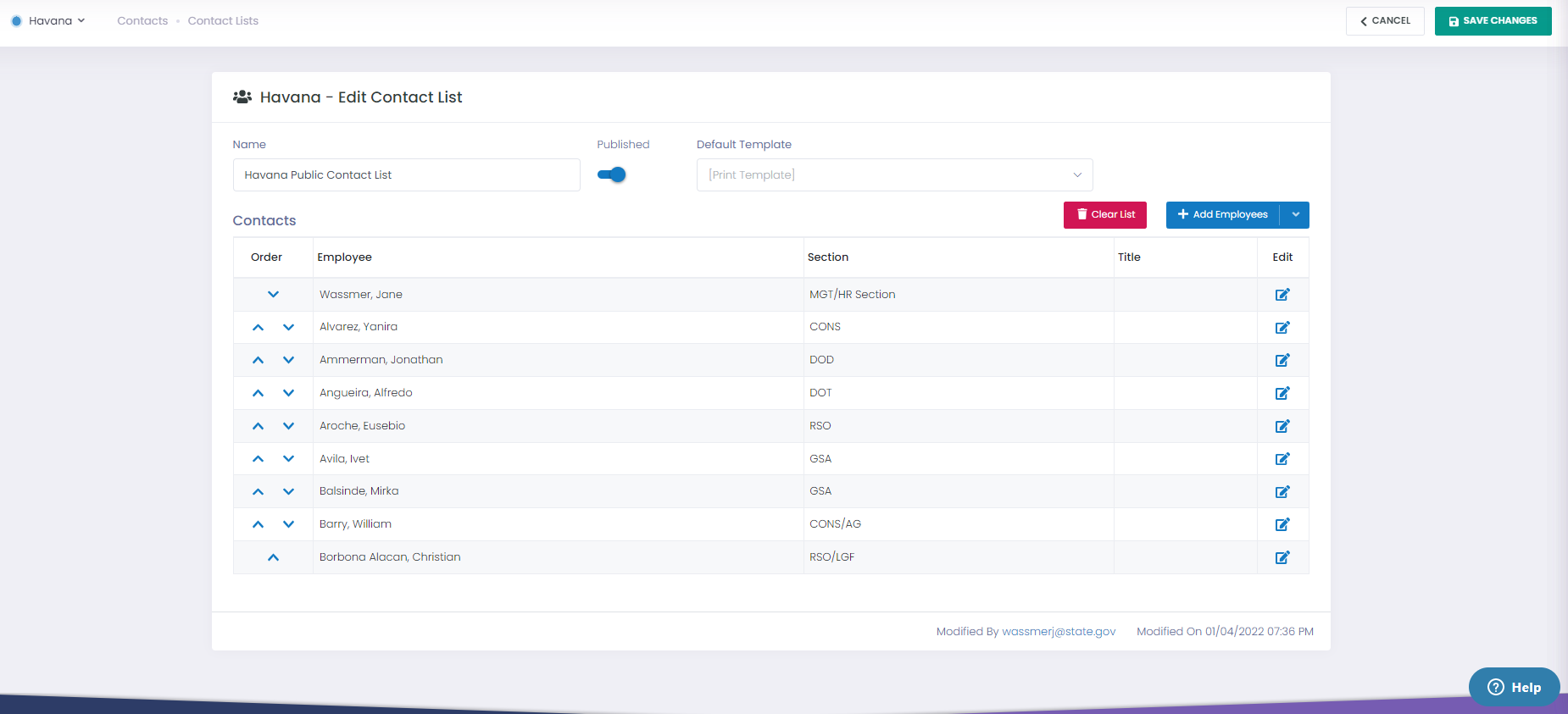 Figure-18
Select the 'Save Changes' button and you will see the new list under the Manage Contact Lists page.